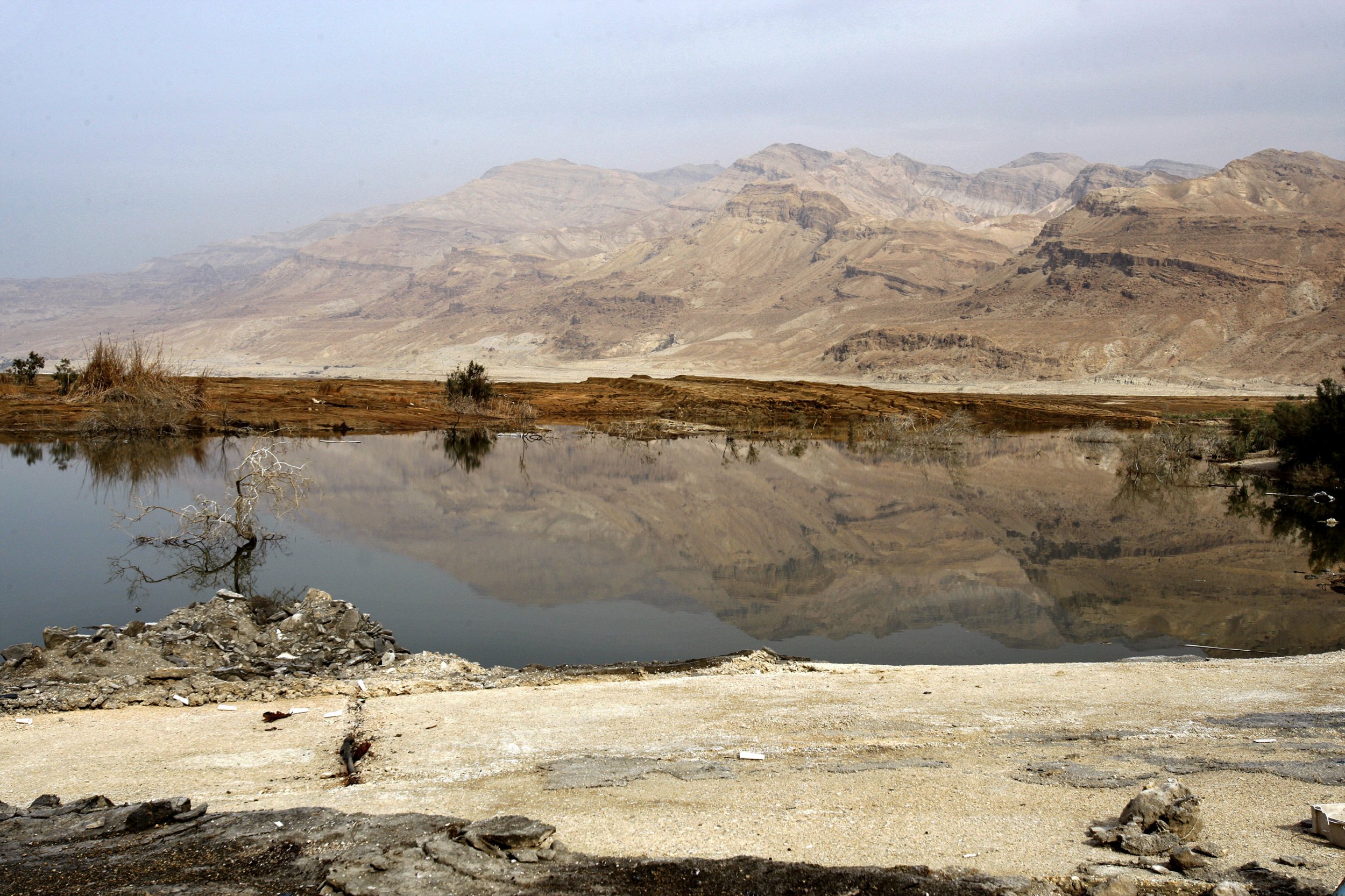 Israel and Jordan have agreed on a "historic" $900 million water sharing project which will replenish the Dead Sea with water from the Red Sea and also supply both Israel and Palestine with water.
The 'Red-Dead' project will include a desalination plant in the port of Aqaba on the Red Sea in south Jordan. The plant will produce at least 80 million cubic metres of water annually, which will be desalinated and shared by Israelis and Palestinians.
The agreement has been hailed as the most significant development in relations between the two countries since the 1995 peace treaty. Maya Eldar, an advisor to Israeli energy minister Silvan Shalom, told The Jerusalem Post: "We've been working for so many years on this, and this is the first cooperation that is real – it's for many years ahead."
The brine byproduct of the desalination will be pumped along a 112 mile pipeline to the Dead Sea, which is receding at a rate of more than one metre per year. The agreement was signed yesterday in Jordan by Shalom and Jordan's water minister Hazem al Nasser.
"This is the culmination of a productive cooperation between the nations, that will help restore the Dead Sea, and provide solutions to Jordan's water problems," Shalom told Israeli economic outlet The Marker, according to the Times of Israel.
"The deal will help satisfy Jordan's increasing water needs for development," said al Nasser.
The project is being sponsored by the World Bank and will take about three years to complete.
Of the water produced by the plant, Israel will buy 40 million cubic metres at cost, with the rest remaining in Jordan. The agreement will also see Israel release 50 million cubic metres more water from the Sea of Galilee to Jordan.
The Dead Sea is located in the Jordan Rift Valley and bordered by Jordan to the east and Palestine and Israel to the west. The lake is the lowest point on earth and the saltiest water body in the world. According to Friends of the Earth Middle East, the Dead Sea has already lost over a third of its surface area which has led to the formation of dangerous sinkholes on its shores.