Israel and U.S. Say It's Business as Usual as Warplane Plant Unveiled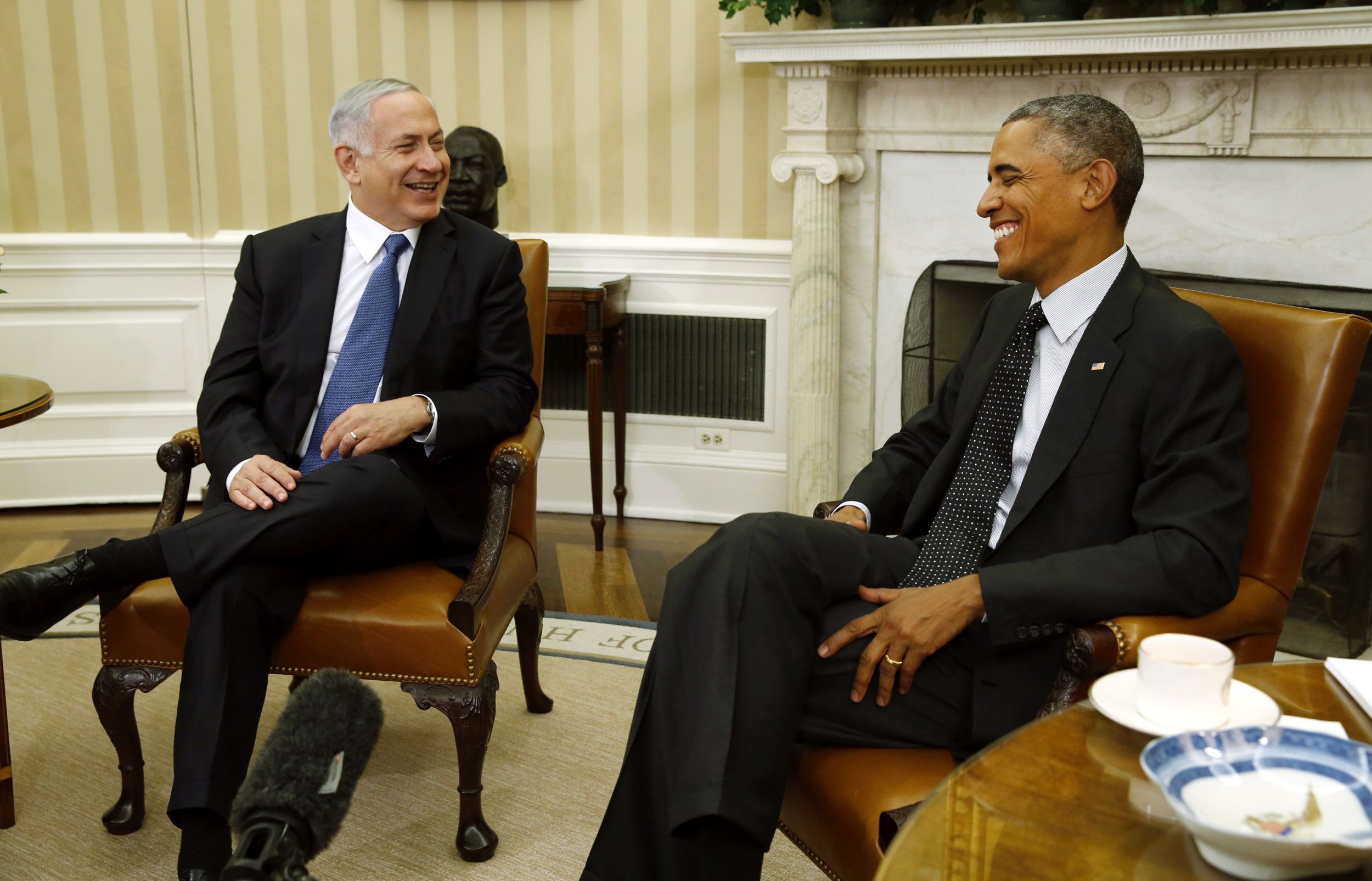 Israel and the United States used the inauguration of a joint warplane project on Tuesday to stress it was business as usual in an alliance hit by acrimony over Israeli settlement building and strategy against Iran.
At a ceremony at the Israeli manufacturer of wings for Lockheed Martin Corp's F-35 jet fighter, Israeli Defense Minister Moshe Yaalon described his country's participation in the project as evidence that bilateral ties were bulletproof.
Israeli Prime Minister Benjamin Netanyahu and U.S. President Barack Obama have often been at odds over how to respond to Palestinian statehood demands or balance diplomacy and the threat of force in curbing Iran's disputed nuclear program.
Those tensions have boiled over at times, most recently with vigorous U.S. condemnation of a surge in Israeli settlement building in occupied East Jerusalem and, last week, an anonymous Obama aide's reported smear of Netanyahu as "chickenshit".
"The special relationship between the United States and Israel is stronger than any disagreement," Yaalon said in a speech at the new wings factory in state-owned Israel Aerospace Industries' (IAI) campus, near Tel Aviv.
"And there is no dispute on the gratitude that the people of Israel owe the United States for supporting our strength and security," said Yaalon, whose scorn for Palestinian peace talks has raised hackles in Washington.
In a sign of the U.S. displeasure, Israeli media reported that when Yaalon visited the United States last month, he was denied meetings with Vice President Joe Biden, Secretary of State John Kerry and national security adviser Susan Rice.
However, he did get to see Defense Secretary Chuck Hagel.
IAI is scheduled to make more than 800 sets of F-35 wings, while another Israeli company, Elbit Systems Ltd, will produce helmets for the pilots. Susan Ouzts, vice-president of international programs at Lockheed, put the value of Israel's contribution to the F-35 project at $4 billion.
Israel has bought 19 F-35s for $2.75 billion, with deliveries expected to begin in 2016, and could soon order between 25 and 31 more of the planes, defense sources said.
They said Yaalon was expected to decide on that purchase on Wednesday at a meeting of Israeli officials kept low-key because of Finance Ministry misgivings about the large defense budget.
ISRAEL TILTS AGAINST V-22s
Israel is also uncertain to what extent it can bank on U.S. grants to underwrite long-term defense procurement after Washington's current payouts of some $3 billion annually expire in 2017. Both sides expect the grants to continue, though negotiations on the exact amount have yet to be concluded.
Defense sources said Israel would likely decide against buying six V-22 tilt-rotor special forces planes also on offer from the United States for some $600 million, and use some of the money for more locally-designed Namer armored vehicles, whose parts are made by U.S. company General Dynamics.
A U.S. official said the Israelis were trying to persuade Washington to preserve the proposed V-22s price -- which represents a 40 to 50 percent discount -- for a future purchase option. This may prove too tall an order for the Americans given the interest of countries like UAE and Japan in buying V-22s, which are manufactured by Boeing Co and Bell Helicopter.
U.S. Ambassador to Israel Daniel Shapiro, who spoke at the IAI event after both countries' flags were raised and national anthems sung, echoed Yaalon's confidence in the alliance.
"In today's world, with actors seeking to cause harm to both our countries, it is reassuring to know that the United States and Israel will always support each other and each other's security," Shapiro said.
IAI started building F-35 wings, at a pace of a set a week, in September, but had to postpone the inauguration due to the threat of incoming Palestinian rockets during Israel's Gaza war in July and August.