Israel Approves 243 New Settler Homes in East Jerusalem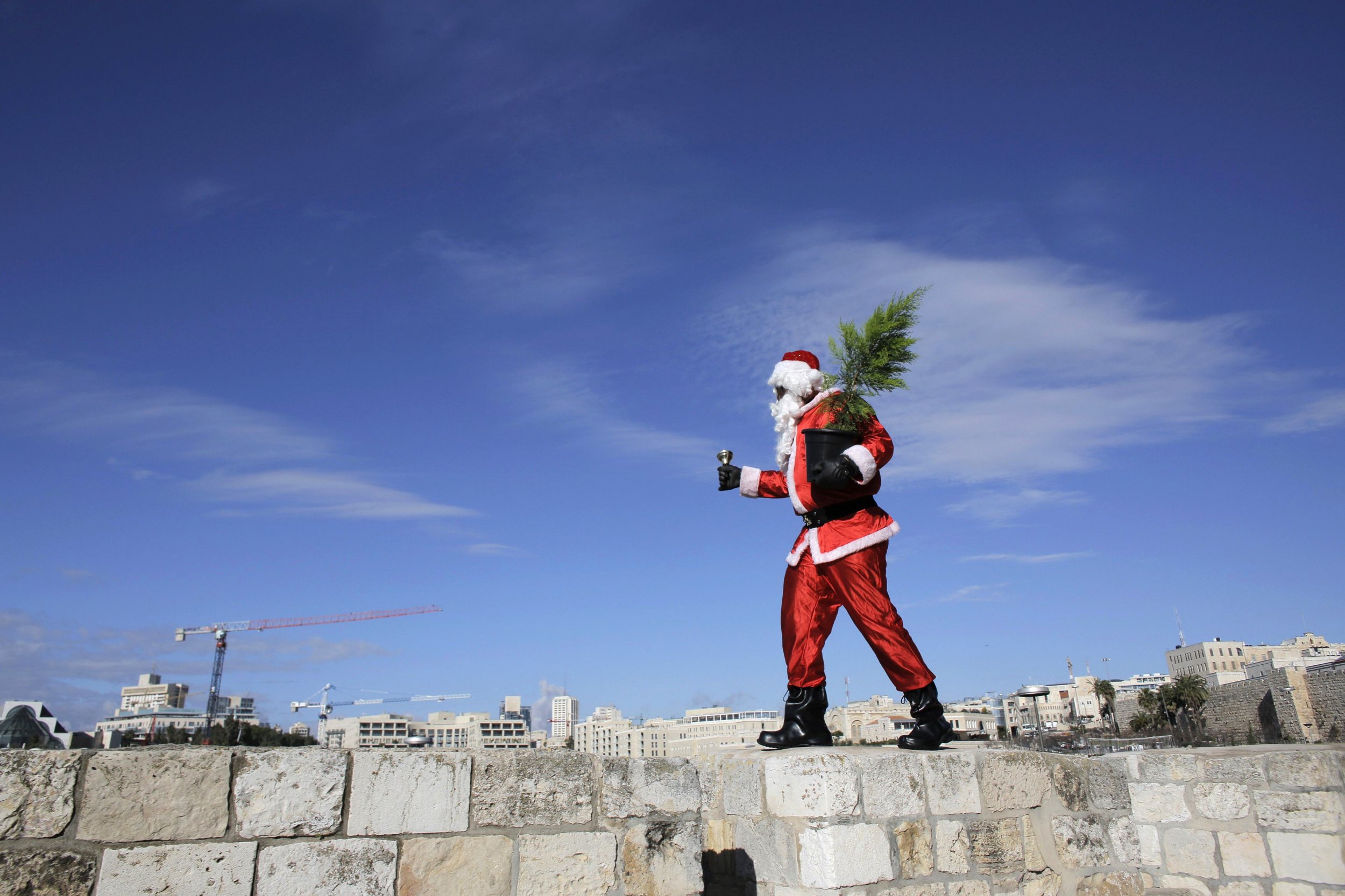 JERUSALEM (Reuters) - Israel has given preliminary approval for the construction of 243 new homes on West Bank land that Israel annexed to Jerusalem, and advanced plans for another 270 homes in the same area, officials said on Thursday.
Such moves run counter to calls by the United States and other world powers for Israel to freeze construction of new settler homes.
The land in question was captured by Israel in a 1967 war and annexed to Jerusalem in a move never recognized internationally. Palestinians, who seek statehood in Israeli-occupied territory, want it as part of a future state.
Jerusalem's municipal planning committee authorized 243 new housing units in Ramot, a municipal spokeswoman said. It also approved changes to pre-existing plans for 270 homes there and in Har Homa. Israel describes both settlements as Jerusalem "neighborhoods".
The Palestinians want to establish a state in East Jerusalem, the occupied West Bank and the Gaza Strip, territories captured by Israel in the 1967 Middle East War. They fear Israeli enclaves will deny them contiguous territory.
Citing biblical links, Israel says Jews have a right to live anywhere in Jerusalem including the eastern sector which it has annexed as part of its "indivisible" capital.
U.S.-brokered peace talks between Israel and the Palestinians broke down in April.
Most world powers deem Israel's settlements illegal and settlement activities have drawn criticism from the European Union and from the United States, which like most countries views settlements as illegal.