Fact Check: Has Israel Announced a Fourth COVID Vaccine Shot for All Citizens?
Booster shots for COVID are increasingly being recommended amid the emergence of the Omicron variant in recent weeks and due to the effectiveness of vaccines waning over time.
For most people, a booster shot means a third dose of the COVID vaccine, but in Israel experts are already preparing to consider what might happen when protection from that third dose wanes.
The Claim
On December 5, Eli David, an artificial intelligence researcher and co-founder of the Deep Instinct cybersecurity firm, tweeted that Israel "announced today it will soon approve the 4th vaccine shot."
He said: "It will mean that all those with 3 shots who don't get the 4th shot will have their COVID passes revoked (as happened to those with 2 shots)."
The tweet had received tens of thousands of retweets and likes as of Tuesday morning ET.
Other accounts went further to claim that Israel has started issuing the fourth vaccine shot, with some calling the second booster "experimental."
The Facts
A fourth COVID vaccine shot for immunocompromised people is under consideration in Israel.
On Monday, professor Cyrille Cohen, head of the immunology laboratory at Bar-Ilan University and member of the advisory committee for clinical trials on COVID vaccines for Israel's health ministry, told Newsweek via email: "Right now, in Israel, we are considering the fourth dose only for immunocompromised people."
"Tomorrow, December 7th, a meeting will be held to decide on this issue. This is not for the whole healthy population and it has no influence on the Green Pass rules for the population in Israel in general," Cohen said.
Israel altered its Green Pass eligibility after booster shots were introduced, meaning people who had had two shots would need to get a third one within six months of their second dose in order to remain eligible.
Cohen said: "We are still witnessing a good protection effect mediated by the third dose in Israel, which is important to achieve a good level of immunity against COVID."
It is too early to say if the fourth vaccine will be made available or not, he said, or whether it might one day be expanded to the wider population. He conceded that it is possible that COVID shots may become like flu shots that people can get periodically.
Additionally, Cohen told The Jerusalem Post that not all immunocompromised patients should be considered the same when it comes to requiring COVID vaccines.
He noted, for instance, that there is a difference between transplant recipients whose immune systems are weakened on purpose, and cancer patients, whose immune systems are weakened as a side effect of treatment.
Israel approved booster doses of the COVID vaccine at the end of July to all people aged 60 or over initially.
In September, the director-general of the Ministry of Health, professor Nachman Ash, discussed the possibility of a fourth vaccine with Israeli radio station 103FM, noting that "vaccines fade over time."
The Ruling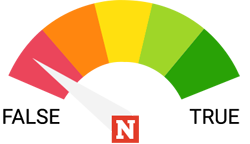 False.
There has been no announcement of a fourth COVID shot in Israel, nor that it could affect the Green Pass.
On Tuesday, Israeli officials will meet to discuss the possibility of a fourth shot for certain immunocompromised individuals, but there are no such plans in place yet for the broader population.
FACT CHECK BY NEWSWEEK