Israel Arrests Jewish Activists for Passover Plot to Sacrifice Lamb on Temple Mount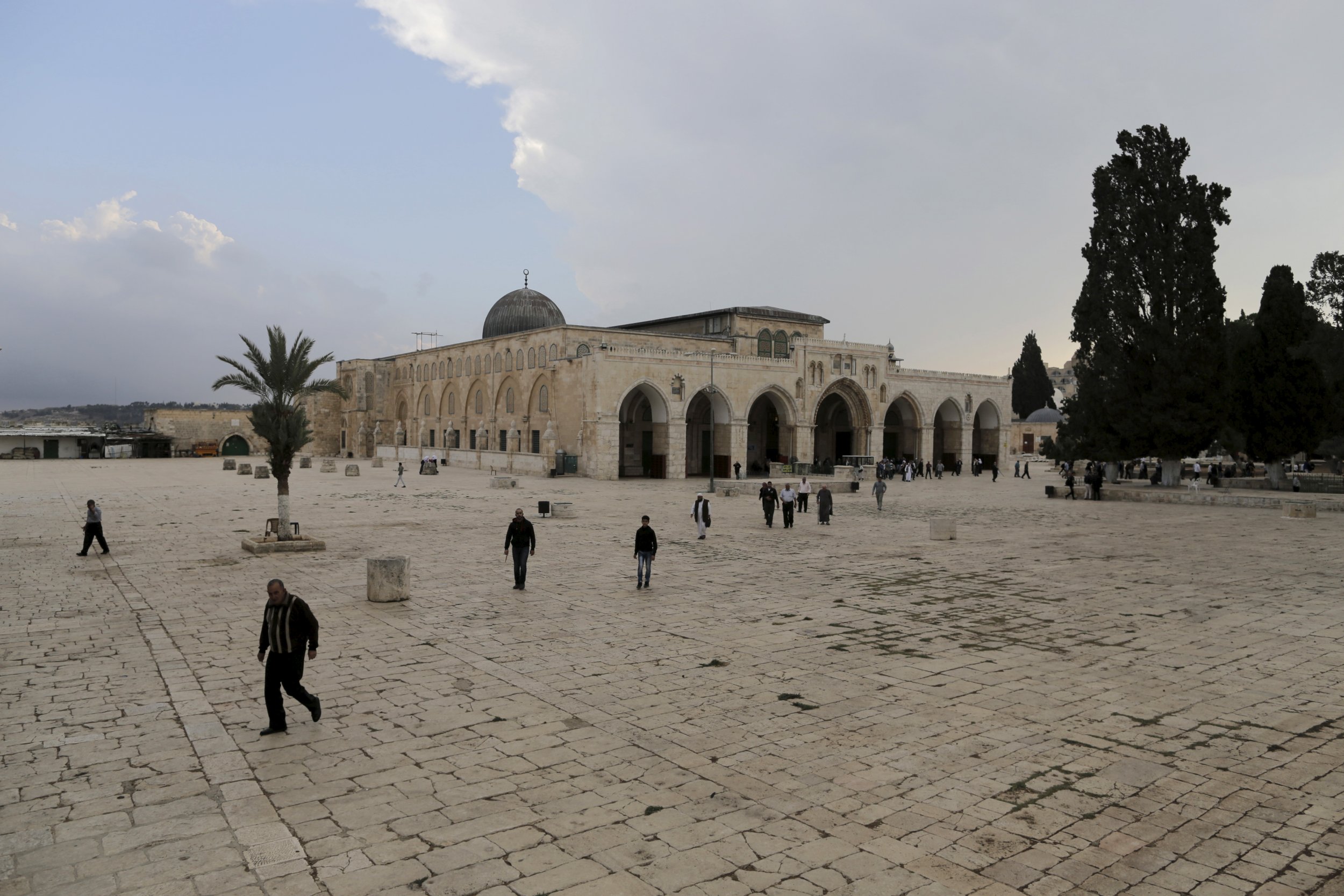 Israeli police detained seven people on Friday on suspicion of planning to sacrifice lambs on the Temple Mount compound, also known as the Haram al-Sharif to Muslims, as part of a religious Passover ritual.
Police said in a statement that two youths were initially arrested while making their way to the Temple Mount site, the holiest in Judaism, for "behavior which was bound to break the peace," right-wing Israeli news site Arutz Sheva reported.
"The Jerusalem police works to provide balance, in order to enable all three [monotheistic] faiths to exercise their freedom of worship with the guarantee of personal safety and security, and expects that public behavior during this period will be characterized by tolerance and mutual respect," it added.
Jews used to conduct the ancient practise of sacrificing a lamb on the eve of Passover and eat it for a traditional meal but many modern day Jews do not partake in this ritual.
Police then saw that a second goat had been left in Jerusalem's Old City on its own and they subsequently arrested a third suspect in relation to the animal. Officers then arrested four more people, all youths, who were in possession of a third goat they wished to sacrifice.
The compound is a site that divides Jewish Israelis and Arab Muslims, hosting the third-holiest site in Islam, the Al-Aqsa Mosque, and the holiest site in Judaism. Israel captured the area surrounding the complex, East Jerusalem, in the 1967 Six Day War, but left the Al-Aqsa Mosque under the administration of a Jordanian-Palestinian-led Islamic Waqf (Islamic Trust). Visits by Jews are permitted but worship is strictly forbidden.
The complex was at the heart of the beginning of a recent period of unrest between Israeli authorities and Palestinians. In September 2015, clashes broke out at the site over Palestinian fears that Israel was to attempt to increase Jewish influence at the site.
Ron Gilran, vice president at the Tel Aviv-based geopolitical risk consultancy The Levantine Group said that if the activists had succeeded in carrying out the sacrifice at the religious site, it could have caused serious unrest amid already heightened tensions between Jews and Arabs because of a recent wave of violence.
Visits by Jews to the Temple Mount site, where they are forbidden from prayer under a longstanding agreement with Arab authorities, can cause unrest but "the more dangerous degree in terms of what unrest it could spark, is if Jews conduct religious rituals," says Gilran. "Prayer is one of them and sacrificing a lamb is another. It has all the [religious] symbolism in it."
He adds: "It is not common, yet it is not unprecedented. There is a marginal, very small group of radical Jewish settlers that have expressed numerous times in the past and continue to do that they wish to resume religious activity on the Temple Mount."
The Israeli police have handed all of the unharmed goats to Jerusalem's animal control department. Elsewhere, the Israeli military shut the West Bank on Friday over fears that Palestinian militants would attempt further attacks on the Jewish holiday after last week's Jerusalem bus bombing. Such closures are routine during Passover.