U.S. Intelligence Chief Says Israel's Attacks in Syria Increase the Threat of War With Iran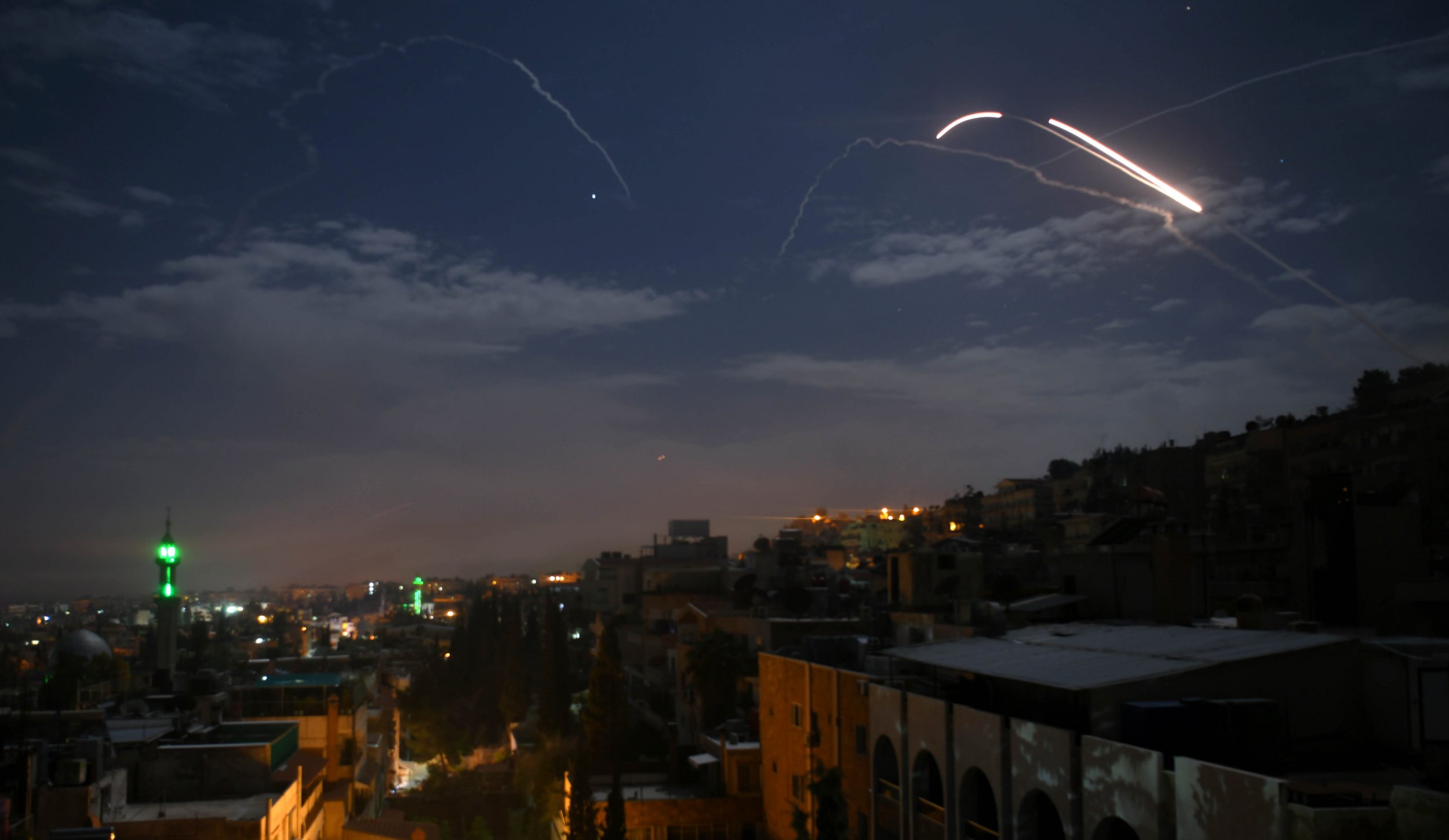 President Donald Trump's top intelligence chief has told lawmakers that Israeli strikes against Iranian positions in Syria may push Iran to fight back, potentially triggering a wider regional war.
Director of National Intelligence Dan Coats testified Tuesday before the Senate Select Committee on Intelligence, on which he previously served during his tenure as Indiana senator. In his statement, Coats argued that "Iran's efforts to consolidate its influence in Syria and arm Hezbollah have prompted Israeli airstrikes as recently as January 2019 against Iranian positions within Syria and underscore our growing concern about the long-term trajectory of Iranian influence in the region and the risk that conflict will escalate."
The director said that "Iran continues to pursue permanent military bases and economic deals in Syria and probably wants to maintain a network of Shia foreign fighters there despite Israeli attacks on Iranian positions in Syria." This anti-Iran campaign, about which Israeli officials have become increasingly public, has prompted fiery statements from Tehran, however, and Coats warned it may push Iran to eventually retaliate.
"We assess that Iran seeks to avoid a major armed conflict with Israel," Coats told lawmakers Tuesday. "However, Israeli strikes that result in Iranian casualties increase the likelihood of Iranian conventional retaliation against Israel."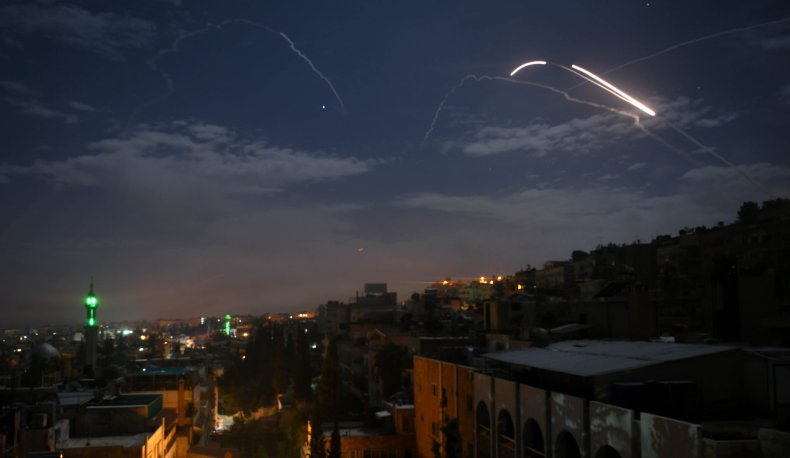 Iran has supported Syria since the early stages of the 2011 rebel and jihadi uprising against the rule of Syrian President Bashar al-Assad, whose armed forces soon faced an insurgency sponsored by the United States and its regional allies, including Qatar, Saudi Arabia and Turkey. Israel too would go on to support opposition forces near the occupied Golan Heights, but a 2015 intervention by Russia helped the Syrian government regain ground, eventually restoring control over much of the country as a U.S.-led coalition instead focused on defeating the Islamic State militant group (ISIS).
The success of pro-Syrian government forces, which included various Shiite Muslim militias such as the Lebanese Hezbollah, against ISIS and opposition forces have given Iran a greater foothold in the country, where Israel has accused it of attempting to set up forward bases. Israel has already fought two wars and a number of border clashes with Hezbollah in Lebanon and has, since at least 2013, waged a semi-secret campaign of airstrikes against suspected Iranian positions in Syria.
Israeli officials traditionally declined to confirm or deny their involvement, but Israeli Intelligence Minister Yisrael Katz said in September "that in the last two years Israel has taken military action more than 200 times within Syria itself." Outgoing military commander Gadi Eisenkot said earlier this month that the country had conducted "thousands of attacks" in Syria, while Israeli Prime Minister Benjamin Netanyahu spoke of "hundreds" of such strikes at a separate occasion.
The Israeli military claimed that its most recent attack last week came in response to an alleged Iranian missile attack from Syria and targeted a position of the Quds Force, an elite foreign operations grouping of Iran's Revolutionary Guards, as well as Syrian defenses. The Syrian Observatory for Human Rights reported that up to a dozen Iranian personnel were killed, though this figure was not mentioned in official Syrian, Iranian or Russian reports. Still, it provoked a rare criticism from Moscow, whose foreign ministry warned that "the practice of arbitrary strikes on the territory of a sovereign state—in this case, Syria—must end."
While the U.S. has firmly sided with Israel, Russia has attempted to balance between both Israel and Iran in navigating its own campaign in Syria. This equilibrium was shifted, however, after Syrian defenses accidentally shot down an allied Russian surveillance plane during an Israeli air raid, an incident that Moscow has blamed on Israel.
Israel has threatened to bomb Russian defenses as well should they interfere with airstrikes on alleged Iranian positions, but the need to work with Moscow has become increasingly apparent in the wake of President Donald Trump's surprise announcement of a troop withdrawal last month. A number of U.S. officials have argued that the Pentagon should maintain troops to help expel Iran-backed forces—a goal beyond its stated mission of defeating ISIS—but Israeli officials have already reopened talks with their Russian counterparts in a bid to smooth tensions.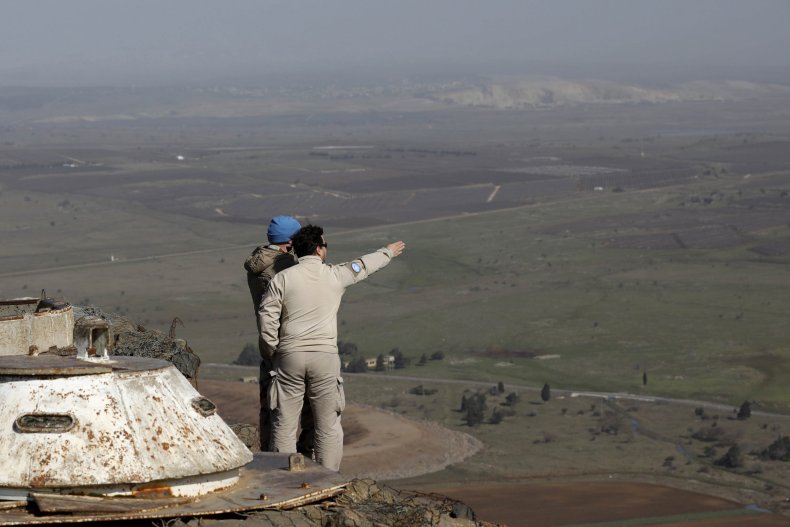 Though Tehran and Moscow were united in their support for Damascus, Russian Deputy Foreign Minister Sergei Ryabkov told CNN on Friday that the two were "partners" and not "allies" as they did not see "completely eye-to-eye" on the region's development. Speaking to Iran's semi-official Tasnim News Agency, Russian ambassador to Iran Levan Dzhagaryan said Monday that, while the two had no formal defense treaty, they were "strategic partners" and warned that "our opponents are seeking to create divisions between Iran and Russia, but will not be successful."
The remarks came as former Israel air force chief Major General Amir Eshel told the 12th Annual International Conference of Tel Aviv University's Institute for National Strategic Studies that "it's not military capability that is going to get the Iranians out of Syria" and that that "the only one who can get Iran out of Syria is Russia." He warned, however, that "there's a very great chance that the Russians will do an about-face on us."
Israeli President Reuven Rivlin warned at that same conference Monday that "those who see an escalation in the level of conflict and, in any case, Iran—I believe—will respond more forcefully to Israeli policy in the north, both in Syria and in Lebanon."
The following day, Iranian Supreme National Security Council Secretary Ali Shamkhani warned in remarks carried by local media that Israel may not only be targeted by Iranian missiles if deemed necessary but those in the hands of various "resistance" forces throughout the region, a move confirmed by a Hezbollah statement days earlier.