Israel Battles Brush Fires for Third Day; Right Wing Blames Palestinians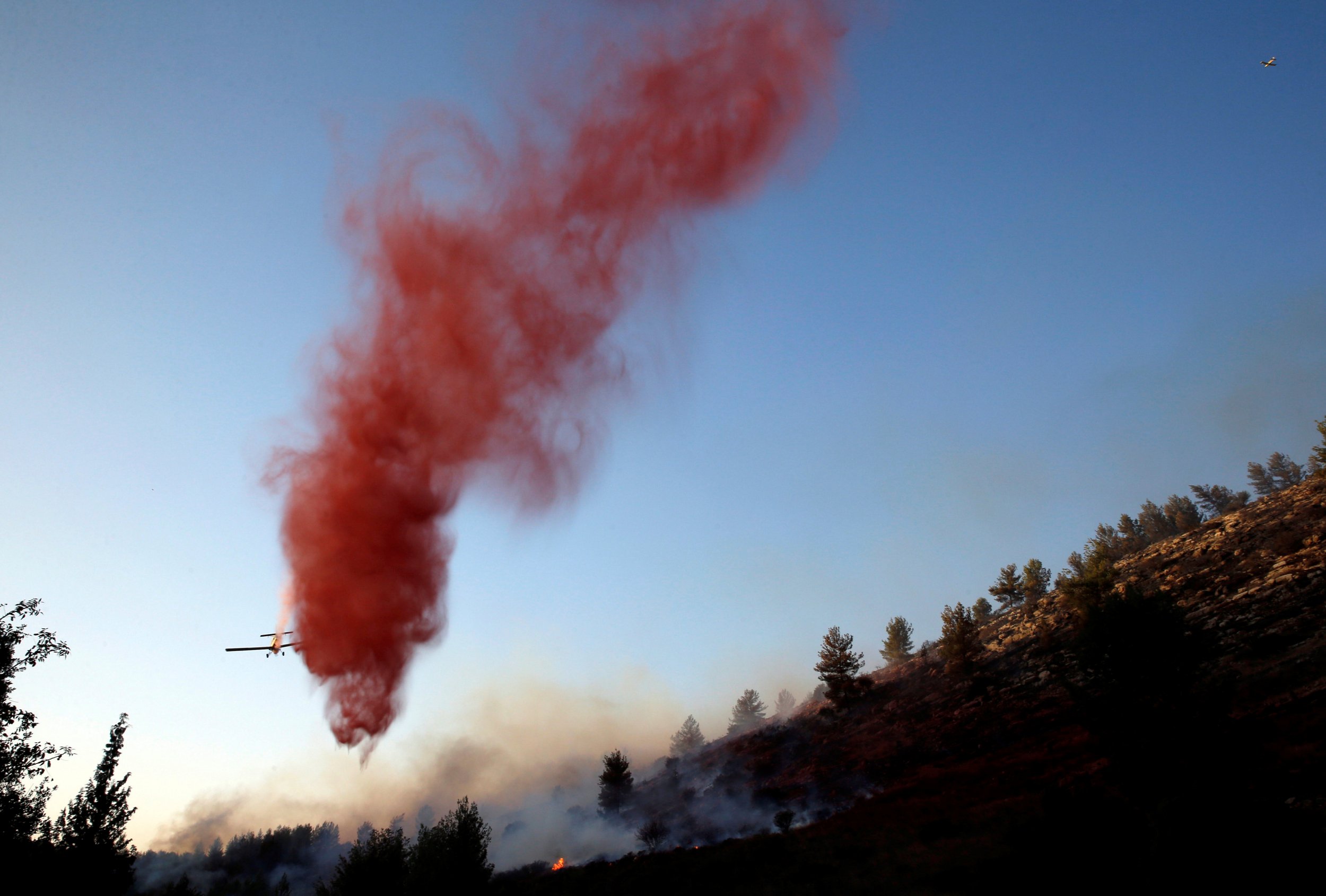 Israeli emergency services continued to battle raging brush fires for a third day as right-wing members of the Israeli government alleged that several of the fires were cases of arson, suggesting that Palestinians had carried out deliberate attacks.
The fires around the country caused hundreds of Israelis to be evacuated, mostly from their homes in the country's third-largest city, Haifa, and damaged thousands of residences. Haifa university was evacuated and some of those evacuated found refuge in the city's football stadium.
In response to the fires, Israel has drawn on the assistance of allies, with Russia, Cyprus, Italy, Greece and Croatia all offering help, including firefighting aircraft.
Police spokesman Micky Rosenfeld said that there are eight to 10 major fires and 150 smaller fires in the country and that all possible causes are on the table. He said that four Palestinians arrested on Wednesday had appeared in court on Thursday, where they were subsequently released because of a lack of evidence but still held for further questioning.
"At the moment, we are looking into how the fires began, each one of them, in terms of the majority of issues that are being looked into, in terms of negligence, possibly, but it is not clear yet," he told Newsweek.
"I wouldn't take it so far to say that Palestinians are behind that but at the same time we haven't ruled it out," he continues. "Just a sudden outbreak of so many fires does seem somewhat suspicious, we are not talking about one fire."
While Rosenfeld expressed caution before jumping to conclusions, the country's right-wing Education Minister Naftali Bennett pointed to the country's Arab minority for instigating the fires. Tweeting in Hebrew, he wrote: "Only those to whom the land doesn't belong are able to burn it."
While some Israeli officials have attributed the spread of fires to a dry autumn season and high winds, Israeli Interior Minister Gilad Erdan said that half of them had been started on purpose.
If Israeli authorities confirm this to be true, the instigation of mass bushfires would represent a new and unprecedented dimension of the conflict that has taken a violent turn in the last year, with Palestinians carrying out stabbing, car-ramming and shooting attacks against Israelis in Jerusalem, other Israeli cities and the West Bank.
The attacks have left 35 Israelis and two American tourists dead. In the same period, since the beginning of October 2015, Israeli soldiers, police and armed civilians have killed at least 226 Palestinians, 154 that Israel said were attackers.
Both sides of the conflict, Israelis and Palestinians have been accused of arson attacks in the West Bank, with religious Jewish settlers previously arrested for burning olive groves belonging to Palestinians and firebombing the homes of Palestinians. Palestinians have thrown Molotov cocktails at Israeli forces and Jewish-inhabited homes in East Jerusalem.