Israel's Prime Minister Benjamin Netanyahu Under Pressure as Media Corruption and Graft Probes Gather Pace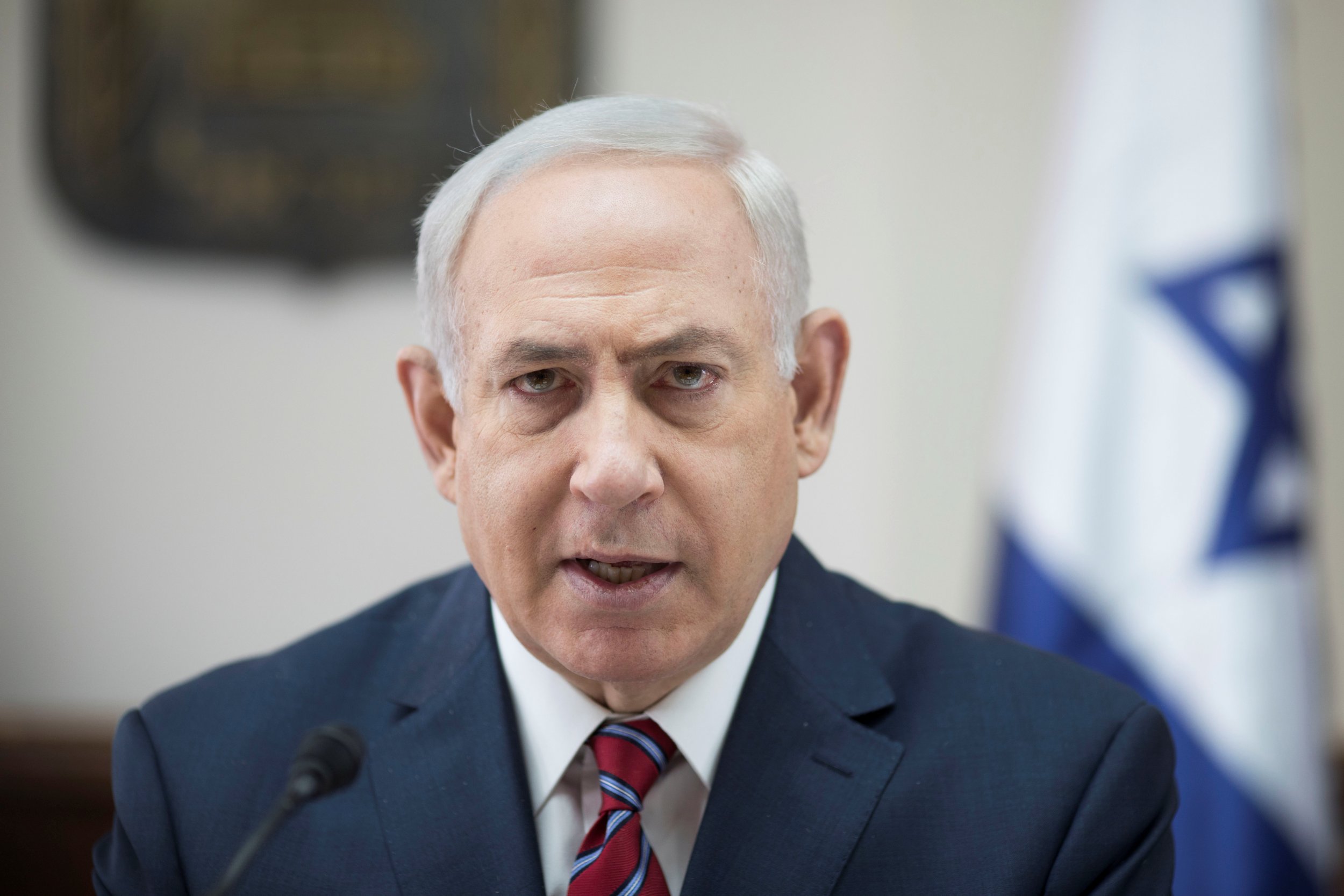 In the absence of any substantial political rivals, escalating corruption probes into the conduct of Benjamin Netanyahu present the most significant threat to his eight-year tenure as Israel's prime minister and highlight the controversial connections between the country's politicians, media and businessmen.
Israel's political elite has frequently been the focus of corruption allegations in recent years. Former prime ministers such as the late Ariel Sharon and Ehud Olmert were the subject of probes, the latter receiving a six-year jail sentence in 2014 after being found guilty of bribery. While Netanyahu has faced a series of graft investigations in the course of his career, he has never been charged and has consistently dismissed the claims against him as baseless.
However, the latest police enquiries into his affairs, launched by Attorney General Avichai Mandelblit in December 2016, have been gathering pace in the past few months and pose a serious challenge to his leadership. Over the years Netanyahu has emerged as a formidable political force, beating off rivals time and again, but some are speculating that at least one of the current investigations could force him out of office.
The first, named "Case 1000", relates to gifts allegedly given by prominent businessmen to Netanyahu and his family. The second, "Case 2000", while apparently less legally robust, has nonetheless been significantly more damaging to Netanyahu's reputation. A third investigation has so far only indirectly linked the premier to a controversy surrounding Israel's acquisition of submarines from German manufacturer ThyssenKrupp. Netanyahu denies any wrongdoing in all three cases.
Case 2000—which has exposed controversial links between politics, media and business—was prompted by a recording obtained by the police in a search of the home of a former senior Netanyahu staffer in an unrelated case. According to reported leaks from the investigation, published in January, the recordings are of a meeting in late 2014 between Netanyahu and Noni Moses, the chairman of Israeli newspaper and media group Yediot Ahronot, which is generally critical of Netanyahu.
The two are reportedly recorded negotiating a deal by which Yediot would change its negative editorial line toward the prime minister. In exchange, according to the reports, the latter suggested measures to curb the circulation of Yediot's rival Israel HaYom (Israel Today). Spokespeople for the prime minister have claimed that the leaks from the investigation are inaccurate and misleading.
The relationship between Netanyahu and Israel Today has long been contentious. The newspaper, launched in 2007, is owned by Las Vegas magnate and major Republican donor Sheldon Adelson, who is known to be a staunch supporter of Netanyahu. The title, distributed free of charge, has become the most widely read newspaper in Israel. Its growing stake in the media market has severely damaged Yediot's bottom line, provoking a bitter war of words between the two publishing companies. The conflict has forced many in Israeli political and business circles to take sides, supporting either the "Noni" or "Sheldon" camps.
In terms of its politics, Israel Today became known for its distinct pro-Netanyahu editorial line and negative coverage of his rivals on the left and right of the political spectrum. The newspaper was instrumental in drumming up votes for Netanyahu in the run-up to his 2009 election victory and has helped to consolidate his support base ever since. Opposition politicians and opposition-leaning media have also claimed that the title's main aim was not to make money but to support Netanyahu's political causes, thereby circumventing strict Israeli political and campaign financing laws. These assertions were bolstered when left-leaning newspaper Haaretz revealed in January that Israel Today had made losses of approximately $190 million over the last decade.
Netanyahu, Israel Today , and Adelson have repeatedly denied these allegations. However, leaked reports from the police investigation suggest that the recordings may uncover a direct link between Netanyahu and the newspaper. For example, in discussions with Moses, Netanyahu is alleged to have offered to ask Adelson to reduce Israel Today 's circulation, according to reports of the leaked tapes. Like the other claims, this one too has been dismissed by all those concerned.
Reliable media reports based on police sources have indicated that investigators are leaning toward recommending that prosecutors press charges against Netanyahu in Case 1000, potentially forcing him to step down. The reports also suggest that investigators are less confident as to whether the evidence against Netanyahu in Case 2000 constitutes a criminal offense.
Nonetheless, the Israel Today case will likely be a watershed. For while it may not be the issue on which Israeli prosecutors choose to press charges against a serving prime minister, it will probably prompt increasing scrutiny of the network of relationships between politicians, businessmen and the media.
Yakir Gillis is a senior analyst at Alaco , a London-based business intelligence consultancy.