Israel Captures Infiltrating Monkey from Lebanon, Will Send it Back via United Nations
A rogue monkey has been caught in Israel some 10 days after it escaped its home in Lebanon and crossed the famously impenetrable border.
The green guenon monkey was captured Thursday and transferred to the Monkey Forest animal shelter in Yodfat, northern Israel. The Israeli Defense Forces and the United Nations were preparing to take the animal back home, local news website Ynet reported Thursday.
Israel and Lebanon have been in conflict since 1948, and direct travel between the two countries is virtually impossible—for humans at least.
On May 22, local news site BintJbeil.org reported the monkey had escaped from a farm belonging to French nun Beatrice Maugerin. The farm is located in Qouzah, roughly 1.6 miles from Israel.
Before its capture Thursday in Majd al-Krum, the brazen monkey was spotted in the communities of Zari't, Hurfeish and Deir al-Asad in northern Israel, Haaretz previously reported. The Upper Galilee town of Majd al-Krum is roughly 25 miles from Qouzah.
Monkey Forest director Nora Tavor said her all-female team trailed the monkey for five days before they managed to snare it. "I'm very proud to say that there was girl power in the field. The monkey escaped from a nun, and it was us women who captured him with patience, determination, faith and love," she said, per Haaretz.
The sanctuary director told Ynet they managed to catch the primate near a farm on the edge of Majd al-Krum. They used dried fruit, seeds and nuts to compel the creature—who had been snacking on apricots and fresh vine leaves—into a cage.
Tavor later told Newsweek the monkey—called Tachtouch—was taken back to Lebanon by U.N. soldiers Friday via the Rosh Hanikra Border Checkpoint.
Maugerin, she added, is currently repairing the monkey's pen after his ordeal. Tavor said she hopes the nun can visit the Yodfat monkey sanctuary in the future.
The safe capture and return of the monkey is "an act of peace," Tavor told Ynet. "Women making peace."
She told Newsweek: "In our eyes, Tachtouch is a messenger of peace; borders are
manmade and do not really exist on the physical plane. The Lebanese monkey was happily welcomed wherever he ended up in his travels and we hope to see such a future realize itself in the Middle East. We have much to learn from animals."
Spokespersons from the United Nations and the Israeli Defense League did not immediately respond to Newsweek's request for comment.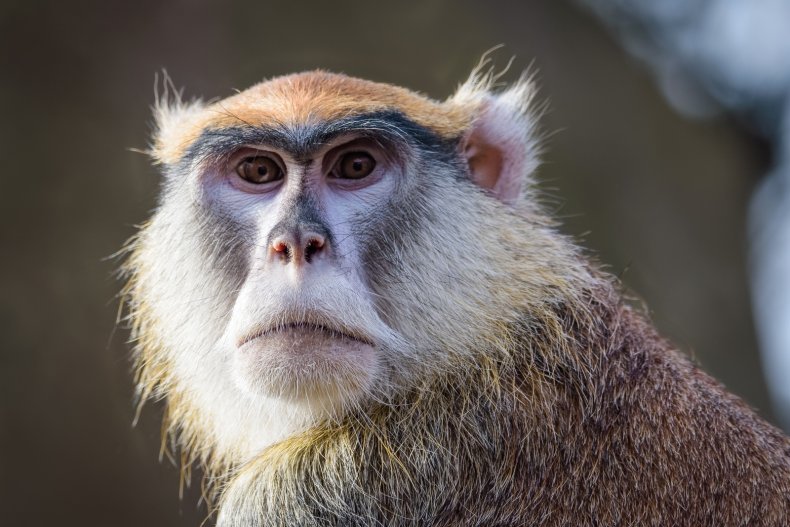 In other unruly animal news, an agile elephant recently scaled a rock wall in a Missouri zoo, escaping its enclosure and putting the facility on red alert.
"Though elephants are not good climbers, it would appear that he was able to get his front legs up over this section and had enough strength to pull the rest of his body up and over the barrier," Kansas City Zoo spokesperson Sarah Gay told Newsweek.
Zookeepers escorted visitors towards the exit after they realized the elephant had fled its designated zone, and no-one was hurt in the incident.
Staff coaxed the 14-year-old African elephant bull, Tamani, into a barn by calling his name, offering treats, and bringing over female elephants he was friendly with.
Tamani and his fellow elephants won't be allowed back in the quarry area they had been using before it has been better secured, zoo officials said.
This article has been updated with comment from Nora Tavor.