Israel Charges Jerusalem Man Who Plotted Hamas Suicide Bus Bomb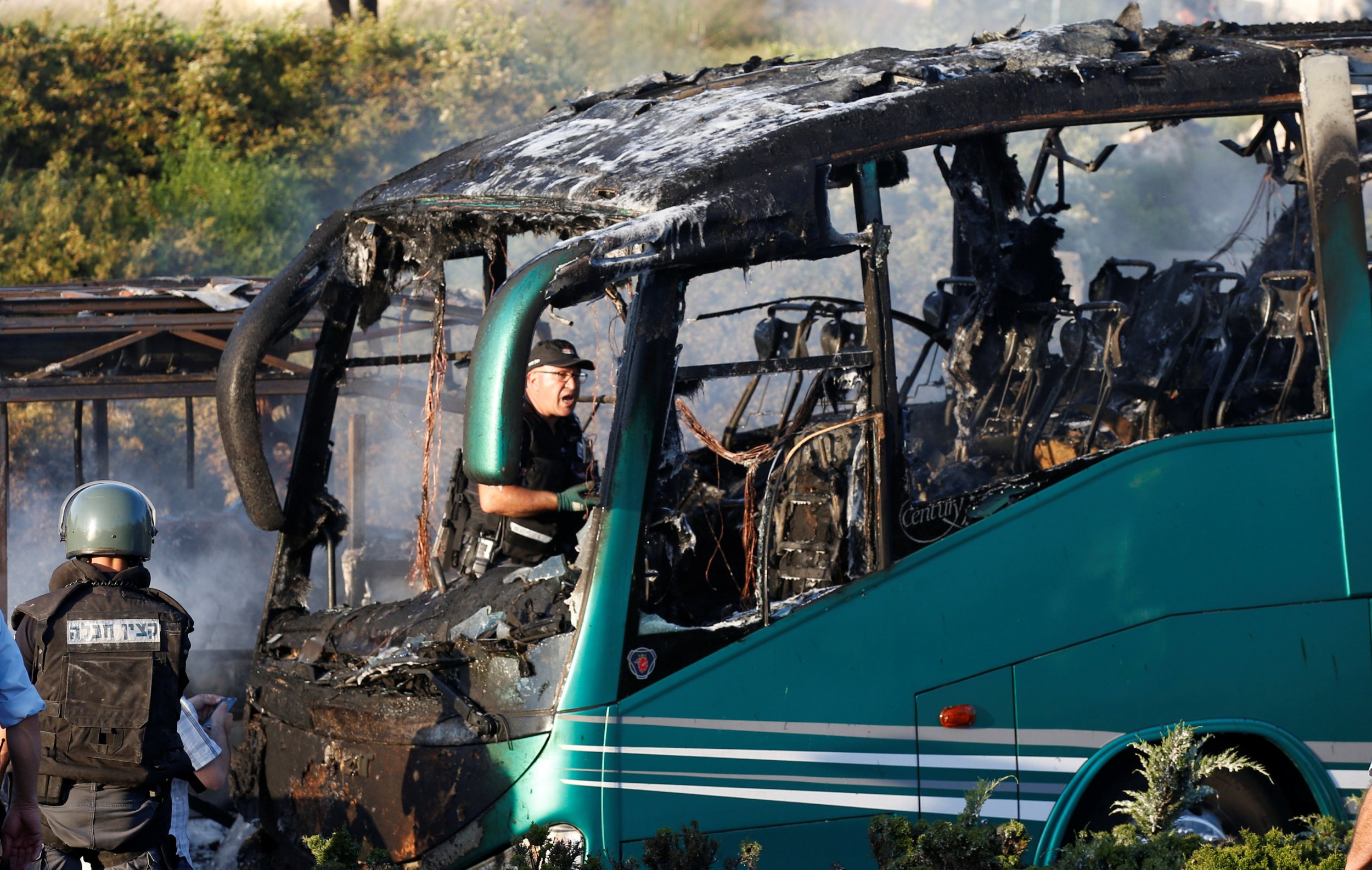 Israeli authorities charged a Jerusalem man on Tuesday with plotting to commit a suicide attack on a bus in the city in the name of Palestinian militant group Hamas.
Mohammed Jolani, a 22-year-old Palestinian from Shuafat refugee camp in Jerusalem, planned with others to make an explosive device and launch a deadly attack against Israelis in the city's Pisgat Zeev neighborhood.
Israel's domestic Shin Bet security agency arrested Julani on September 9, just days before he planned to carry out the attack. According to the indictment against him at Jerusalem District Court, he told a contact that he wished to follow through with a suicide bombing because "this is the way of God."
He was in contact with Hamas operatives in the Gaza Strip via the internet, who encouraged him to recruit others to be able to follow through with the plot. He had also contemplated using an assault rifle in a shooting attack or throwing an explosive device at a checkpoint manned by Israeli soldiers.
"This investigation reiterates and highlights the unrelenting effort by Hamas operatives in the Gaza Strip to instigate severe terror attacks in Israel and the West Bank," the Shin Bet said in a statement.
In April, a Palestinian man detonated an explosive device in Jerusalem's rush-hour, wounding 21 people. Hamas claimed 19-year-old Abdel Hamid Abu Srour as one of its own, saying that the attack showed the militant group's commitment to a third Palestinian Intifada, or uprising. Srour lost both legs in the bombing before he eventually died of his injuries at Shaare Zedek hospital in Jerusalem.
It was the first Palestinian bombing episode since the wave of violent attacks by Palestinians against Israelis began in September 2015 and the first to take place in Israel since November 2012. The majority of attacks have involved stabbing, shooting or car-ramming incidents.
The Israeli leadership holds the Palestinian leadership responsible for the violence, blaming incitement, while Palestinians say the attacks are borne out of anger at a continuing Israeli military occupation of the West Bank and ongoing settlement activity in the territory that they have earmarked for any future Palestinian state.