Israel Charges Jewish Settlers in Extremist Cell 'Inspired By Duma Arson Attack'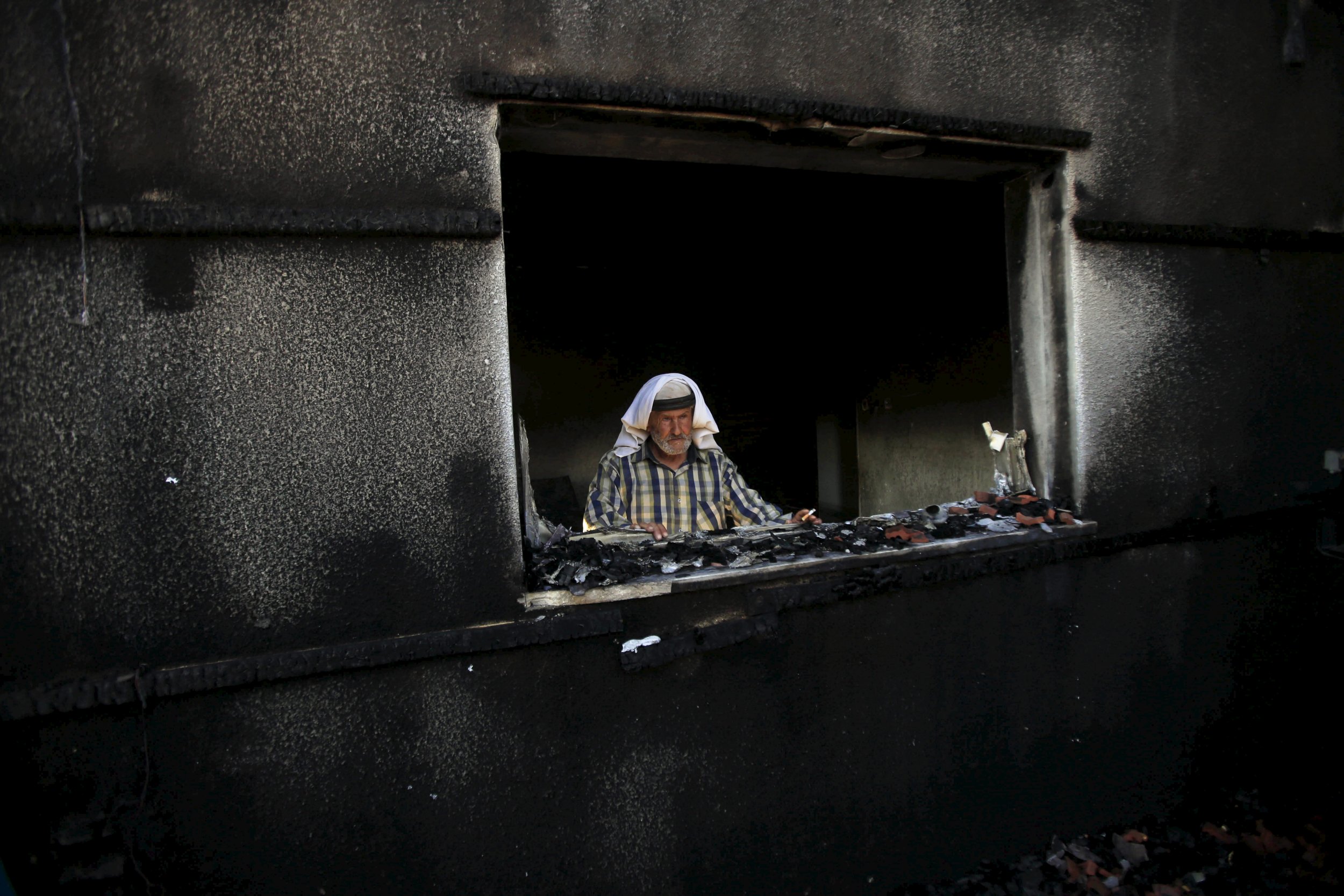 An Israeli court indicted seven Israelis on Monday on suspicion of conducting attacks against Palestinians near the West Bank city of Ramallah, with further alleged plots in the works.
The suspects, all men, were charged at Lod District Court on suspicion of throwing tear gas grenades and firebombs at Palestinian civilians. The cell included an Israeli soldier, two brothers from the West Bank settlement of Nahliel, a settler from the settlement of Ma'ale Efraim, a man from Jerusalem and two minors.
The Shin Bet security service and Israeli police believe that the cell was inspired by the Duma arson attack, in which settlers killed 18-month-old Palestinian child Ali Dawabsha and his parents in a firebombing in the West Bank village of Duma in July 2015.
The minors and the brothers have confessed to committing crimes against Palestinians. The Israeli soldier and the two minors allegedly had flashbang and stun grenades and five magazines of ammunition for an M-16 rifle.
The Shin Bet said in a statement, seen by Israeli daily newspaper Haaretz, that the suspects had admitted to "widespread terrorist activity including attempted terrorist attacks on homes of Palestinians while the occupants were inside, attacking minorities, arson and vandal assaults on Palestinian vehicles, and stone throwing from a passing car at Palestinian vehicles."
Elsewhere, Israeli security forces arrested three Palestinians from the West Bank city of Nablus in the East Jerusalem neighborhood of Jabal Mukaber on suspicion of plotting a major attack in Jerusalem. The three, aged 15, 16 and 23 years old, are now in the custody of the domestic Shin Bet security service; Israeli authorities say they planned a shooting and explosive attack on civilians during the Passover holiday.
In the wave of violence between Palestinians and Israeli forces since September 2015, shooting, stabbing and car-ramming attacks by Palestinians have killed 28 Israelis and two U.S. citizens. Israeli forces have killed at least 191 Palestinians, more than half of whom Israel says were attackers. They shot dead other Palestinians during clashes and protests in Jerusalem and the West Bank.