Israel Closes Jerusalem Holy Site to Tourists and Jews Amid Fresh Clashes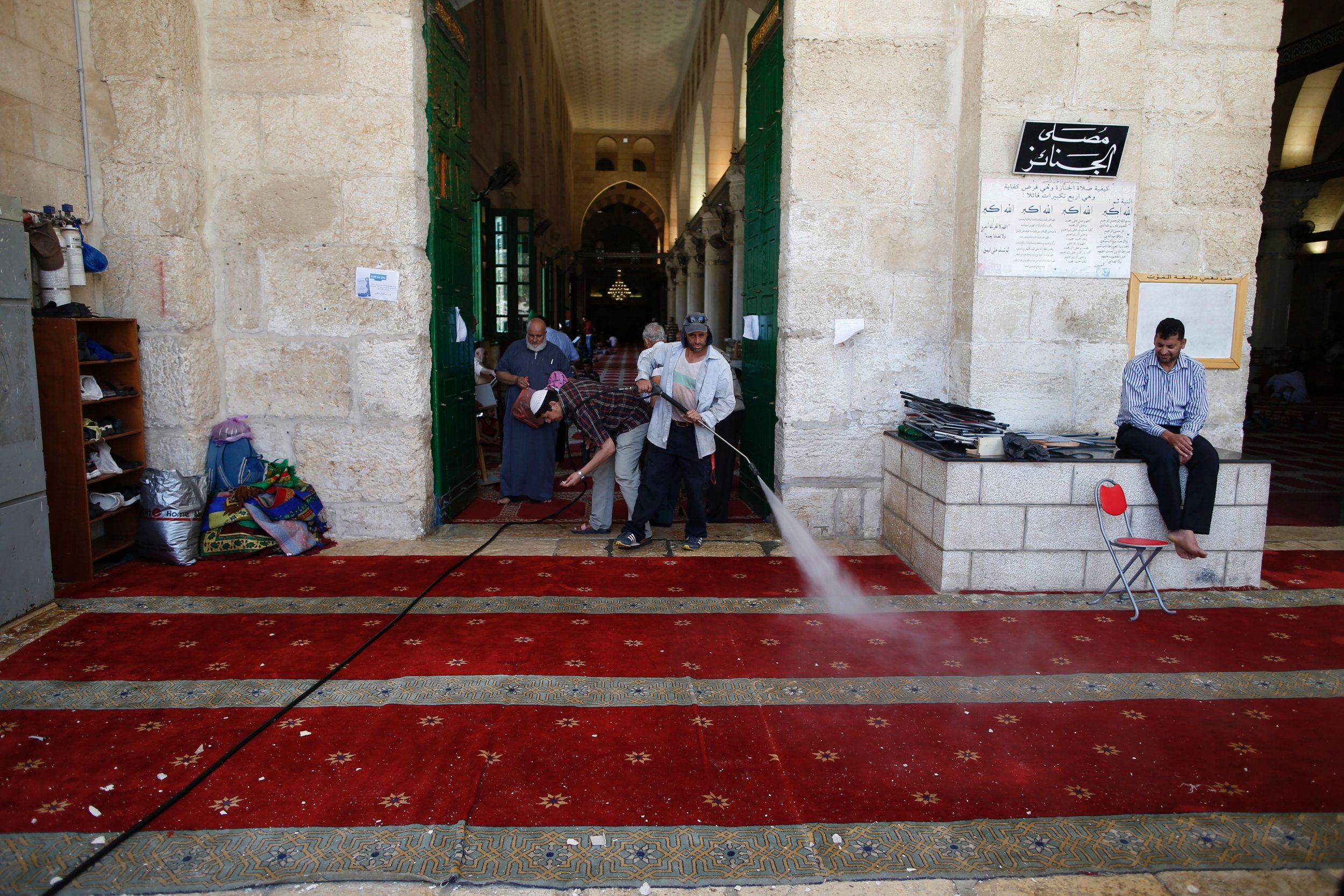 The Jerusalem holy site that has been at the heart of the wave of violence by Palestinians against Israelis since last October is to be closed to tourists and Jews until the end of Ramadan, the Israeli police said on Tuesday.
Police spokesman Micky Rosenfeld confirmed to Newsweek that the compound will be closed to non-Muslims for the next three days after clashes continued for a third day on Tuesday. Palestinian Muslim worshippers will continue to have access to the site during the Islamic holy month.
The holy site is sacred to Muslims, who consider the site the third-holiest in Islam and refer to it as the Haram al-Sharif, or Noble Sanctuary, and Jews, who consider the site to be the holiest in Judaism and refer to it as the Temple Mount.
He said the closure was to ensure "that the security situation will be under control and that there won't be any further disturbances by masked Palestinians as we had this morning when they threw stones at police officers and at the Western Wall and police units had to respond."
The clashes on Tuesday saw masked Palestinians throw stones at worshippers at the Western Wall and Israeli forces enter the compound, resulting in clashes between both. The stone-throwing lightly injured a 73-year-old woman who was taken to hospital. Israeli police arrested 16 Palestinians on Tuesday for their involvement in the clashes, he added.
Tensions at the compound last year lit the match that sparked the wave of stabbing, car-ramming and shooting attacks by Palestinians against Israelis in Jerusalem, the West Bank and other Israeli cities. Since October 2015, attacks by Palestinians have killed 32 Israelis and two U.S. citizens, while Israeli forces have shot and killed at least 196 Palestinians, more than half that Israel says were attackers.
Israel captured the area surrounding the complex, East Jerusalem, in the 1967 Six Day War, but left the compound under the administration of a Jordanian-Palestinian-led Islamic Waqf (Islamic Trust). Visits by Jews are permitted but worship is strictly forbidden.
Israel Closes Jerusalem Holy Site to Tourists and Jews Amid Fresh Clashes | World