Israel Conducts 'Milestone' Arrow 3 Missile Defense Test to Hit Target in Space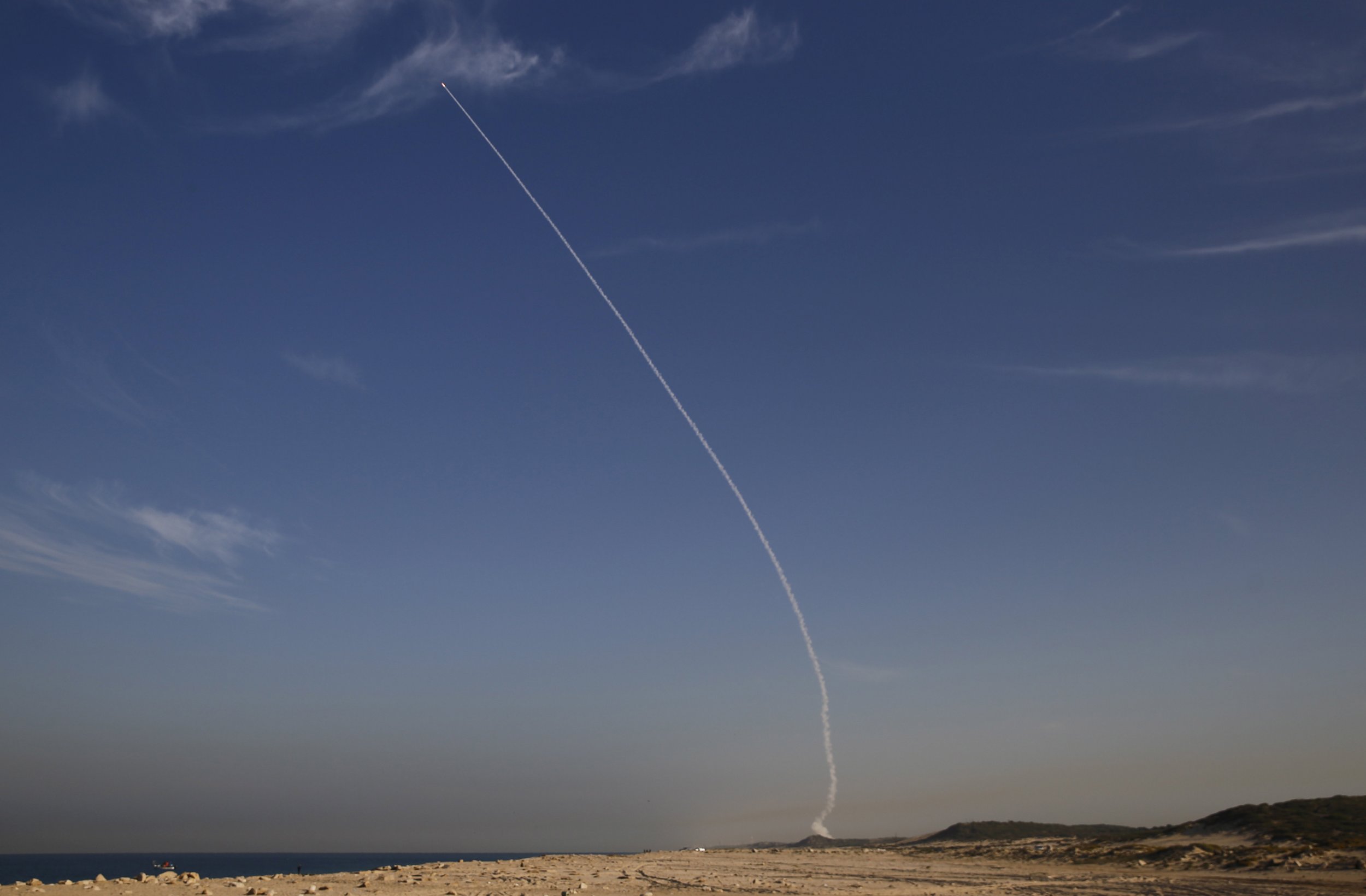 Israel successfully tested its Arrow 3 missile interceptor system on Thursday morning, in a major exercise that destroyed a target in space, the Israeli Defense Ministry said.
The ministry said it had "conducted a successful first engagement of a ballistic missile target with the Arrow 3 interceptor." It added that the successful test was a "major milestone" in the system's development.
Israel's planned missile shield is designed to intercept and eliminate long-range weapons fired by enemy forces in Iran, Syria and Lebanon, including the militant group Hezbollah. The system should reach any incoming weapon closer to the weapon's launch site than its intended blast site. The shield's missiles detach to become satellites that follow their target before striking. On Thursday, the system destroyed a target outside of the earth's atmosphere. The target was a missile fired by an Israeli air force jet towards Israeli waters, the ministry said.
"The success of the Arrow 3 system today...is an important step towards one of the most important projects for Israel and Israel Aerospace Industries (IAI) becoming operational," Joseph Weiss, IAI's chief executive officer told Reuters.
Being able to intercept targets so high up means the system could safely destroy incoming nuclear and biological weapons. Israel's current defense system, Iron Dome, destroys incoming missiles at a lower altitude—even if it hits its target, the weapon's contents could still disperse over populated areas.
Iron Dome successfully intercepted incoming rockets from the Gaza Strip during Israel's seven-week conflict with Palestinian militant groups in 2014. Israel plans to unveil a mid-range missile interceptor, David's Sling, in 2016.
The new missile defense system, developed with the U.S. Missile Defense Agency, Israel Aerospace Industries, and U.S. defense company Boeing, failed a similar test last year after it was not able to lock onto its intended target, so a missile was never fired so as not to waste the warhead, Israeli officials told Israel's Ynet News.