Israel Defends Saudi Arabia in Netanyahu's First Comments After Khashoggi Killing, Says Iran is 'Larger Problem'
Israeli Prime Minister Benjamin Netanyahu has defended Saudi Arabia as a critical player in their mutual quest to isolate Iran as the Saudi kingdom faces mounting scrutiny for its role in the slaying of a local journalist who fled abroad.
In his first comments on the case, Netanyahu called prominent Saudi writer Jamal Khashoggi's murder earlier last month at the hands of Riyadh's agents in the kingdom's consulate in Istanbul "horrendous." Like President Donald Trump, however, he qualified this criticism by highlighting Saudi Arabia's crucial role in serving Israel's interests in the Middle East.
"It is very important for the stability of the world and the region, that Saudi Arabia remain stable," Netanyahu said, according to Israel's Channel 10 News.
"A way must be found to achieve both goals on the Khashoggi issue because the larger problem is Iran, and we have to make sure that Iran does not continue the malign activities. Blocking Iran is uttermost on our agenda for security," he added.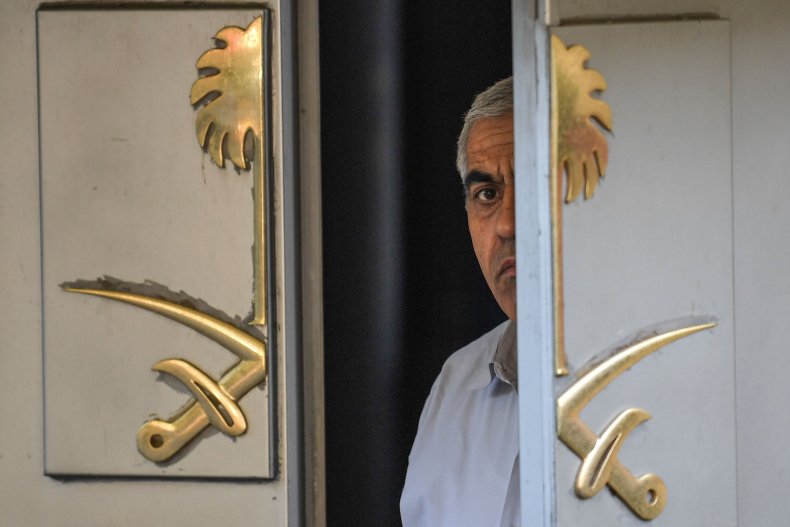 Since Israel's establishment, in 1948, Saudi Arabia has refused to recognize the country due to the mass displacement of Palestinians, and the kingdom has traditionally supported Arab allies in their wars against the majority-Jewish state. Regional dynamics shifted, however, after the 1979 uprising that ousted Iran's West-backed absolute monarchy and brought to power a revolutionary Shiite Muslim leadership deeply opposed to both Israel and Saudi Arabia, as well as the U.S.
Saudi Arabia has struggled with Iran to maintain regional influence since the 1980s, and the Saudi's conservative Sunni Muslim kingdom has grown increasingly aligned with its old foe, Israel. The U.S., which considers both Israel and Saudi Arabia critical allies in the Middle East, has boosted ties with both countries under Trump, who quit a 2015 nuclear deal with Iran in May despite pleas from other traditional partners in Europe, as well as China and Russia.
Israel and Saudi Arabia have taken active measures to counter what they perceive as Iranian proxies in neighboring countries, with the former regularly bombing military positions allegedly linked to militias funded by Tehran in Syria and the latter waging a three-and-a-half year war in an attempt to oust Zaidi Shiite Muslim rebels who control much of Yemen.
Israel has appealed to Saudi Arabia to openly join forces, asking the kingdom to "come out of the closet," but the kingdom has not publicly responded. Though they share a common goal in confronting Iran, Saudi Arabia reacted with outrage to the U.S. decision to move its embassy in Israel from Tel Aviv to the contested holy city of Jerusalem, which Riyadh considered to be the capital of an independent Palestinian state.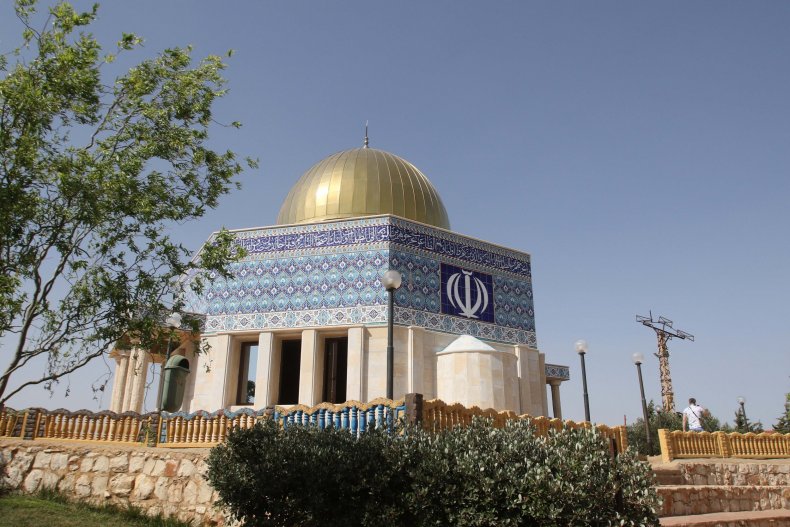 In light of Khashoggi's death and widespread reports of war crimes in Yemen, Saudi Arabia's own ties have come under scrutiny. A number of countries have cut military assistance to the kingdom and have demanded Riyadh clarify its shifting accounts of how Khashoggi died.
The Saudi government first claimed not to have any knowledge of what happened to Khashoggi after his disappearance on October 2, then announced that its agents had inadvertently killed him during a fistfight in the consulate as Turkish evidence emerged suggesting foul play. In light of more Turkish pressure, the Saudi attorney general admitted that the incident appeared "premeditated."
The U.S. reaction to the murder of Khashoggi, who was a Virginia resident, has also evolved over time. Trump first dismissed the possibility of sanctions or suspending military sales, but appeared to grow skeptical of Riyadh's story, even suggesting himself that Crown Prince Mohammed bin Salman may have been behind it, as has been widely speculated. Last week, the Trump administration announced it would suspend the visas of those accused of being involved in the killing.
On Tuesday, Secretary of State Pompeo called for a ceasefire in Yemen, "including missile and UAV strikes from Houthi-controlled areas into the Kingdom of Saudi Arabia and the United Arab Emirates" and that "coalition airstrikes must cease in all populated areas in Yemen."