Israel Detains 37 More Palestinians in West Bank Crackdown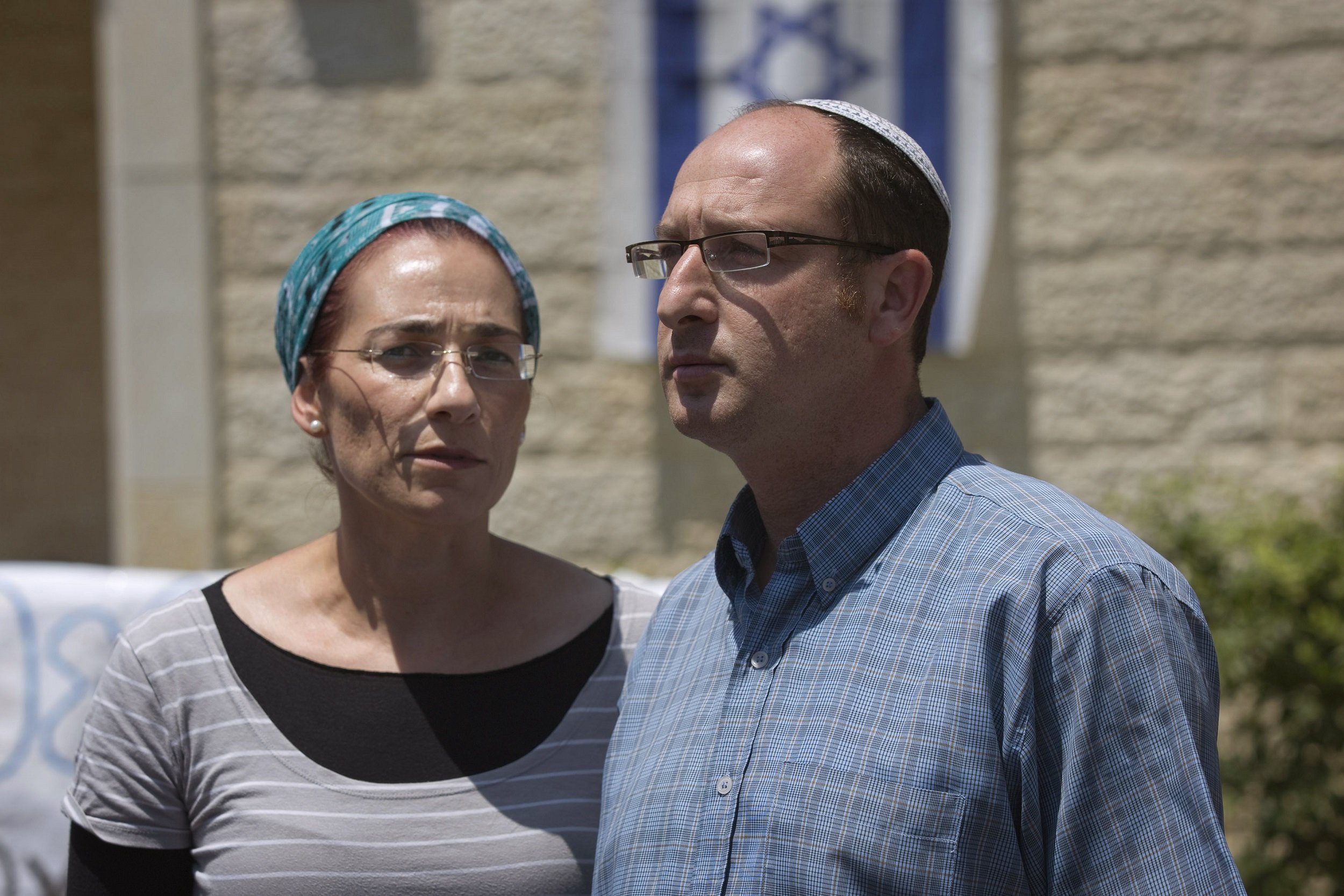 RAMALLAH West Bank (Reuters) - Israel's army said on Monday it had detained another 37 Palestinians overnight as it searched for three missing teenagers and extended a crackdown on the Hamas Islamist group it accuses of kidnapping them.
There were no reports of clashes between the soldiers and Palestinians in the raids in the Israeli-occupied West Bank, where the military says it has detained 361 people since the Israeli students went missing on June 12.
The crisis has aggravated tensions in the West Bank which, along with East Jerusalem and the Hamas-controlled Gaza Strip, the Palestinians want as part of a future state.
An Israeli military spokeswoman said the latest operations took place in Jenin, a militant stronghold, and in the Hebron area, close to where the three disappeared while hitchhiking.
"As part of ongoing operations, (Israeli) forces detained 37 suspects and searched 80 locations," the spokeswoman said.
Palestinian officials said Israeli soldiers also entered Bethlehem and Nablus.
The disappearance of the students - Gil-Ad Shaer and U.S.-Israeli dual national Naftali Fraenkel, both aged 16, and Eyal Yifrah, 19 - after they left a Jewish settlement where they were studying has been celebrated by Hamas. But it has stopped short of taking credit.
"We don't have any information about the missing three soldier-settlers," Hamas supreme leader Khaled Meshaal was quoted as saying by Palimes, a website aligned with the group.
"If indeed there was a capture, those who did it must be saluted."
Hospital officials in the West Bank said four Palestinians have been killed during clashes with Israeli forces since the search for the teenagers began.
HOME DEMOLITION ORDERED
Announcing an arrest made last month, Prime Minister Benjamin Netanyahu said on Monday that security forces detained a Hamas member suspected of killing an Israeli police officer in an April 14 shooting attack on his car in the West Bank.
"I have ordered the destruction of the house of the terrorist who did this," Netanyahu told reporters.
Razing the dwelling would mark a return to a punitive practice, discontinued in 2005 as a Palestinian uprising waned, of destroying the homes of Palestinians involved in attacks against Israelis.
Israeli officials said at the time that Palestinian hatred stirred by such demolitions - Israel's B'tselem rights group lists 664 during fighting between 2001 and 2005 - outweighed any deterrent effect. An Israeli court would have to approve the razing of the Hamas suspect's home before it could go ahead.
Separately, Israel has continued its internationally criticised demolitions of Palestinian dwellings and other structures built without hard-to-obtain permits in the West Bank and East Jerusalem. According to B'tselem, 175 housing units in the West Bank and 72 in East Jerusalem were razed last year.
The kidnapping of the three teens and subsequent arrests have also put pressure on a unity pact between Hamas and Palestinian President Mahmoud Abbas. Israel has urged the Western-backed leader to scrap the agreement.
Abbas has condemned the kidnappings and his security forces have been helping in the search - cooperation that has stirred anger among Palestinians.
"The security coordination is a catastrophe," Meshaal said.
But Abbas has also called the Israeli sweeps "collective punishment" and his Palestinian Authority has sought to convene the U.N. Security Council to try to end the incursions.
Hamas has called for Israel's destruction, although various officials have at times indicated a willingness to negotiate a long-term ceasefire.
The United States and the European Union classify Hamas as a terrorist group and shun contact with it unless it recognises Israel, renounces violence and accepts past interim peace accords.