Going on Vacation? Hi-Tech Suitcase Aims to Solve Lost Luggage and Security Problems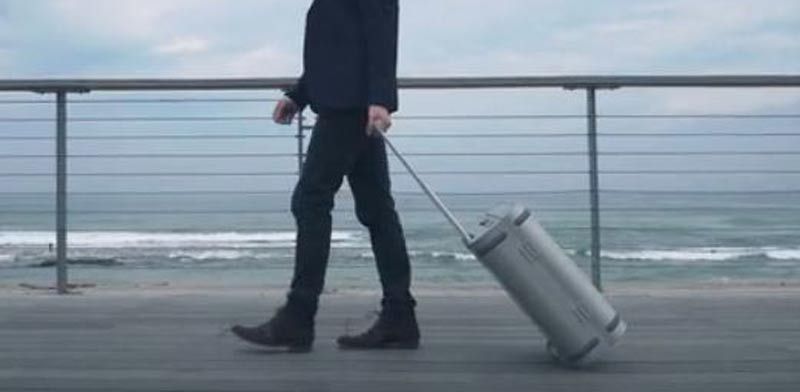 An Israeli company has developed a so-called smart suitcase that fictional British superspy James Bond—known for his love of quirky gadgets and high tech hardware—would surely snap up.
The case, currently seeking financial backers on crowdfunding site Kickstarter, is made of an aluminum alloy that includes titanium, magnesium and zinc, similar to materials used to make airplanes.
Several brands in the luxury luggage sector make aluminum cases as it is lightweight but very strong. It protects contents from high and low temperatures, and usually costs upwards of $600.
Samara's main claim to offer "the world's first smart case" rests on the tech its suitcase contains.
Similar to other smart cases, Samara's has the ability to charge a mobile phone using a portable power bank and also has USB port—but it will also have the ability to notify the owner via an app if someone else opens the case, or if the luggage is moved away from the owner, within a certain preset distance.
The company only had a $15,000 target on crowd-funding site Kickstarter but its project now stands at $177,000, far surpassing what they initially required. The company expects to ship in November.
The global travel industry is worth over $7 trillion dollars according to analysis by the World Travel and Tourism council. Europe receives the most tourists each year, and estimates say that globally the number of tourists arriving worldwide will rise from 1.19 billion in 2015 to over 1.8 billion by 2013.
Luggage firms are increasingly looking to innovate to meet the wants and needs of these millions of travelers. In 2016, a group of women formerly at eyewear brand Warby Parker launched Away, with a range of cases billed as "your home between homes." The smart luggage brand offers iPhone chargers and cases that allow users to squeeze in more clothes without creasing them.
Kickstarter has also been the source of other innovations. Fravel, dubbed the "world's cutest suitcase" has raised more than $78,000. It looks like a cat, arrives with a range of colors and has ears that move.
As investors continue to back new luggage ideas, it looks like the era of the smart suitcase is upon us.