Israel Election: Pocketbook Issues Trump Security Concerns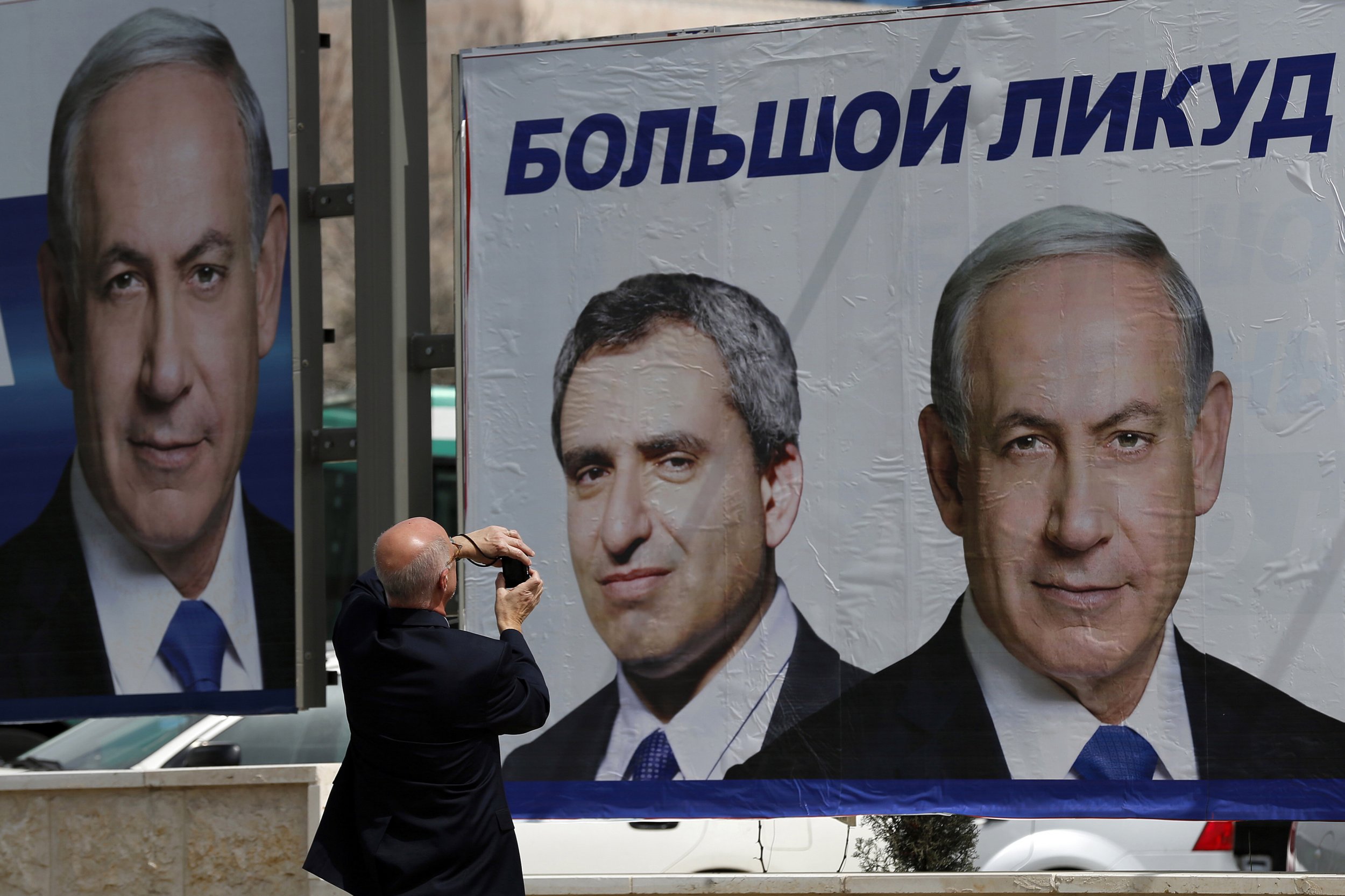 It's one week before the election here, and on March 10, Israel's Channel 2 published its last pre-election poll, orchestrated by veteran Israeli pollster Mina Tzemach.
This final poll showed the Zionist Camp (led by Yitzhak Herzog) with a four-seat advantage—with projections showing the Zionist camp earning 25 seats and Likud with 21 seats. This reflects the largest lead the Zionist Camp has held in this election campaign to date. Overall, these poll numbers indicate a clear strengthening of the center and left wing over the right wing.
The Tzemach poll is less a reflection of strengthening support for Herzog than a sign of the implosion of support for Prime Minister Benjamin Netanyahu and the Likud. I have been hearing people all over saying, "I am not thrilled with Herzog, but its time for a change."
I was in a restaurant this afternoon and witnessed an argument between the owner, his 60-plus-year-old-mother and two regulars. The whole group had previously been Likud supporters. However, today, only the mother still planned to vote for Netanyahu. As a result, she was being attacked by all the others.
The others argued that Netanyahu did not care about needs of the average Israeli; that the security situation has been the same for the last decade and will no doubt be the same for the next decade; Iran has been a threat for the last 10 years and will continue to be for the next 10. Therefore, it is time give someone else a chance to do something about the problems in the country.
This was a theme that has repeated itself continuously over the course of the last few days—whenever I talk to people about the elections.
It is true that Tel Aviv does not represent the views of the entire country. However, I heard the same message from a cross section of people, many who do not live in Tel Aviv. The same view has been echoed by many who have been traditional Likud supporters. They have had enough and they want change.
For the past week there has been a growing sense that Likud's traditional support has been less than enthusiastic and within the Likud there is a fear that come next Tuesday (election day), an energized Zionist Camp will execute a much more successful ground campaign in getting their voters out to the polls.
Netanyahu's bid to change the national discourse by going to Washington and discussing Iran seems to have failed—and may even have caused a backlash. More than a few people have been resentful of the fact that he went to talk to Congress and yet has not had the time to address the socio-economic needs of Israel, nor to appear in a single debate.
Walking the streets of Tel Aviv a mere seven months after the end of this past summer's Gaza War, it is hard to believe the change in public opinion that has taken place. During the war, I was convinced that if an election were held the country was going to vote overwhelming for the right wing. Seven months later that does not seem to be the case.
As the war made clear the limits of power, and how so little seems to change, this time Israelis appear intent on voting their pocket books. Throughout this campaign voters have consistently stated (by a margin of 58 percent, with very little variation) that economic and social matters were going to determine who they choose to vote for.
In the past, political observers have observed that Israelis say that what matters most are economic factors, but in the end vote based on their fears and security concerns. This time, Israelis may cast their ballots based on the fear that their children will not be able to buy an apartment. That concern may just win out over their fear that an extremely divided Arab world presents any significant threat to their future.
Historian Marc Schulman is the editor of historycentral.com. An archive of his recent daily reports from Tel-Aviv can be found here.