Israel Says Europe Can 'Go to a Thousand, Thousand Hells' for Criticizing Violence Against Protesters
An Israeli minister has struck back against European criticism surrounding attacks on protesters demonstrating against Israeli violence in Gaza.
Israel's deadly response to recent Palestinian protests against the Israeli and U.S. governments has drawn local and international outrage. Jafar Farah, the head of Haifa-based NGO Massawa, was injured as Israeli security forces responded last week to a protest against Israel's killing of dozens of up to 111 Palestinians during two months of unrest at the border with Gaza.
The European Union has condemned Israel's use of deadly force in Gaza. In a statement Tuesday, the EU called for "a swift investigation into circumstances surrounding" Farah's injury and detainment in Haifa. Israeli Energy Minister Yuval Steinitz castigated the EU's response.
"Let them go to a thousand, thousand hells," Steinitz told a local radio station, calling the EU hypocritical, according to Israeli newspaper Haaretz. "The EU is now sucking up to Iran and will help [Tehran] against U.S. sanctions."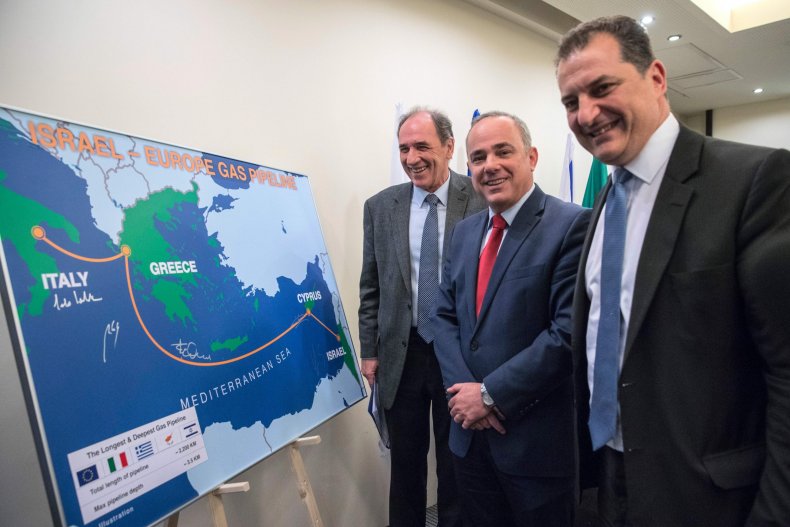 Steinitz reportedly accused the EU of "harassing" Israel, while "Iran is carrying out executions, torturing homosexuals, violating women's rights, supporting terrorism and [Syrian President Bashar] al-Assad, who is spreading chemical weapons to his people."
Steinitz claimed that Israel had already opened an investigation into its crackdown on last week's Haifa protests, during which Israeli police can be seen beating handcuffed demonstrators in videos, and said he "sent to hell the European Union which doesn't really represent the European nations. This is an organization that no one is leading and is less friendly to Israel than the European states themselves."
Related: How are Palestinians celebrating Ramadan? In Gaza, it is as if it 'has not yet come'
Farah's knee was broken during the protests, and he was arrested along with about 20 others. Jafar Farah and his son, Basel, who was also present at the demonstrations, accused the Israeli police of brutality and claimed Israeli forces broke the elder Farah's knee after he inquired about his son's condition.
"The only democracy in the Middle East does not need to break legs," Basel told the official Army Radio on Monday.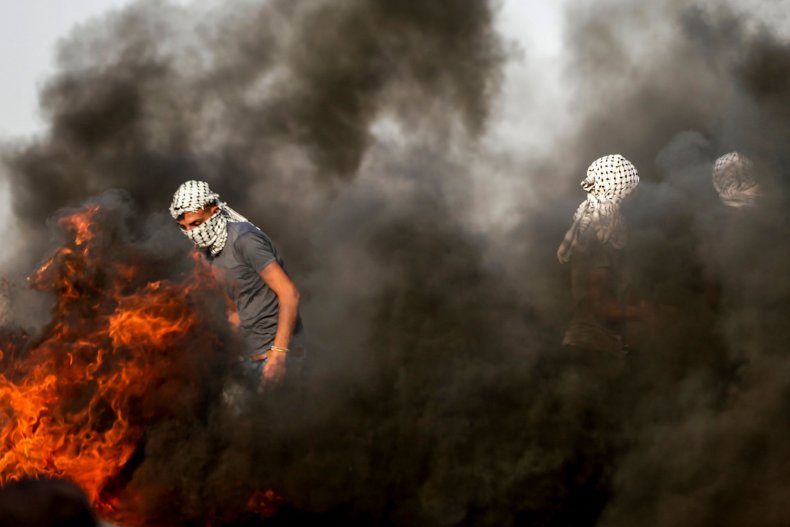 Israel and the U.S. have accused Palestinian Islamist movement Hamas to be behind the recurring "Great March of Return" protests, in which tens of thousands of Palestinians have demanded to reclaim the lands they inhabited prior to the creation of Israel in 1948. The U.S., Israel and the EU consider Hamas to be a terrorist organization, and at least one of its officials has claimed some of the protesters killed were members of the group.
The United Nations Human Rights Council, however, has summoned an investigation into the deaths, most of which occurred during a May 14 protest against the U.S. decision to move its embassy in Israel from Tel Aviv to Jerusalem, considered by both Israelis and Palestinians to be their capital. The controversial relocation was condemned 128-9 in a U.N. resolution in December.