Israel Extends Palestinian Clown's Detention Without Trial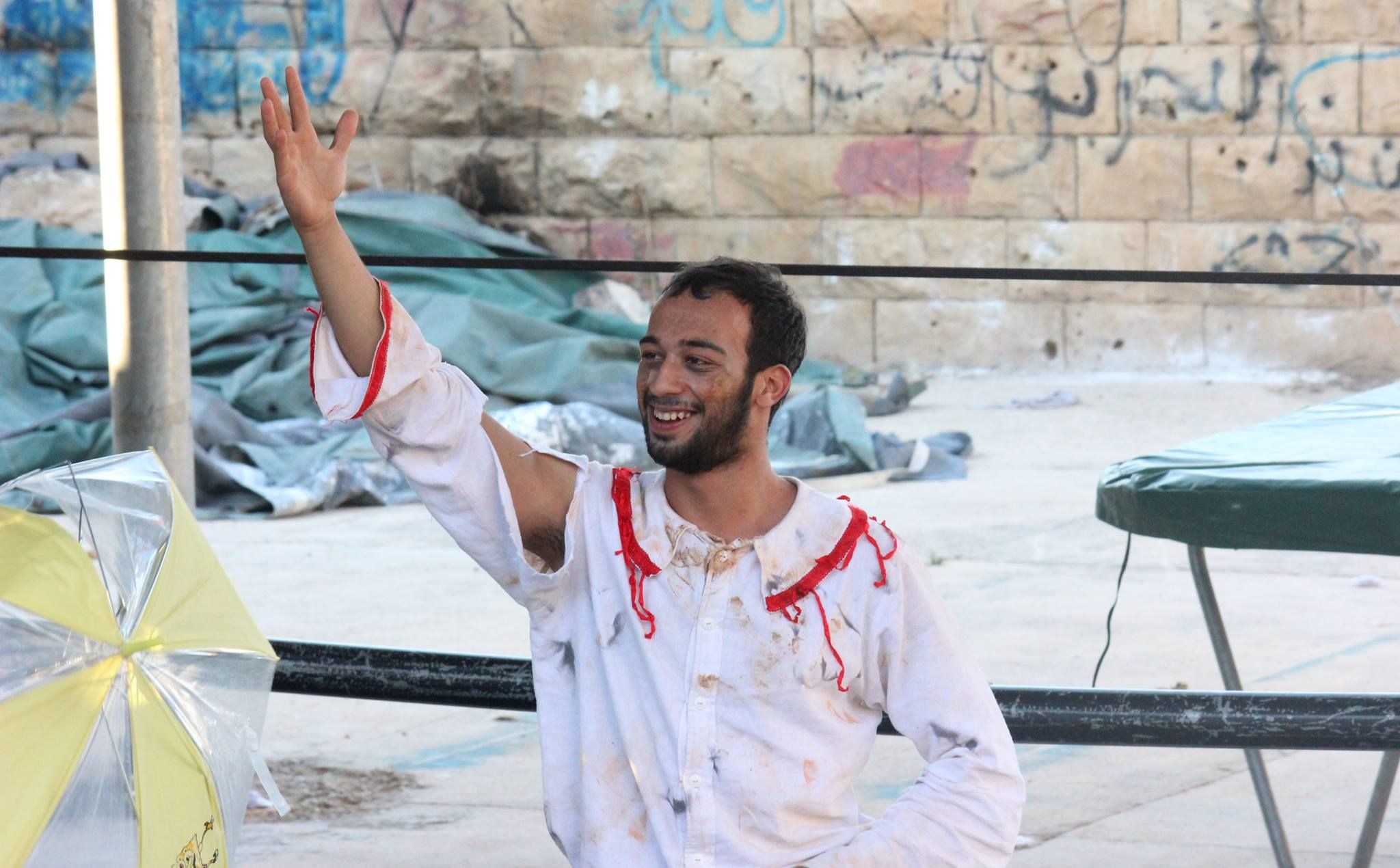 Israel has extended the administrative detention of a Palestinian circus clown for a further six months without trial, the Palestinian Circus School said Monday.
Israeli authorities detained Mohammed Abu Saha, 24, as he traveled to work in December 2015 for his suspected activity for political group the Popular Front for the Liberation of Palestine (PFLP). He was arrested while passing through the Zaatara checkpoint near the West Bank city of Nablus. Israel classifies PFLP as an extremist organization.
Israel's domestic security agency, the Shin Bet, said earlier this year that Saha posed a threat to security and recommended his detention, without providing details of the danger he represented.
The post on the school's Facebook page Monday read: "No freedom for Abu Saha. Administrative detention order extended with another six months. Our hearts are heavy. May Abu Saha be granted the strength to endure this big injustice."
The circus community has protested Saha's detention for the past six months, with demonstrations organized in many countries across the world, including in Spain, France, Denmark, Uruguay, Brazil and Argentina, Israeli newspaper Haaretz reported. Rights groups have called for his release and more than 12,000 people have backed a petition that advocates for his release.
Saha's detention was set to come to an end Monday before it was subsequently renewed. On Sunday, his circus school wrote that its members "live on a huge mountain of hope. Mohammed, we are waiting for you."
Administrative detention is a controversial detention tactic, usually applied to Palestinian suspects, whereby people are held for extended periods of time without being told the charges against them.
The evidence that authorities say causes such detentions is routinely withheld as part of this tactic. Many Palestinians have carried out mass hunger strikes in recent years in protest against it. In July 2015, Israel's parliament passed a law that allows the force-feeding of prisoners partaking in a hunger strike if it is believed that their lives are in danger.
According to figures released by the Israel Prison Service earlier this year, 396 Palestinians, including one woman, were being held in administrative detention in Israeli prisons at the end of March.