Israel Extends Visa of Gay Iranian Poet Payam Feili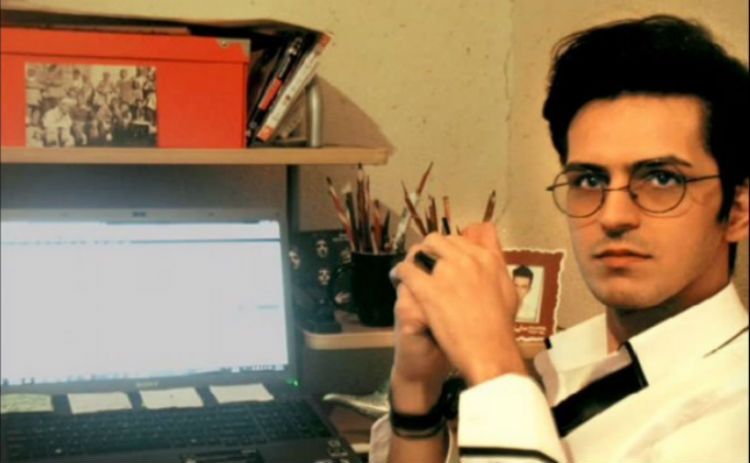 Israel has extended the visa of a gay Iranian poet until October as he seeks permanent refuge in the country, he told Newsweek on Sunday.
Payam Feili fled Iran because of his sexuality, moving to Turkey and then traveling to Israel where his novella "I Will Grow, I Will Bear Fruit...Figs" was performed as a play in Hebrew at a poetry festival in Tel Aviv in December 2015.
The 30-year-old received a three-month visa when he first arrived in Israel, but as it was coming to an end, he issued a plea for permanent residence. Israel has now offered Feili a reprieve in the form of an extension until October, when he will have an interview to extend his stay even further.
"I am celebrating everything, everyday," he says. "But of course I am happy that my process is continuing."
When asked if he hopes he will be permitted to live in Israel permanently, he says: "Not hope, I am sure. Iran was a country I had to run away from, but here is a place I feel I can always stay."
Feili's life in Israel as a gay man will surely be easier than it was in the Islamic Republic, where homosexuality is outlawed. In prior interviews, he has detailed how he was castigated by Iranian hardliners, who published articles accusing him of immorality as well as criticizing his work with an Israeli to translate his novella into Hebrew. The Israeli coastal city of Tel Aviv is an LGBT hotspot in the Middle East. But, even so, the poet acknowledges that building a life in his new home won't be easy.
"Of course it is not easy, because of many reasons, especially for someone who has to start from scratch," says the man with a Star of David tattooed on his neck, which he had inked during his time in Turkey. "It is not easy for me, but at the same time it is a fantasy for me. I will do it. I don't feel the hardship much. I rather see its beauty."
In Iran, gays and lesbians can face severe punishments such as lashings or even death sentences. In 2011, three Iranian men charged with being homosexual were executed by hanging.
Former Iranian President Mahmoud Ahmadinejad famously said in a 2007 speech in New York that "in Iran, we don't have homosexuals like you do in your country. This does not exist in our country."
Still, Israel is not completely immune to intolerance towards the LGBT community. Last July, at a gay pride march in Jerusalem, a religious ultra-Orthodox Jewish man stabbed six people, killing one teenage girl, Shira Banki, in the worst incident of homophobic violence in the country for a decade.