Real Madrid Superstar Isco Rushed By Knife-Wielding Israel Fan In World Cup Qualifier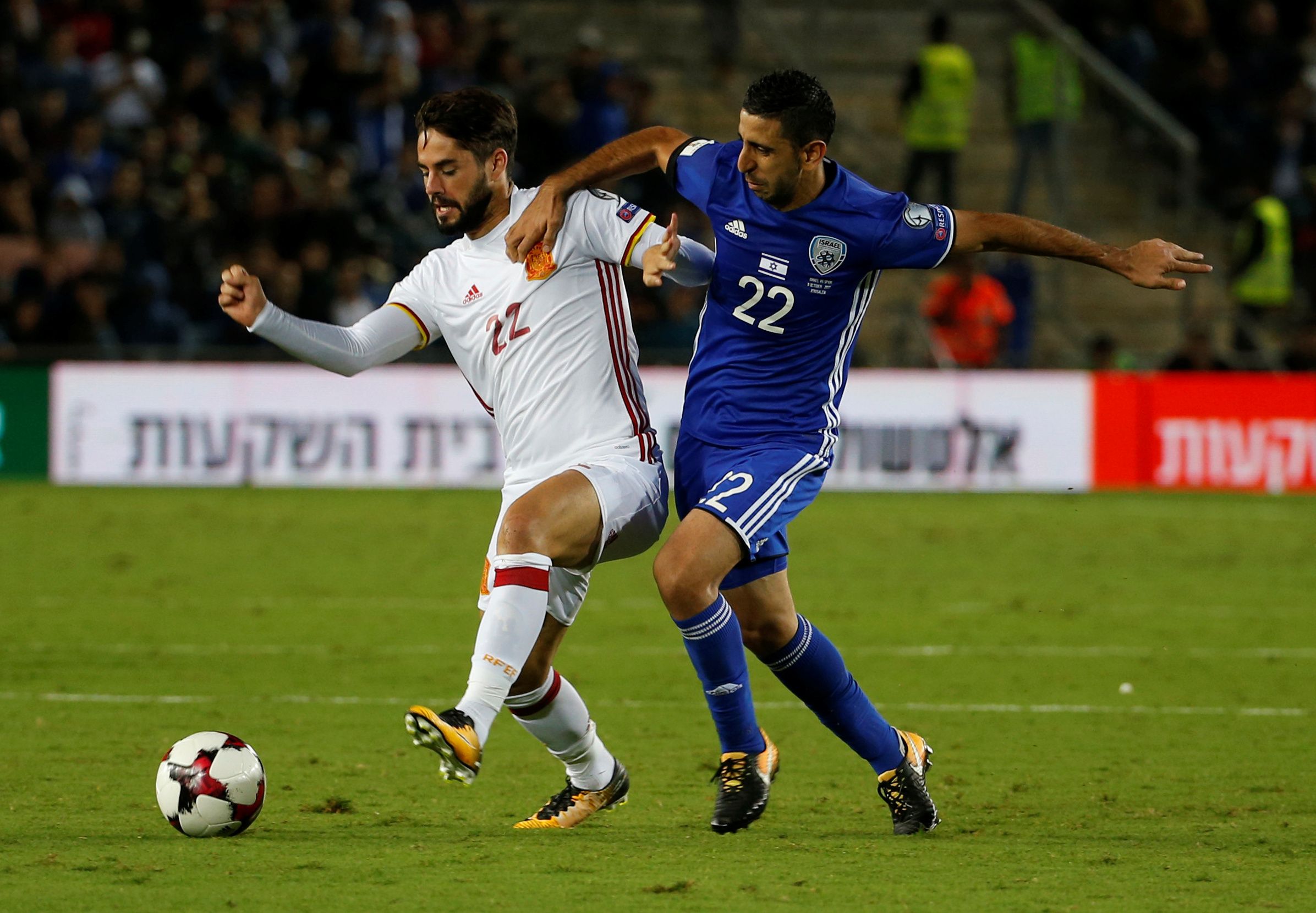 An Israeli soccer fan was arrested on Monday night when he ran onto the pitch during the national team's World Cup qualifier against Spain and approached Real Madrid superstar Isco with a knife.
Police arrested six Israeli fans in total for rushing the pitch after their team lost the tie 1-0 to a Asier Illarramendi strike in the 76th minute from outside the penalty box. One of them rushed at Isco, also known as Francisco Suarez, with a knife, The Times of Israel reported, which he dropped before reaching the player.
Isco is a midfielder for both Real Madrid and Spain who plays alongside the likes of Cristiano Ronald and Gareth Bale in Spain's La Liga, one of the premier soccer competitions in Europe.
The match was held in Jerusalem at Teddy Stadium, the ground used by Beitar Jerusalem, a team known for its nationalist fanbase and right-wing ultra group known as La Familia.
The fans have previously held aloft banners that read "Beitar, Pure Forever" and chant "Death to Mohammed" at matches. In March 2012, fans from the group attacked Arab workers at an Israeli mall.
A number of La Familia members are supporters of the outlawed far-right Kach party, as well as the Kahane Chai splinter party, which is based on the Jewish nationalist ideology of Rabbi Meir Kahane.
The 2018 World Cup is to be held in Russia. It was the final match in the qualifying campaign, with Israel failing to reach the world's most-watch tourament, finishing only fourth in their qualifying group. The country's team has not reached the World Cup since 1970.
Spain, who have won the World Cup once, finished top of their qualifying group and had already secured their spot at the tournament.