Israel Kills Hamas Snipers, Releases Footage of Gaza Clash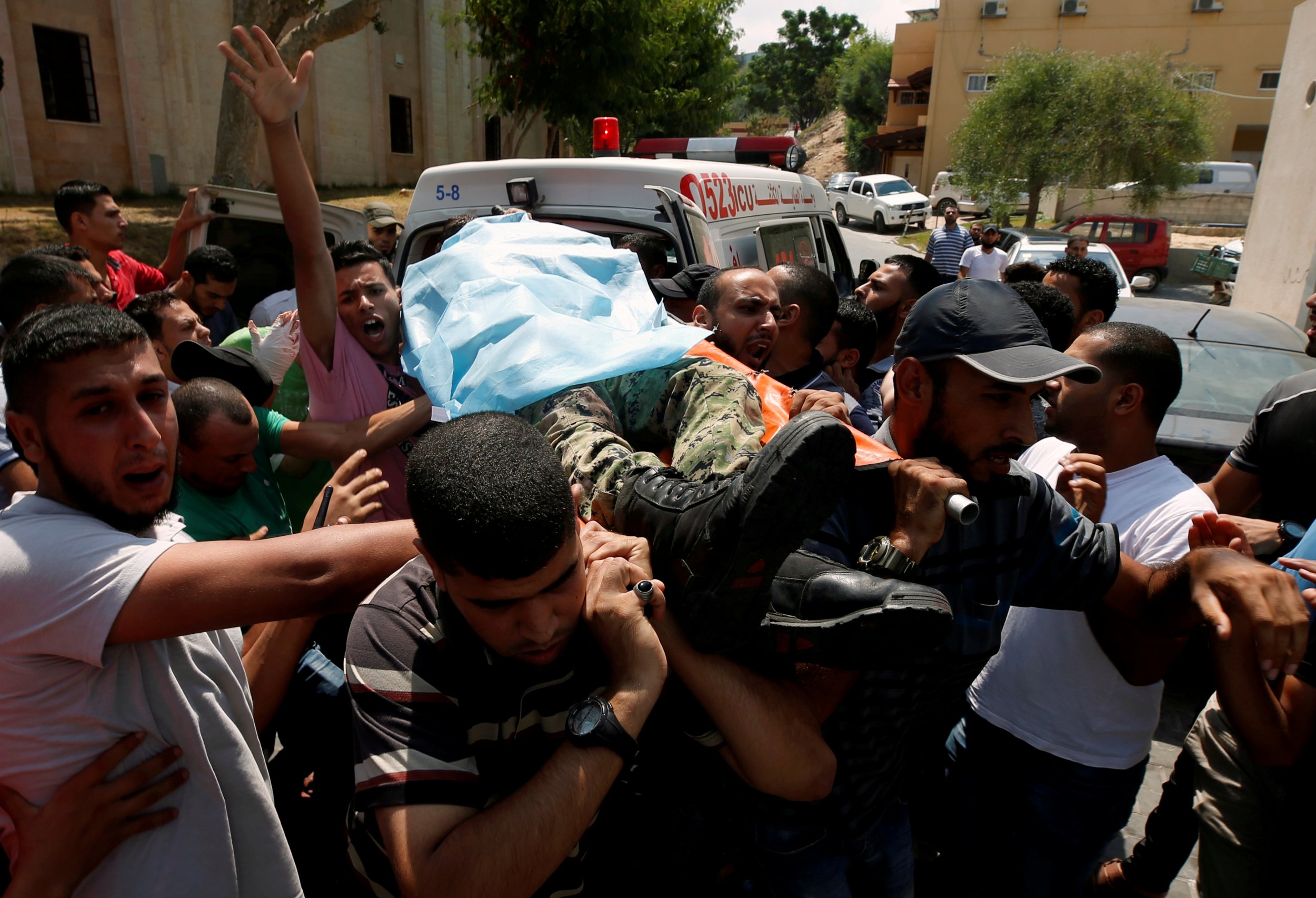 Israeli troops have killed two Hamas commandos in an exchange of fire across the Gaza Strip barrier, as low-level hostilities continue despite suggestions of a ceasefire.
Israel Defense Forces (IDF) troops came under fire from snipers in the Gaza Strip Tuesday morning. A tank then fired back, targeting a Hamas observation post, the service said in a statement via Twitter.
Noting there were no injuries to Israeli soldiers, the IDF said it is "prepared to target any aggression against Israel and holds Hamas responsible for everything happening in and emanating from the Gaza Strip."
A video released by the IDF appears to show a three-man Hamas sniper team on an observation tower. Lying prone, the grainy footage seems to show at least two of the men firing toward the border fence. The video then shows a shell flying toward an observation post, striking the top and exploding.
Haaretz reported that both of those killed were 23-year-old members of the al-Nukhba unit, an elite component of the Izzedine al-Qassam Brigades—the Hamas military wing. The dead were named as Abd al-Hafez al-Silawi and Ahmad Murjan.
The newspaper said the Israeli shell hit Hamas's Askelan military base during a graduation ceremony of fighters, injuring another six people. Senior Hamas officials were reportedly in attendance.
According to the Gaza-based Shebab News Agency, the dead men were participating in a training exercise when they were targeted by Israeli artillery.
Hamas spokesman Fawzi Barhoum criticized what he called "a serious aggression on Gaza," and vowed the group would oppose Israel's attempts "to impose a new reality by targeting resistance security sites and members without paying a price in return."
This is the latest in a series of deadly exchanges of fire across the border in recent weeks. Last month, an Israeli soldier was shot dead by a Hamas sniper, prompting an intense round of retaliatory strikes on Hamas positions inside the Gaza Strip. It was the first IDF death on the Gaza front since the 2014 Operation Protective Edge.
Tensions continue to simmer even as Egypt attempts to broker a ceasefire deal between Israel and Hamas. Both Egypt and United Nations Middle East envoy Nickolay Mladenov have proposed plans. Cairo is focusing on reconciling Hamas with rival Palestinian faction Fatah—from which Hamas seized the Gaza Strip in 2007 and which still controls the West Bank. The proposal also seeks to address prisoner exchanges, the return of dead combatants' bodies and a long-term ceasefire lasting at least five years.
The U.N.'s role would be promoting and organizing humanitarian efforts in the Gaza Strip, which has been under an Israel-Egyptian blockade since 2007. Unemployment and poverty are rife, infrastructure is crumbling and fuel, medical supplies and foodstuffs are scarce. Meanwhile, sanctions put in place by the Fatah-controlled Palestinian Authority have exacerbated the situation in the coastal enclave.