Israel Lawmaker Blames Earthquake on Jews Who Want Men and Women to Pray Together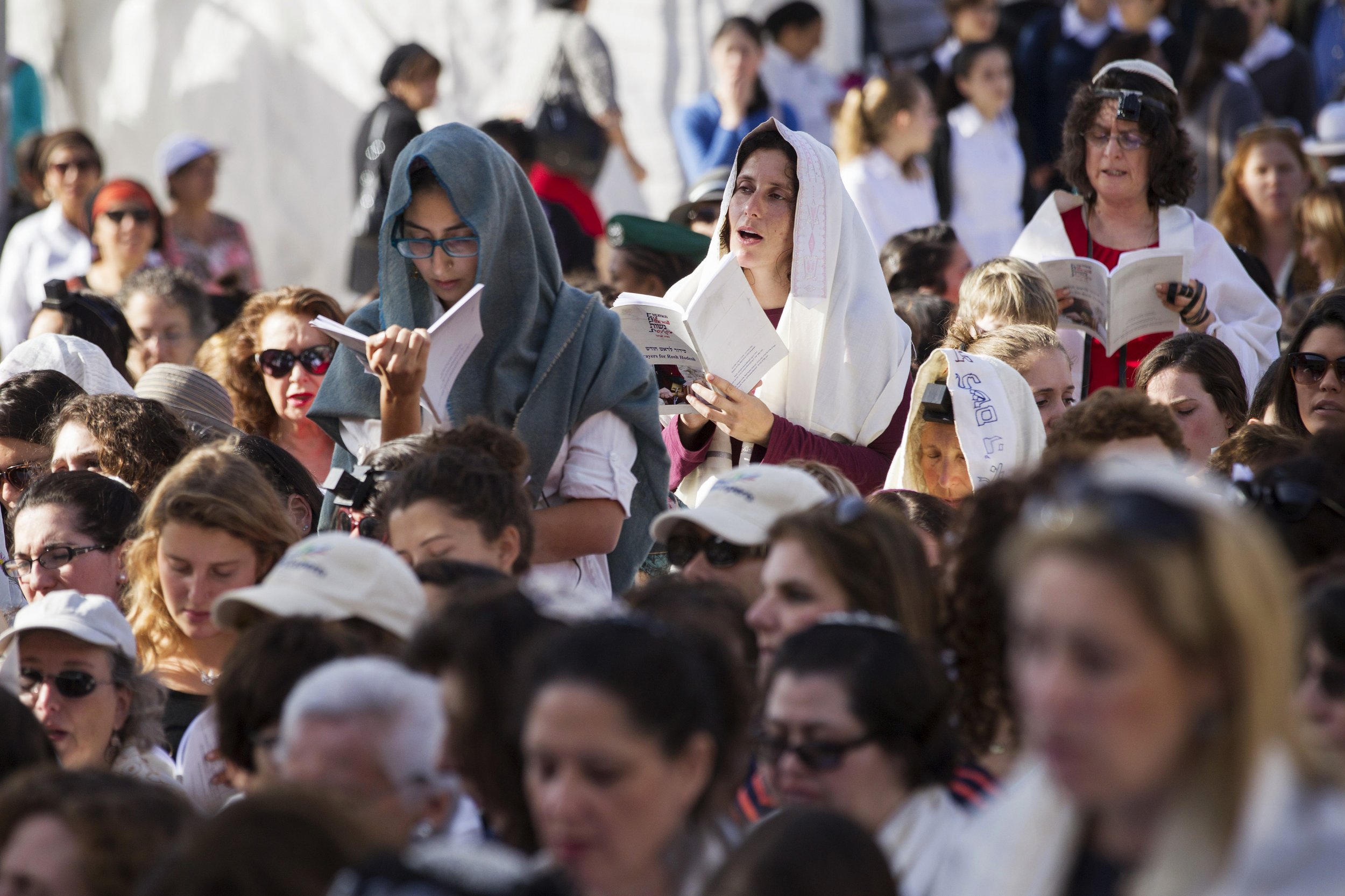 An ultra-Orthodox Israeli lawmaker suggested Wednesday that reformist efforts to allow Jewish men and women to pray together at the revered Western Wall may be responsible for minor earthquakes that struck the region earlier that day.
Yinon Azoulay, a member of Israel's ultra-Orthodox Shas party, castigated Reform Jews and their supporters who have sought to liberalize the strict religious protocols that call for gender segregation for prayer spaces at holy sites in Jerusalem. As the Israeli parliament held a debate on the matter, Azoulay wondered whether the natural phenomenon was a sign from God and questioned the faith of those who could back such legislation.
"Today we heard there was some kind of earthquake, maybe we should do some soul-searching that this earthquake was because someone is trying to touch that which is sacred to us? Hear our pain, they are not Jews," Azoulay said, according to Israeli newspaper Haaretz.
"What do you have to do with the ancient stones of the Kotel?" he asked, using the Hebrew-language name for the wall. He then told Reform Jews to "take the money you invest in the State of Israel and build a Kotel in the U.S."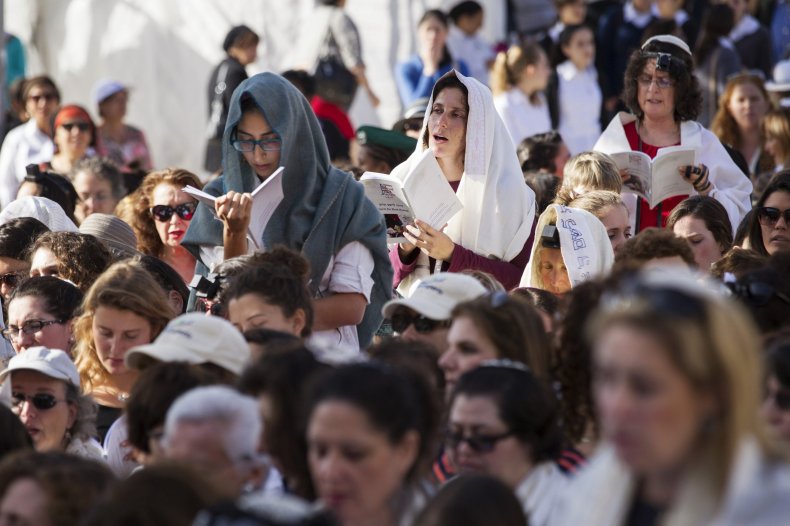 Wednesday's earthquake registered a magnitude of 4.7 on the Richter scale and was centered about 4 miles outside of the Galilean village of Turan in northern Israel, according to the U.S. Geological Survey. Its effects were also felt throughout the Palestinian territories and in neighboring Lebanon, Jordan and Syria. No injuries or major property damage has so far been reported.
The Western Wall, known to Israeli Jews as Kotel and to Muslims as Al-Baraq Wall, is considered the holiest prayer sites in Judaism as Jews are forbidden to pray at the nearby Temple Mount, where only Muslims are allowed to pray. For Muslims, the Western Wall is where prophet Muhammad tied Al-Baraq—a winged creature from Islamic mythology—before ascending to heaven. Like many religious sites in the disputed city of Jerusalem, the Western Wall has been the source of tension.
Related: Iran General Says Israel Behind Climate Change and Is Stealing Clouds
Azoulay's claim was not the first time that a conservative lawmaker has blamed an earthquake on divine retribution. In 2016, Israeli Deputy Minister Ayoub Kara said he was "sure" that a deadly earthquake that struck Italy was brought about by God in response to the country's abstention on a United Nations Educational, Scientific and Cultural Organization vote over a document omitting the Hebrew or Jewish names for the sites known in Judaism as The Temple Mount and in Islam as The Noble Sanctuary.
Shas parliamentarian and former labor and welfare minister Shlomo Benizri blamed a 5.3-magnitude earthquake in Israel on "homosexual activity practiced in the country" in 2008, according to Israel's Ynet News. As recently as January of this year, the Israeli military handed out pamphlets instructing children that "all natural phenomena take place solely if God wills it and at his command," meaning "Even if the data points to a high likelihood of an earthquake, if God doesn't decree it, it won't happen."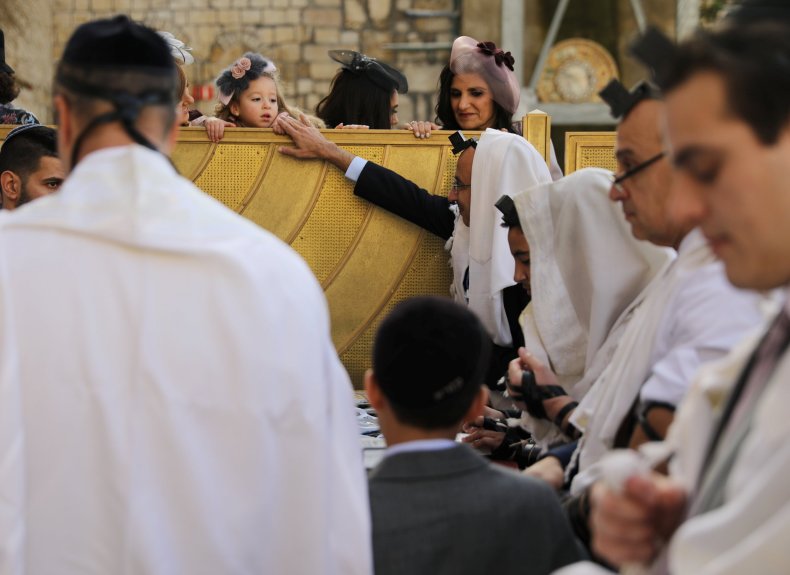 Amotz Agnon, a professor at the Institute of Earth Sciences at the Hebrew University in Jerusalem, offered a scientific explanation in a conversation with U.S. based non-profit The Israel Project.
"We are sitting on a place that has generated earthquakes in the past and they are centered on this belt, which we call a plate boundary or a rift, the Dead Sea Rift," Agnon said, describing the "devastating" destruction it has caused in the past such as the 1927 Jericho earthquake that hit "the center of Israel, Palestine, Jordan and there were a few hundred casualties."
He later added, "We're talking about plate boundaries so we can view it as plates that slide past each other. If you wish you can compare it to a frictional process, that's friction, you know friction makes noises. It's basically similar physics."