Israel Lodges Complaint Over Palestinian Attempt to Raise Flag at UN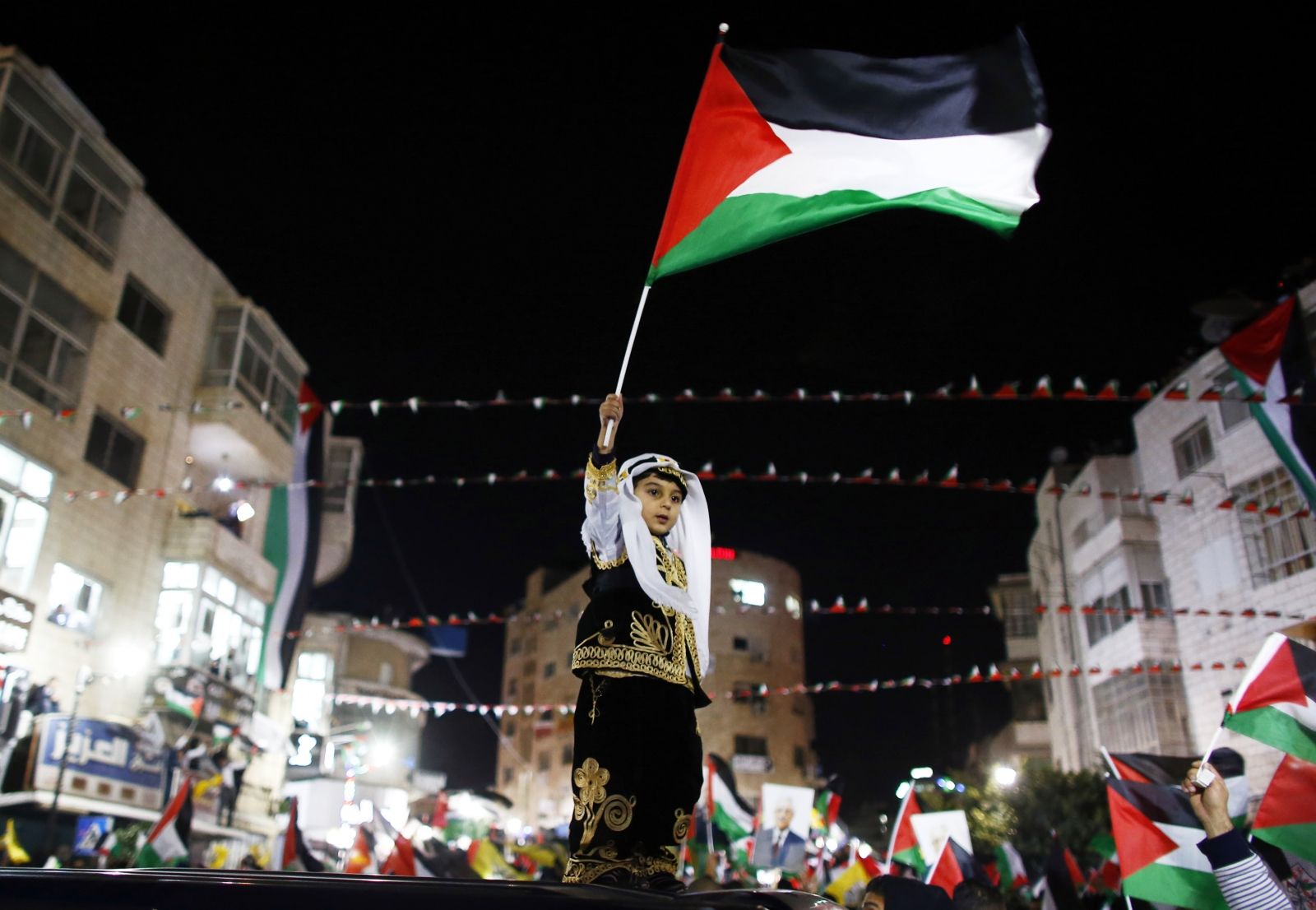 Israel complained to leaders of the United Nations on Tuesday about an attempt by Palestinian leaders to raise the Palestinian flag at the UN headquarters in New York, ahead of a gathering of world leaders at the General Assembly later this month.
Last week, the Palestinian mission to the UN, overseen by the Palestine Liberation Organization (PLO), submitted a draft resolution to the UN General Assembly lobbying for the raising of the Palestinian flag alongside those of the 193 UN member states. The resolution states that the flags of non-member states "shall be raised at the United Nations Headquarters and Offices following the flags of the member states of the United Nations."
The United Nations' policy is to only fly the flags of member states. The Palestinians obtained non-member observer status at the General Assembly in 2012.
Ron Prosor, Israel's ambassador to the UN, lodged a complaint with UN Secretary General Ban Ki-moon and the President of the General Assembly, Sam Kutesa, demanding that they block the controversial move.
Prosor, in a letter to the UN officials, said that the move by the Palestinian mission to the UN was only to "score easy and meaningless points at the UN" and said that such moves were "not the path to statehood, this is not the way for peace.
"For 70 years, the United Nations has raised only the flags of full member states," he wrote, according to the Jerusalem Post. "Even though the Palestinians are attempting to change longstanding protocols and traditions, they have not deemed it appropriate to allow the member states of this organization to debate, discuss or reflect on the consequences and implications of this proposal."
The resolution also called for the Vatican, which also has non-member status, to have its flag raised but the Holy See said last week that it had requested the Palestinian delegation to the UN remove all references to it in the resolution.
While no official date has been set for the vote on the resolution—which has also been sponsored by 21 UN member states, including Egypt, Saudi Arabia and Jordan—the Palestinians hope it will take place on September 10 in time for the high-level summit of world leaders, which begins on September 28. Riyad Mansour, Palestinian ambassador to the UN, told theAssociated Press that he believes there will be an "overwhelming majority" of UN member states that support the resolution
Stephane Dujarric, spokesman for the UN secretary-general, said the move had put the UN in "uncharted territory," confirming that the decision on flag-raising lies with the General Assembly and that the UN would accept whatever the organ of the global body decides.