Israel Loses Out as Debt Ceiling Fight Pits Progressives Against Democratic Leadership
The House passed a bill to avert a potential government shutdown along party lines on Tuesday after progressives successfully demanded that a provision providing funding for Israel's Iron Dome air defense system was removed.
Israeli Foreign Minister Yair Lapid took to Twitter to insist that the removal of Iron Dome funding would be temporary. The move pitted progressives against Democratic leadership, who support providing the military aid to Israel. Although the legislation passed in the House, it could face a roadblock in the Senate, where a large majority of Republicans oppose the bill's suspension of the debt limit. House Majority Leader Steny Hoyer (D-Md.) appealed to Senate Republicans to pass the bill, which would fund federal agencies through December 3.
"I hope Republicans will be consistent and will do as they did before: vote to prevent a default and spare the American people from yet another damaging economic crisis right as we are coming out of a pandemic," Hoyer said, according to The Hill. "This is not a Democratic debt. It's not a Republican debt. It is our debt. It is the debt of the United States of America. We don't welch on our debts. We pay our debts."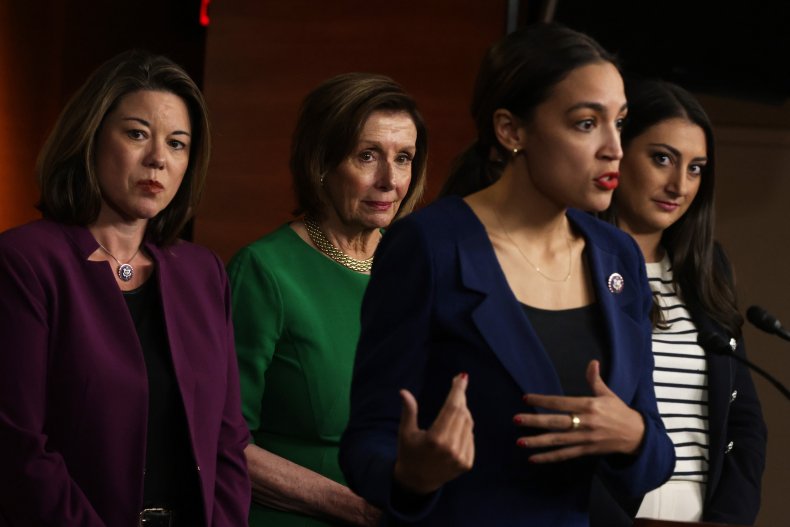 Hoyer promised to bring the Iron Dome funding to a vote as a standalone bill by the end of the week. Lapid, who is also Israel's Alternative Prime Minister, tweeted that he had spoken to Hoyer after the hearing and had received assurances that the removal of the provision had only been a "technical postponement," temporarily appeasing progressives to allow the spending bill to pass.
"I spoke tonight with Steny Hoyer, the majority leader in the House of Representatives regarding American assistance to the Iron Dome system," Lapid tweeted, as translated by Twitter. "The conversation revealed that this was a technical postponement resulting from the debate in Congress over the ceiling of the US budget deficit."
Iron Dome funding was removed from the bill on Tuesday after Rep. Alexandria Ocasio-Cortez (D-N.Y.) and Rep. Betty McCollum (D-Minn.) urged Speaker of the House Nancy Pelosi (D-Calif.) to make the change, according to The Times of Israel. The removal outraged some centrist and conservative Democrats.
"I'm outraged and dismayed that some of my colleagues object to helping Israel defend itself from rocket attacks by Hamas and Hezbollah terrorists," Rep. Stephanie Murphy (D-Fla.) of the Blue Dog Coalition reportedly said. "America must support our ally Israel."
Although progressive Democrats briefly stalled the funding, they may ultimately fail in even interrupting U.S. financial support for the Iron Dome. Most or all House Republicans are likely to join forces with establishment Democrats to vote in favor of the standalone bill.
Newsweek reached out to the office of Ocasio-Cortez for comment.