Israel Makes Plans for Underground Wall to Block ISIS Tunnels From Egypt's Sinai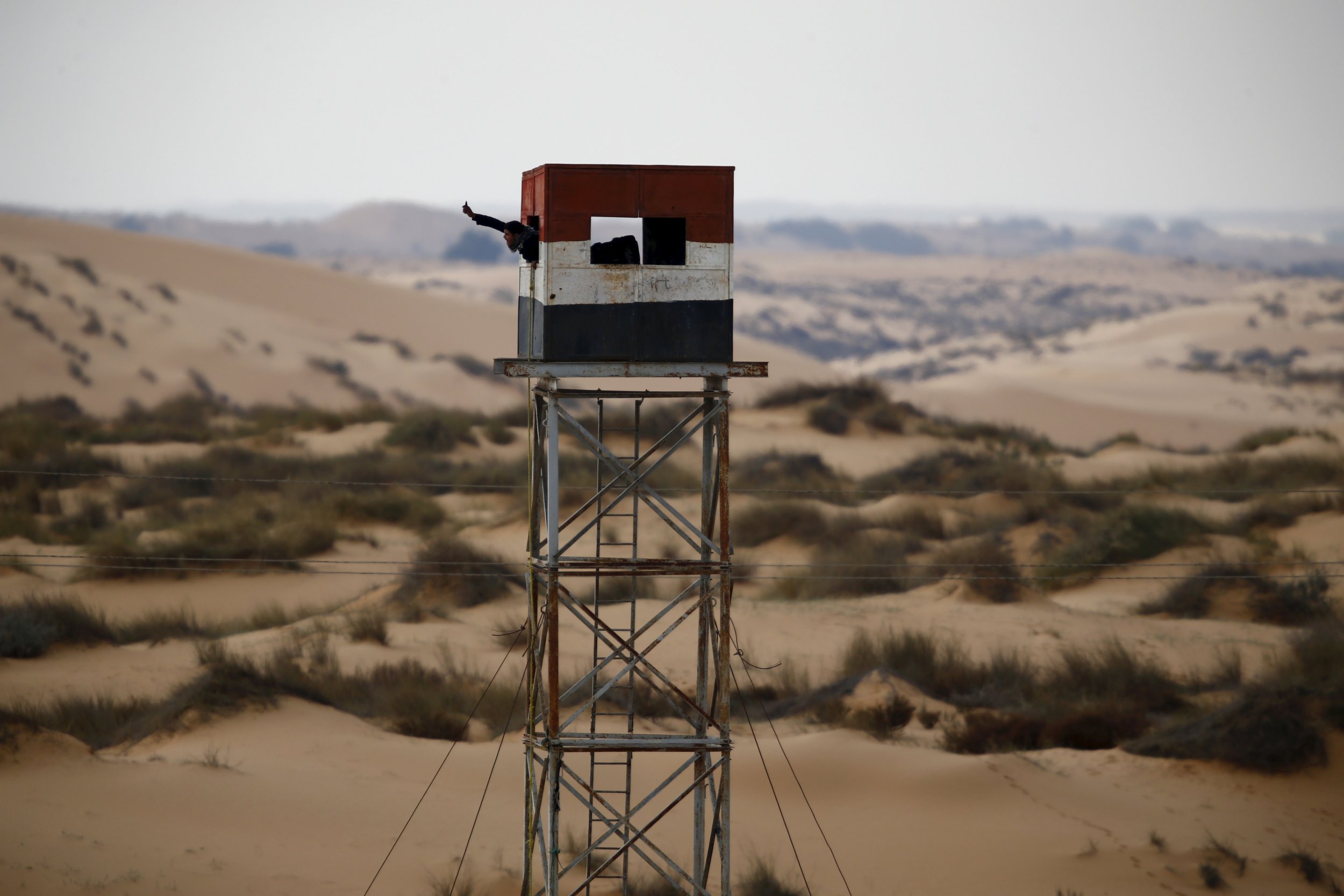 Israel is planning the construction of a large underground wall on its southern border to prevent infiltration by members of the Islamic State militant group (ISIS).
The military already had plans to build a technologically advanced barrier that prevented the use of tunnels by Palestinian militant group Hamas into its territory from the Gaza Strip.
But it is now considering extending the wall to its southern border with the Sinai Peninsula, where ISIS has an affiliate that is waging an insurgency against Egyptian security forces and has fired rockets into Israeli territory.
The barrier would cost an estimated $940 million, according to Israeli news site Ynet, and stretch 1 kilometer in its first phase before reaching a total length of 3 kilometers.
Southern Israeli communities are on constant alert about potential intrusion into their neighborhoods after rocket fire from the Sinai and three wars between Hamas and the Israeli military since 2008.
The security of those communities is the key reason for the plans, according to local leaders.
"The barrier is fundamental for protecting the communities adjacent to the Gaza Strip in terms of the threat of tunnels and penetrations into our territory," Omer Gadi Yarkoni, head of the Eshkol Regional Council, said.
"We reiterate our concern about the increasing threat on the Egyptian border at every opportunity, and therefore this is a necessary and required step that will ensure maximum protection for our residents who are exposed and affected by the war taking place in Egypt," he continued. "The tunnel threat is a strategic one around the Gaza region and around the whole of Israel."
The affiliate, known as Sinai Province, is responsible for the worst aviation attack in modern history, bringing down a Russian jet over the Sinai Peninsula with explosives hidden in a can in October 2015. All 224 people on board died.
While the affiliate usually focuses its attacks on the Egyptian security forces or the country's minority Christian population, Israel has been affected by its proximity to the Sinai insurgency.
In April, ISIS claimed responsibility for rocket fire that landed in a greenhouse in southern Israel but caused no casualties. That same month, Israel closed its border with Egypt and told its residents to leave immediately over fears of an extremist attack against Israelis.
Last year, the group released a video that warned Israel would "pay a high price" soon. The 35-minute video showed an ISIS militant telling Israel that its "account with us has become weighty, and you will soon pay a high price."
The video's narrator continued: "This is only the beginning, and our meeting [will be] in Rome and Beit Al-Maqdis [Jerusalem]. Oh Jews, wait for us. The punishment [we have prepared for you] is severe."