Israel Minister Says Jews Marrying Outside Religion Is 'Like the Holocaust,' Reports Say
Israel's new top education official has reportedly compared intermarriage among Jews in North America to the Holocaust in comments said to have been confirmed by his spokesperson.
Israeli Education Minister Rafi Peretz, who previously served as the military's chief rabbi and was appointed last month to Prime Minister Benjamin Netanyahu's cabinet, said that "assimilation is like the Holocaust" during a July 1 cabinet, a spokesperson Tuesday confirmed to the Associated Press. Citing three unnamed people in the room for last week's meeting, Axios quoted Peretz as saying Jews in the United States marrying outside their religion was "like a second Holocaust."
The meeting reportedly involved a briefing by Jewish People Policy Institute chairman Dennis Ross and a senior official involved in the administrations of former Presidents Barack Obama, George W. Bush and Bill Clinton. The discussion involved the increasing rate of unions between Jews and non-Jews and to Peretz this meant the Jewish people have lost "lost 6 million people" over the past 70 years, according to Axios.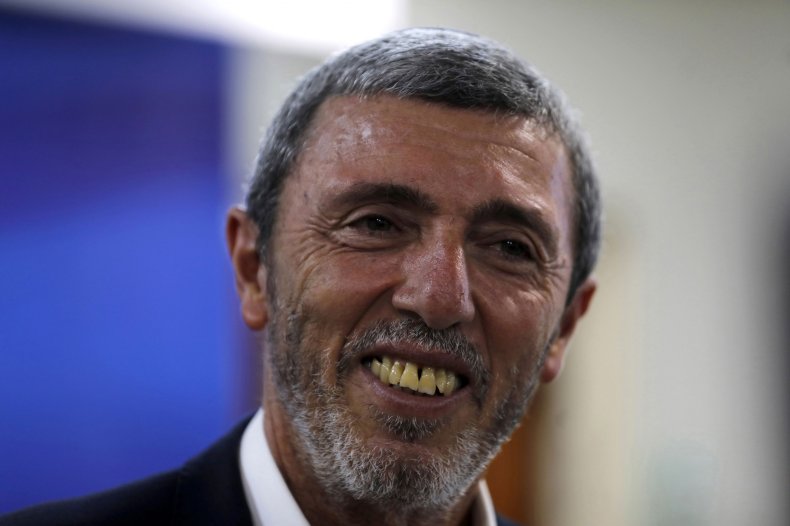 Axios reported that Israeli Energy Minister Yuval Steinitz pushed back, saying, "First we need to stop disregarding and looking down on Jews in America that see themselves as Jews not only religiously but even more culturally and historically." Netanyahu reportedly felt more strongly about U.S. Jews becoming more liberal, noting that their drift from religion was difficult to combat.
Peretz is an Orthodox rabbi who heads the United Right alliance of mostly far-right parties. The hard-line views of this sector of Israeli society often clash with liberal political trends and at times even the more secular right-wing groups like Netanyahu's Likud. The report drew a strong response from the Jewish community, not only in Israel but in the U.S. as well.
"It's inconceivable to use the term 'Holocaust' to describe Jews choosing to marry non-Jews. It trivializes the Shoah," Anti-Defamation League CEO Jonathan Greenblatt tweeted Tuesday, using a Hebrew term associated with the Holocaust. "It alienates so many members of our community. This kind of baseless comparison does little other than inflame and offend."
Despite the close relationship between Netanyahu and President Donald Trump's administration, which has unconditionally recognized Israel's control over the entirety of the contested city of Jerusalem and Syria's occupied Golan Heights, Israel's religious freedoms were the target of some criticism in this year's State Department report on global human rights released last month.
Israeli Foreign Minister Israel Katz was due to meet Secretary of State Mike Pompeo next week in Washington for a ministerial meeting on religious freedoms.