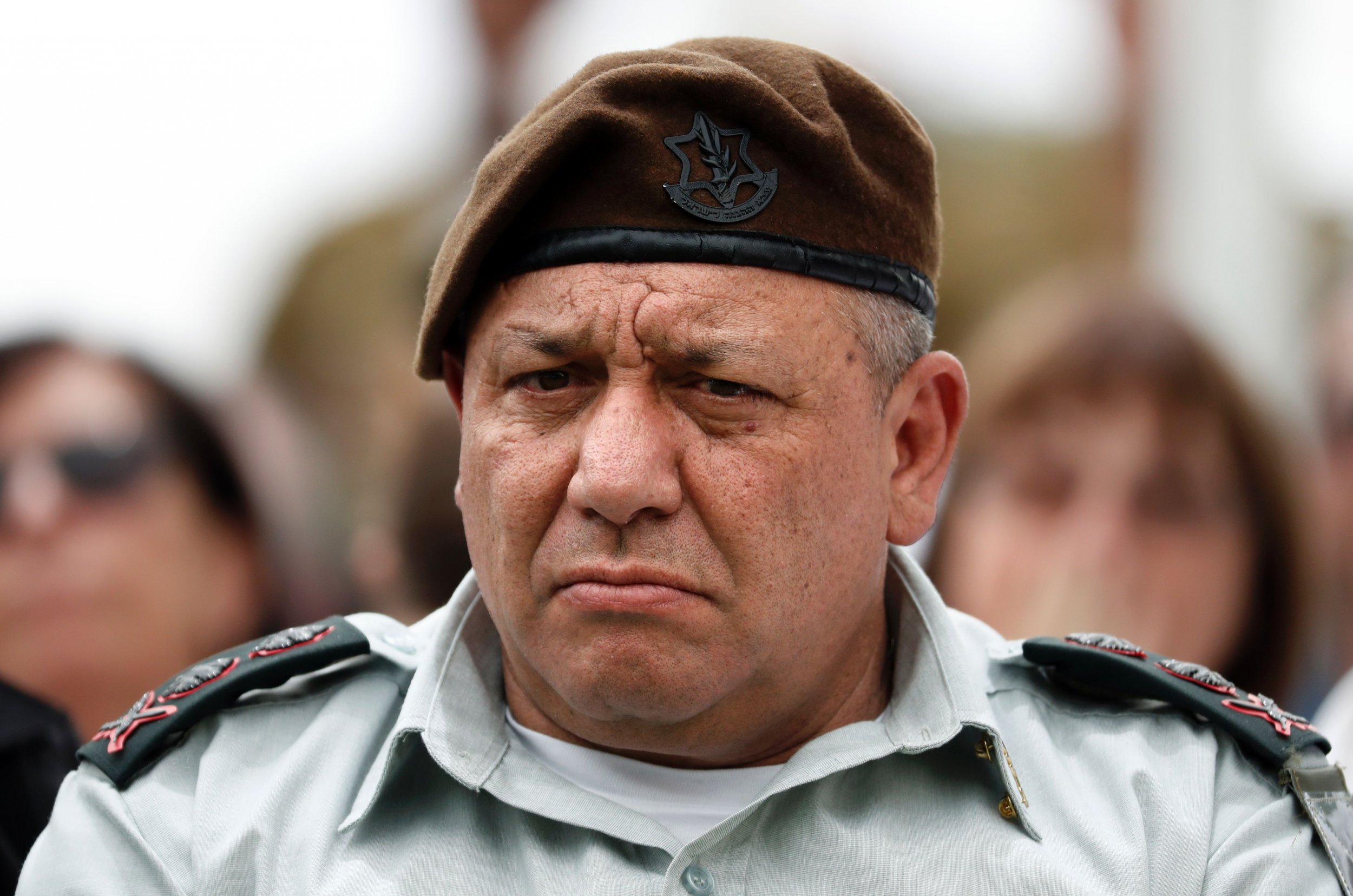 Israel's military and Israeli defense analysts have mocked Iran's first strike on the Islamic State militant group (ISIS) in Syria, arguing that many of the missiles Tehran used in the raid missed their targets.
Iran's Revolutionary Guard said it fired as many as seven missiles at an ISIS compound in Deir Ezzor while Iranian media cited sources who said that the strikes killed 360 militants on Sunday.
It marked the first time Tehran has fired into Syria from Iranian territory, using bases in Kermanshah and Kurdistan.
The strikes were retaliation for the ISIS-claimed suicide bomb and gun attacks in Tehran on the country's parliament and shrine of the founder of the Islamic Republic Ayatollah Khomenei that left 18 dead on June 7.
But Israeli military chief Gadi Eisenkot said Tehran was lying about the strike: "Their achievement was less than what was reported in the media. The strike manifested something, but it was far from a direct hit or what they have said," Eisenkot told the Herzliya policy conference on Tuesday.
He said Iran was attempting to "get more accurate rockets" in its "push for hegemony" in the Middle East—but it was not there yet.
At least three of the seven ballistic missiles did not reach their intended targets, Israeli sources said in the Hebrew-language media, The Times of Israel reported.
Read more: America "created ISIS," says Iran's Supreme Leader
"If the Iranians were trying to show their capabilities and to signal to Israel and to the Americans that these missiles are operational, the result was rather different," analyst for Israel's Channel 2 broadcaster Ehud Yaari said. It was "a flop," he added, "a failure."
ISIS has not acknowledged the strikes and Syrian activists said at least two of the rockets caused no casualties.
It is likely that the strike was not only intended to hit ISIS but to send a message to Iran's adversaries, particularly the U.S., whose air force is operating in Syria in support of a Kurdish-Arab alliance besieging the eastern city of Raqqa, and Saudi Arabia.
"The Saudis and Americans are especially receivers of this message," Gen. Ramazan Sharif of Iran's Revolutionary Guard told state television. "Obviously and clearly, some reactionary countries of the region, especially Saudi Arabia, had announced that they are trying to bring insecurity into Iran."
Iran is supporting the regime of Syrian President Bashar al-Assad with ground forces and advisors in coordination with Russia. After the Iranian military pointed to the strike as a wider warning in the region, Israeli Prime Minister Benjamin Netanyahu hit back on Monday. "I have one message for Iran: Don't threaten Israel."