Israel: New Zealand Activists Who Urged Lorde to Boycott Concert Owe Thousands of Dollars To Fans for Hurting Their Artistic Well-being
Two women from New Zealand have dismissed a court verdict ordering them to pay compensation for urging the pop star Lorde not to perform in Israel.
Justine Sachs and Nadia Abu-Shanab were ordered by an Israeli judge to pay $11,700 ($NZ18,000) damages for their letter to Kiwi singer Lorde pleading with her to cancel a concert scheduled for Tel Aviv.
The pair's open letter came at the peak of a social media campaign for to a cultural boycott of Israel over its policies towards Palestinians, and contributed to Lorde cancelling the show. The cancellation was hailed as a major victory for the Palestinian-led Boycott, Divestment and Sanctions (BDS) movement.
Israeli teenagers Shoshana Steinbach, Ayelet Wertzel and Ahuva Frogel, who bought tickets to the show, brought the suit under Israel's as yet untested "Boycott Law", claiming their "artistic welfare" has suffered, as had the image of their country. The Boycott Law, enacted in 2010, holds supporters of boycotts against Israel liable for compensation suits.
Judge Mirit Fohrer enacted what is believed to be the first effective use of the law, The Jerusalem Post reported.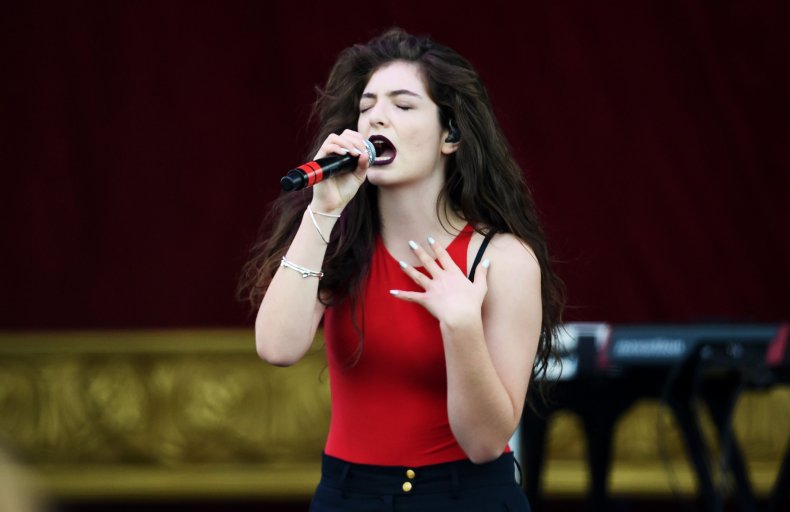 Sachs and Nadia Abu-Shanab wrote in the New Zealand publicationThe Spinoff they would not pay the fine and their conviction was "as upside-down as it gets, but sadly also a reflection of the arrogance of the Israeli state."
The duo anounced they will instead raise funds for The Gaza Mental Health Foundation, setting the $11,000 figure as their initial target sum.
"Our advice from New Zealand legal experts has been clear: Israel has no right to police the political opinions of people across the world. They also continue to believe that this is a stunt of which the sole intention is to intimidate Israel's critics," their statement said.
Nitsana Darshan-Leitner, president of the Shurat HaDin NGO, who filed the suit, called the ruling "precedent-setting".
"This decision makes it clear that anyone who calls for a boycott against the state of Israel could find themselves liable for damages and need to pay compensation to those hurt by the boycott call, if they're in Israel or outside it," Darshan-Leitner told The Jerusalem Post.
"We will enforce this ruling in New Zealand and go after their bank accounts until it has been fully realised."
A spokesperson for the New Zealand ministry of foreign affairs New Zealand courts would have to decide if the claim for damages was enforceable, the The Guardian reported.
The case sparked much comment in New Zealand media, broadly sympathetic Sachs and Abu-Shanab.
Radio New Zealand's Eva Corlett tweeted: "Paying that money would legitimise Israel's tactics to shut down dissent." Socialist group ISO Aotearoa tweeted: "Court intimidation will not silence these comrades and we all need to be ready to back them."