Israel Offers Arch Enemy Iran Aid After Earthquake Kills Hundreds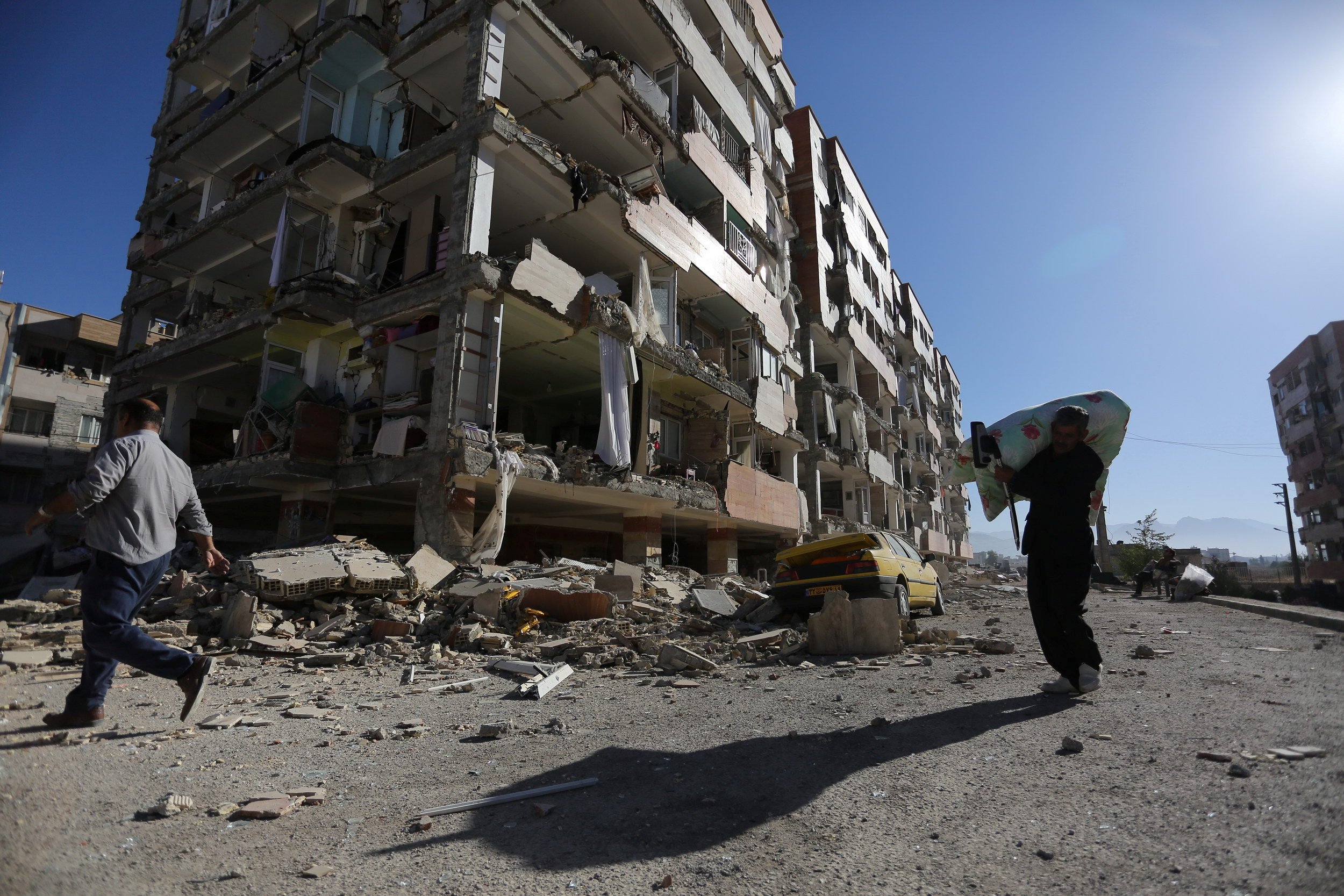 Israeli Prime Minister Benjamin Netanyahu says Israel has offered aid to the victims of the earthquake that left hundreds of people dead in Iran.
Netanyahu made the offer in a video conference with the Jewish Federations of North America, arguing that while the governments of Israel and Iran have no diplomatic relations, Israel was still willing to give help the Iranian people.
The earthquake, which struck near the Iranian-Iraqi border, killed more than 400 people, injured hundreds and left thousands without homes.
Netanyahu said the offer was made through the International Committee of the Red Cross and Israeli media reported that Iran promptly turned it down. The Red Cross told Newsweek that it would provide more information about the offer as soon as possible.
"I saw these heartbreaking images of men and women and children buried under the rubble," Netanyahu said.
"A few hours ago, I directed that we offer the Red Cross medical assistance for the Iraqi and Iranian victims of this disaster."
Neither Iran and Iraq recognize Israel's right to exist.
He continued: "I've said many times that we have no quarrel with the people of Iran. Our quarrel is only with the tyrannical regime that holds them hostage and threatens our destruction. But our humanity is greater than their hatred."
Iran's conservative elite regularly threatens Israel with destruction and Israeli leaders have long warned about Tehran's ambitions to develop a nuclear weapon.
A landmark nuclear agreement signed with world powers in July 2015 saw crippling sanctions on the Iranian economy lifted in return for a pulling back of its nuclear programme.
Israel has still railed against the deal, arguing that it hands the Iranian regime hundreds of millions of dollars back in frozen assets it can use to fund proxy groups in the Middle East.
Iran backs Lebanese Shiite militant group Hezbollah, which fought a one-month war with Israel in 2006, and Palestinian militant group Hamas, which has fought three wars with the country since 2008.
It is also supporting the regime of Syrian President Bashar al-Assad, whose forces have conducted border attacks near the Israeli-controlled territory of the Golan Heights, which Israel wrestled from Damascus in the 1967 Six-Day War. The majority of the international community does not recognize Israel's claim to the territory.