Israel Opposition Leader: We Must Be Ready To Accept American Jews Fleeing Anti-Semitism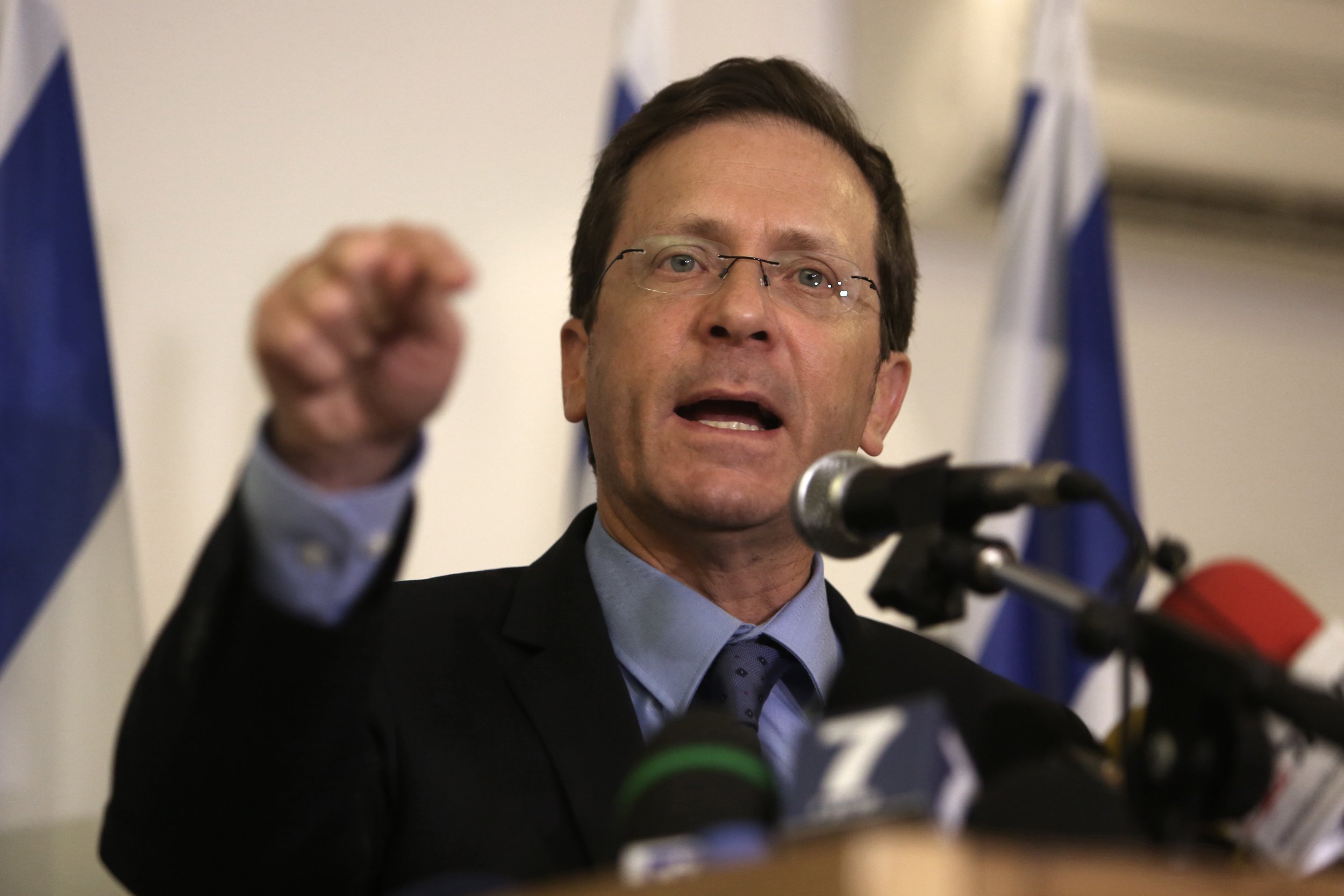 Israel's opposition leader Isaac Herzog delivered a startling message to the Trump administration on Monday: Israel must prepare to accept American Jews fleeing the country amid a new wave of anti-Semitism.
The leader of the Zionist Union Party—the main challenger to Israeli Prime Minister Benjamin Netanyahu's right-wing Likud faction and far-right coalition—was reacting to a rise of anti-Semitic incidents in the U.S., including the desecration of tombstones at a Jewish cemetery in Philadelphia and multiple bomb threats at Jewish centers and schools across the country.
"I call on the government to urgently prepare and draw up a national emergency plan for the possibility of waves of immigration of our Jewish brothers to Israel," Herzog said at a meeting of his party on Monday, Israeli newspaper Haaretz reported .
He stopped short of censuring the Trump administration, which Jewish groups have criticized for its slow reaction to condemn the rising threat. Herzog instead said he was "convinced that the American government would do everything it can to harshly and aggressively eradicate this phenomenon."
Read more: Jewish centers report increase of hoax bomb threats
Netanyahu's coalition has also decided against criticizing Trump's administration, instead declaring that "the Philadelphia Jewish cemetery desecration is shocking and a source of worry. Evil and hatred must be stopped. Now."
The threat to Jewish institutions continued on Monday, with community centers and schools in at least 12 U.S. states reporting bomb threats , according to the JCC Association of North America. While all believed to be hoaxes, such threats raise fears among the Jewish community that there will be an anti-Semitic revival. The FBI is investigating the threats.
The JCC, in a statement released last week, said it was reviewing its security arrangements in light of the spate of threats. "We will not be cowed by threats intended to disrupt people's lives or the vital role Jewish community centres play as gathering places, schools, camps, and fitness and recreation," it read.
Trump, who last week condemned anti-Semitism as "horrible" and said that he would fight "bigotry, intolerance and hatred," did not comment for the entirety of January, in which 48 Jewish centers in 26 states faced bomb threats.
His daughter Ivanka, who converted to Judaism and is married to Orthodox Jew Jared Kushner, tweeted condemnation of the threats before her father, writing that "America is a nation built on the principle of religious tolerance. We must protect our houses of worship and religious centers."