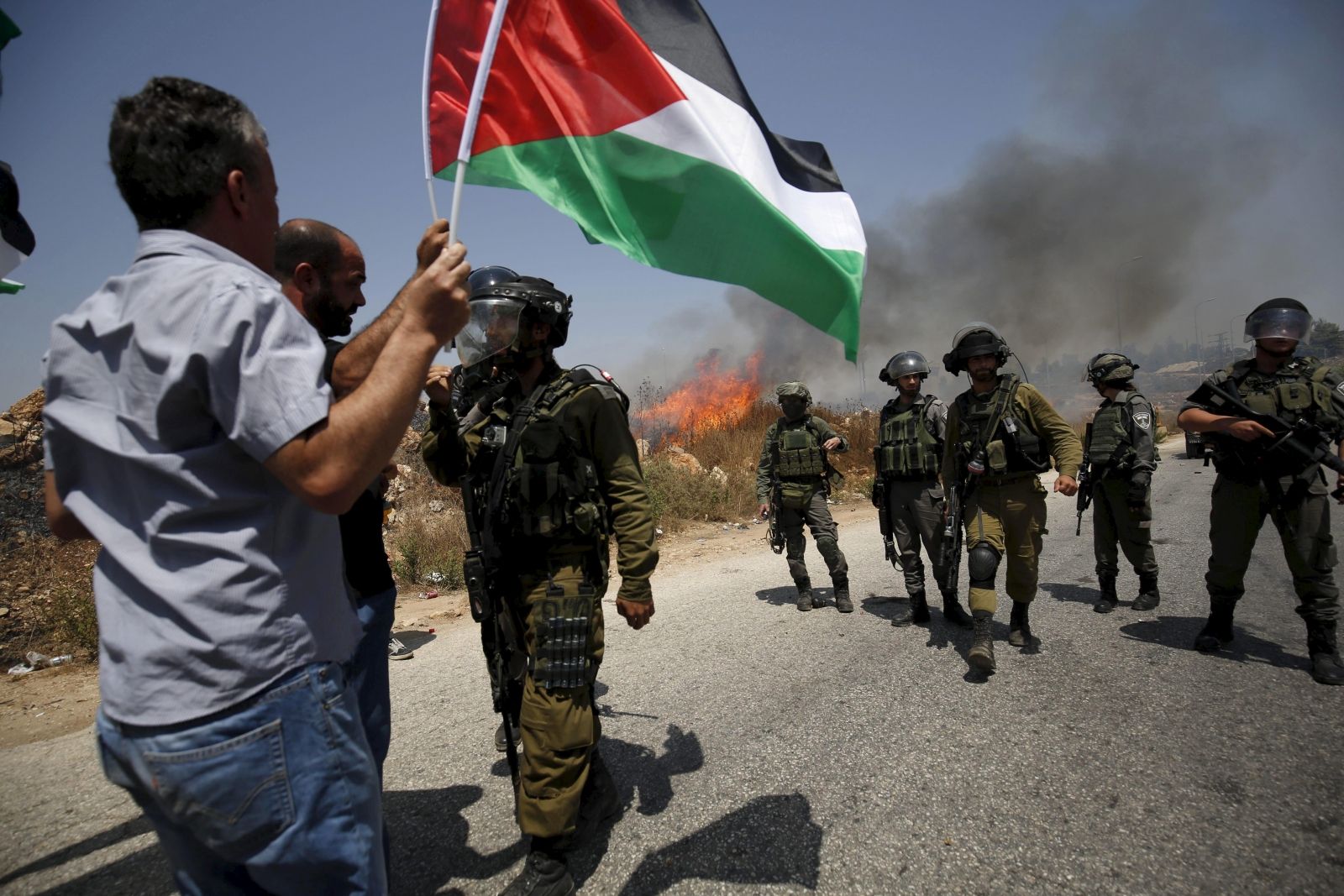 The Israel Defence Forces (IDF) has tightened its rules of engagement for soldiers based in the West Bank in a move one analyst says could embolden would-be Palestinian attackers.
IDF soldiers have been instructed not to shoot at Palestinian suspects unless they pose an immediate threat to life in an updated directive issued by Major General Roni Numa, who is in charge of IDF Central Command, according to Israeli newspaper Haaretz.
The directive comes amid a period of particularly heightened tensions between Israelis and Palestinians following an arson attack which killed a Palestinian baby in the West Bank village of Duma at the end of July. The baby's father died on Saturday after suffering severe burns in the attack, suspected to have been carried out by Jewish extremists. Just a day after the arson, IDF soldiers shot and killed a 17-year-old Palestinian, Laith al-Kaldi, whom they accused of throwing firebombs at a guard post. Last week, three Israeli soldiers were wounded in a hit-and-run attack in the Shiloh settlement in the West Bank, while a Palestinian was shot and killed by IDF forces on Sunday after stabbing an Israeli man at a gas station north of Jerusalem.
According to Haaretz, the new directive clarifies existing IDF rules on opening fire against Palestinians. The rules stipulate that soldiers can only shoot when their lives are threatenedso if an attacker throws a firebomb at soldiers before running away, for example, the soldiers can only shoot in the air, as the attacker no longer poses a threat to forces. An IDF spokesman told Haaretz that they did not comment on specifics of rules of engagement but confirmed that "in light of a situation assessment, a [directive] was issued refining how forces should confront threats that do not pose a concrete and immediate [of] threat danger to life."
The Jerusalem Post elaborated that soldiers are no longer allowed to shoot at suspect's lower extremities during an arrest, but rather should fire in the air. The Post also reported that a number of IDF soldiers had gone online to complain about the new instructions, with one soldier reportedly saying that they had "no doubt that this will only increase the number of terrorist attacks [once Palestinians] see that we are not shooting."
Asaf Day, an Israeli security analyst with Tel Aviv-based consultancy Max Security, says he believes the directive is a direct result of the Duma attack. Day has recorded 221 incidents of violenceincluding scuffles with security forces, the throwing of rocks and Molotov cocktails, and other low-level provocationsin the two weeks since the Duma arson on July 31. In comparison, Day recorded less than 200 attacks over the whole of July. The IDF are "trying to reduce tensions with the local population in the West Bank," Day says. "Every time there is a protest and someone gets killed, it increases the number of security incidents."
However, Day believes that the change in rules could in fact result in more violence. He cites a spate of attacks coinciding with the Muslim holy month of Ramadan, when the IDF and Israeli police loosened travel restrictions to allow Muslims to cross from the West Bank and Gaza to visit the al-Aqsa mosque in Jerusalem, as an example of Palestinian activists taking advantage of perceived weaknesses in the Israeli security apparatus. "I think [these measures] will encourage Palestinians to carry out more attacks and I think it has been proven in the past."