Israel Outlaws Hebron Governor After Visit to Family Home of 13-Year-Old Girl's Killer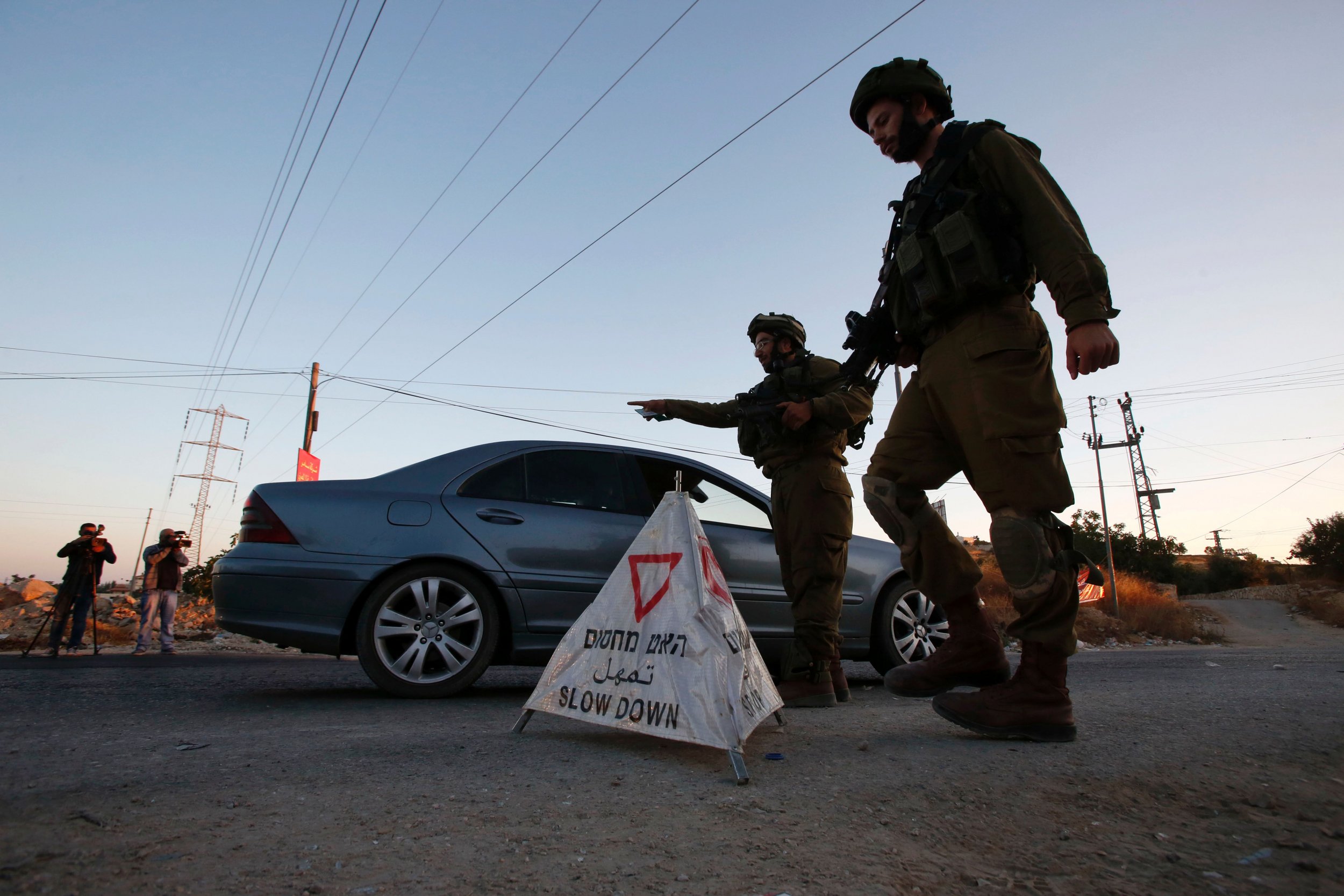 Israel barred the governor of the West Bank city of Hebron on Sunday after he met with the family of the Palestinian who killed a 13-year-old Israeli girl in her home last week.
Hebron Governor Kamal Humeid was pictured meeting with the family of Mohammed Nasser Tarayra, 19, after he killed Hallel Yaffa Ariel as she slept in her bed in the settlement of Kiryat Arba, near Hebron.
The Israeli Defense Ministry said that Humeid would be prohibited from traveling into Israeli territory and that he had his "privileges" revoked. Humeid, in a Facebook post, said that he did not have any "business in Israel" so this would not affect him.
The body that oversees Israeli policy in the West Bank and Gaza, COGAT, made the decision to ban him from Israel.
"We were hoping that the Palestinian leadership would issue a pacifying and restrained statement, but unfortunately it does the opposite," said COGAT in a statement. "Israel won't agree to aid supporters of terrorism, and therefore COGAT decided to revoke all the benefits pertaining to the governor of Hebron and bans his entry into Israel."
Sources close to Humeid told Israeli newspaper Haaretz that such visits are customary in Palestinian society and do not indicate a show of support for the act of violence by the attacker.
Hebron serves as the epicenter for the recent wave of violence by Palestinians against Israelis in the West Bank. It is a city where Palestinian militant group Hamas garners notable support and where thousands of Israeli soldiers protect hundreds of Jewish settlers living among a population of hundreds of thousands of Palestinians.
The Israeli military's occupation of Hebron has seen the closure of Shuhada Street, the main thoroughfare and business center for Palestinians in the city, and checkpoints in the center of the city severely restricting the movement of Palestinians.
Following the murder of Ariel, Israeli Prime Minister Benjamin Netanyahu announced Sunday that Israeli forces had implemented a series of measures, "including aggressive ones which had not been used in the past." These included the lockdown of the entire district of Hebron, where 700,000 people reside.
This means that Palestinians who hold the requisite work permits to enter Israel will not be allowed to do so, except for instances of humanitarian and medical concern. Israeli military spokesman Peter Lerner said that the decision was taken because almost 80 percent of the recent attacks on Israelis have emanated from Hebron or its surrounding areas.
Since October 2015, shooting, stabbing and car-ramming attacks by Palestinians have killed 33 Israelis and two U.S. nationals. Israeli forces have killed at least 199 Palestinians, more than half of which Israel said were attackers. Israel holds incitement on social media and from the Palestinian leadership responsible while the Palestinians cite the ongoing Israeli military occupation of East Jerusalem and the West Bank and settlement building in both territories.