Why Now Is the Time for Israel to Transform Ties With the Arab World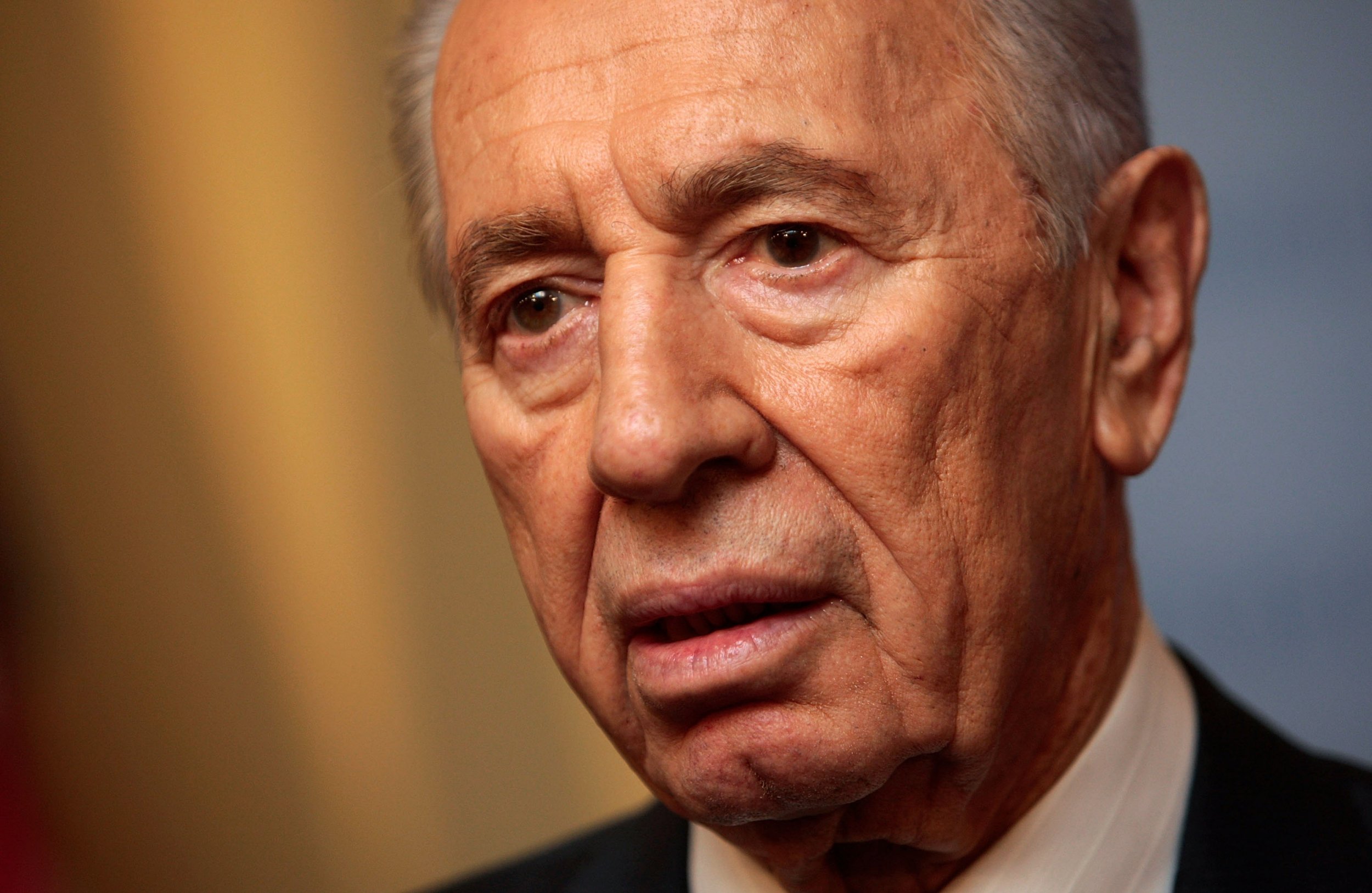 Could Shimon Peres's vision of a "New Middle East"—a region of cooperation with peace between Israel and the Arab world—finally have a hope of becoming reality? Looking at the deep malaise in attempts to end the Israeli-Palestinian conflict, and the chaos that has engulfed Arab states, it may seem further away than ever. But those same challenges are leading an increasing number of Israelis and Arabs to believe that transformative change in Arab-Israel relations may be possible, and it is an opportunity that Britain and other third parties should promote.
When Peres published "The New Middle East" in the heady months after signing the Oslo Accords with the Palestine Liberation Organization (PLO) in 1993, it was a bold statement. He envisioned a Middle East as a community of nations modelled on the European Union. He proposed a free trade area, with Israel's future secured through fruitful political and economic relations with the Arab world, a cornerstone of which would be a resolution of the Palestinian issue. It was a vision inseparable from its time, following the end of the Cold War, when neoliberalism, globalization and democratization were widely believed to represent, in Francis Fukuyama's phrase, the 'end of history.'
Peres did not resist being branded an optimist and a dreamer—he used these words about himself. Yet his ideas were more rooted in an understanding of reality than that suggests. Peres understood that radical Islam was a major threat to any attempts to democratize Arab societies, and that "economic and social development are the criteria for successful democratization."
He understood too that a necessary condition for Arab-Israeli peace was that the Arab world should know it could never destroy Israel—a reality he helped create through his pivotal role developing Israel's military and nuclear capabilities in the state's early years.
Nonetheless, Peres's blueprint was not how things worked out. The Oslo process collapsed in bitter acrimony, and the rounds of violence that followed helped deepen the wedge between Israel and the Arab world. "The New Middle East" came to be lampooned by political opponents in Israel as a symbol of the "delusions" of the left.
Yet while peace was not generated from the inside out, as Peres had hoped, there is a new hope that it could come now from the outside in. As set out in detail in a new BICOM Strategic Report, Israel and key Arab states—especially Egypt, Jordan, Saudi Arabia and the UAE—are being driven closer together because their strategic concerns increasingly overlap.
In particular, threats to those states are posed by radical Islamist forces pushing their influence into areas where state control is weak or has collapsed. The challenge comes both from an emboldened Iran and its allies, especially Hezbollah, and from the expanding threat of Sunni jihadism, symbolized by ISIS. These developments are coupled with shared concerns about declining U.S. commitment to assert itself in the region. Meanwhile, opportunities for cooperation are increasing in economic, security, technological and even diplomatic fields.
The recent willingness of senior ex-Saudi officials to appear publicly with Israeli officials is a modest but concrete sign of shifting attitudes and priorities. It is an indicator of the increasing Saudi interest in establishing a more cohesive regional bloc to counter Iran. In this context, the unresolved Palestinian issue is a liability for Arab states, allowing Iran to project its influence through Palestinian proxies and discredit Arab leaders.
For sure, a key proposition of Peres in 1993 that "without progress in solving the Palestinian problem, we will not resolve the Arab-Israeli conflict," remains true today. For Israel to unlock the potential to transform its relations with the Arab world, it will have to make a much clearer commitment to the creation of a Palestinian state.
Yet while Saudi representatives make clear that normalization of relations cannot happen without substantive progress on the Palestinian issue, there is reportedly a new willingness to pursue diplomacy with Israel in parallel to steps towards Israeli-Palestinian peace.
This is highly significant since, while renewed bilateral Israeli-Palestinians talks would be unlikely to yield success on their own, the involvement of Arab states would bring new tools to the problem. Arab states can provide additional incentives for Israel to make concessions—including cooperation on stabilizing the Palestinian arena and steps towards normalization with Israel—while also providing political cover for the Palestinians when it comes to difficult compromises on their side.
Third parties, including Britain, the U.S. and other European governments, should present a united front in support of efforts to promote a regional peace process, including those of Egyptian President Abdel Fattah al-Sisi. They should incentivize both Israel and Sunni Arab states to take steps that would unlock the potential of this moment, and avoid measures that could undermine this approach.
As Bill Clinton said at last week's funeral, Peres was a dreamer but he was not naïve. He was a leader who worked to harness his vision to hard political realities and processes to bring it to fruition. It is the responsibility of those who admired his leadership, his vision and his passion for peace, to follow his example, and seize this emerging opportunity.
Dr. Toby Greene is a senior research associate at the pro-Israel advocacy organization BICOM and an Israel Institute post-doctoral fellow in the Leonard Davis Institute for International Relations at the Hebrew University in Jerusalem.