Clock Ticking as Israel and Hamas Push for Ceasefire Deal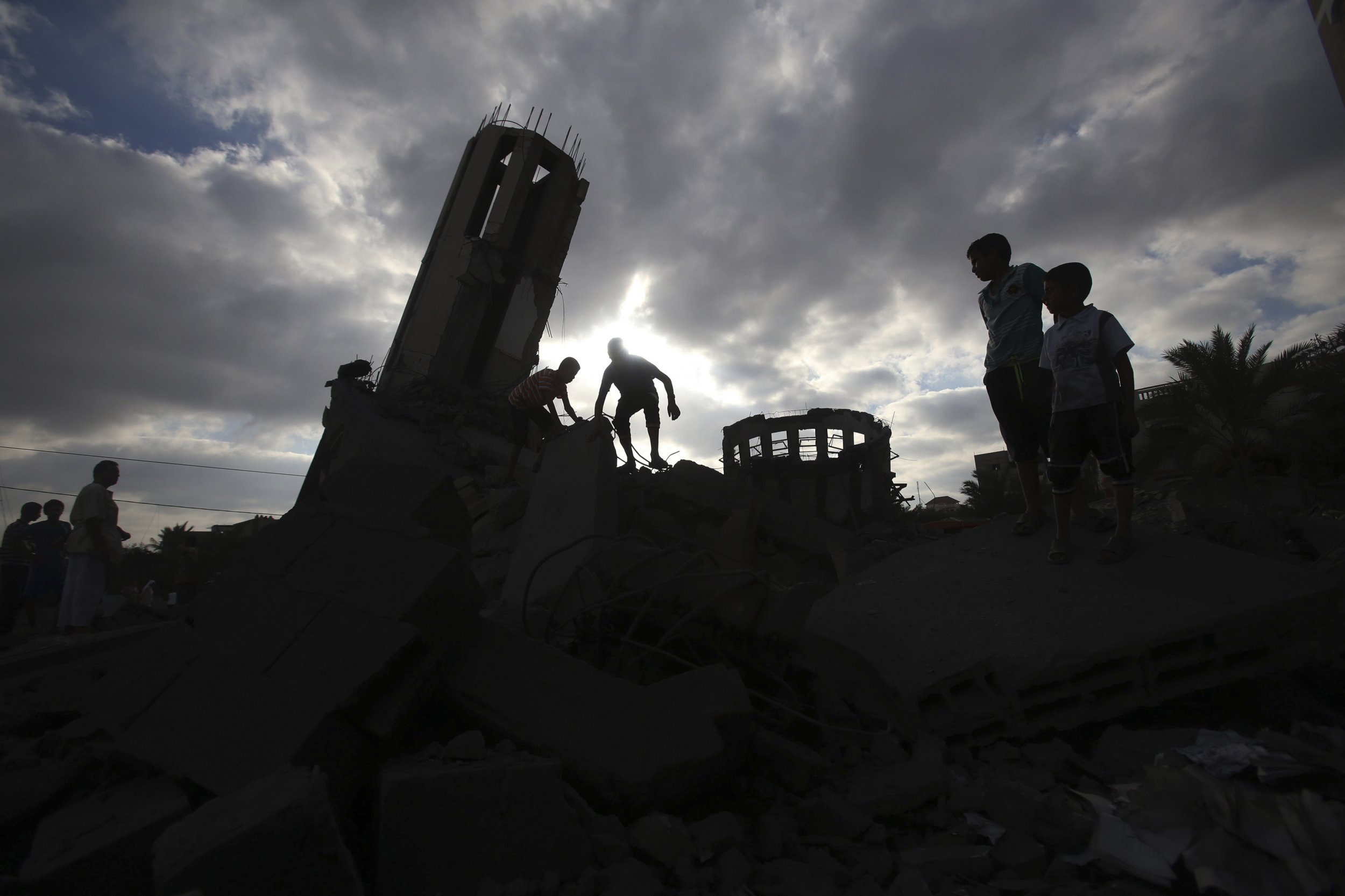 The threat of renewed war in Gaza loomed on Wednesday as the clock ticked toward the end of a three-day ceasefire without a sign of a breakthrough in indirect talks in Cairo between Israel and the Palestinians.
Israeli negotiators returned to Egypt after overnighting in Israel, with the truce in the month-old hostilities that have killed 1,945 Palestinians in the Gaza Strip and 67 on the Israeli side due to expire at 2100 GMT (5 p.m. EDT).
Hamas, which dominates Gaza, and its allies seek a lifting of Israeli and Egyptian blockades of the coastal enclave. Israel and Egypt harbour deep security concerns about the Islamist group, complicating any deal on easing border restrictions.
Israeli and Palestinian negotiators were tightlipped on Wednesday on whether any agreement on a long-term end to hostilities was near. A Palestinian embassy source said the talks were continuing and Palestinian delegates would hold more meetings with Egyptian mediators.
The two sides are not meeting face-to-face. Israel regards Hamas, which has advocated its destruction, as a terrorist organisation that cannot be a direct negotiating partner.
On Tuesday, Moussa Abu Marzouk, Hamas's leader in Cairo, described the negotiations as "difficult". An Israeli official, who declined to be identified, said no progress had been made.
Hamas also wants the opening of a seaport for Gaza, a project Israel says should be dealt with only in any future talks on a permanent peace agreement with the Palestinians.
Israel has resisted removing the economically stifling blockade on Gaza and suspects Hamas will restock with weapons from abroad if access to the coastal territory is relaxed. Neighbouring Egypt also treats Hamas as a security threat.
Defence Minister Moshe Yaalon, speaking on Tuesday, told Israel's armed forces to prepare for a possible resumption of fighting. A previous 72-hour ceasefire last week expired without a longer-term deal and Palestinian rocket attacks and Israeli air strikes resumed, although at lower intensity.
"It could be that shooting will erupt again and we will again be firing at them," Yaalon said.
Since Israel launched its military campaign on July 8 to quell cross-border rocket fire from Gaza into the Jewish state, most of the Palestinian dead have been civilians, hospital officials in the small, densely populated enclave say.
Israel has lost 64 soldiers and three civilians. Many of the Palestinian rocket salvoes have been intercepted by the Iron Dome anti-missile system or fallen on open ground, but have disrupted life for tens of thousands of Israelis.
The heavy losses among civilians and the destruction of thousands of homes in Gaza, where the United Nationssaid 425,000 of 1.8 million population have been displaced by the war, have stoked international alarm.
Israel pulled ground forces out of Gaza last week after it said the army had completed its main mission of destroying more than 30 tunnels dug by militants for cross-border ambushes. It now wants guarantees Hamas will not use any reconstruction supplies sent into the enclave to rebuild the tunnels.
A Palestinian official said the Palestinian delegation had agreed that reconstruction in Gaza should be carried out by a unity government of technocrats set up in June by Hamas and the more secular Fatah party of Western-backed Palestinian President Mahmoud Abbas, who governs in areas of the West Bank not occupied by Israel.