Israeli Prime Minister Netanyahu Rushed to Hospital for Fever and Coughing
Israeli Prime Minister Benjamin Netanyahu was reportedly rushed to the hospital on Tuesday after his fever symptoms worsened.
The Israeli leader was suffering from "high fever and coughs" due to complications from strep throat, according to Israeli daily Haaretz, which cited Netanyahu's doctor. The Jerusalem Post, which identified the physician as Dr. Tzvi Berkowitz, said Netanyahu did not complete a period of rest, leading him to be rushed to Hadassah Medical Center in Jerusalem.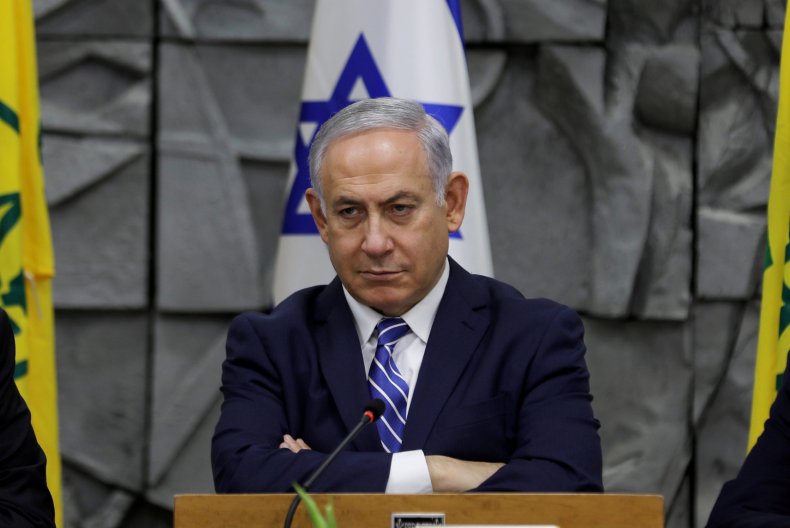 While Netanyahu has enjoyed a strong political relationship with President Donald Trump, who appeared to largely agree with the conservative Israeli leader's views on the Israeli-Palestinian conflict, he has experienced unrest at home as Palestinians protest Trump's decision to move the U.S. embassy to Jerusalem and Israeli authorities came to a "unanimous agreement" last month that Netanyahu should be indicted on charges of bribery and receiving illicit gifts.
Earlier on Tuesday, six former heads of Israel's intelligence agency Mossad delivered remarks deeply critical of Netanyahu in a front-page interview with Israeli newspaper Yedioth Ahronoth.
"We have children and grandchildren and great-grandchildren here, and I want them to live in a healthy country - and the country is sick," Zvi Zamir, Mossad director from 1968 to 1974, said, according to Reuters.
"We are in a critical medical state. It could be that the country had symptoms when Netanyahu took over, but he has brought it to the grave condition of a malignant disease," he added.