Israel to Push Ahead With Settlement Building After Donald Trump Victory: Senior Minister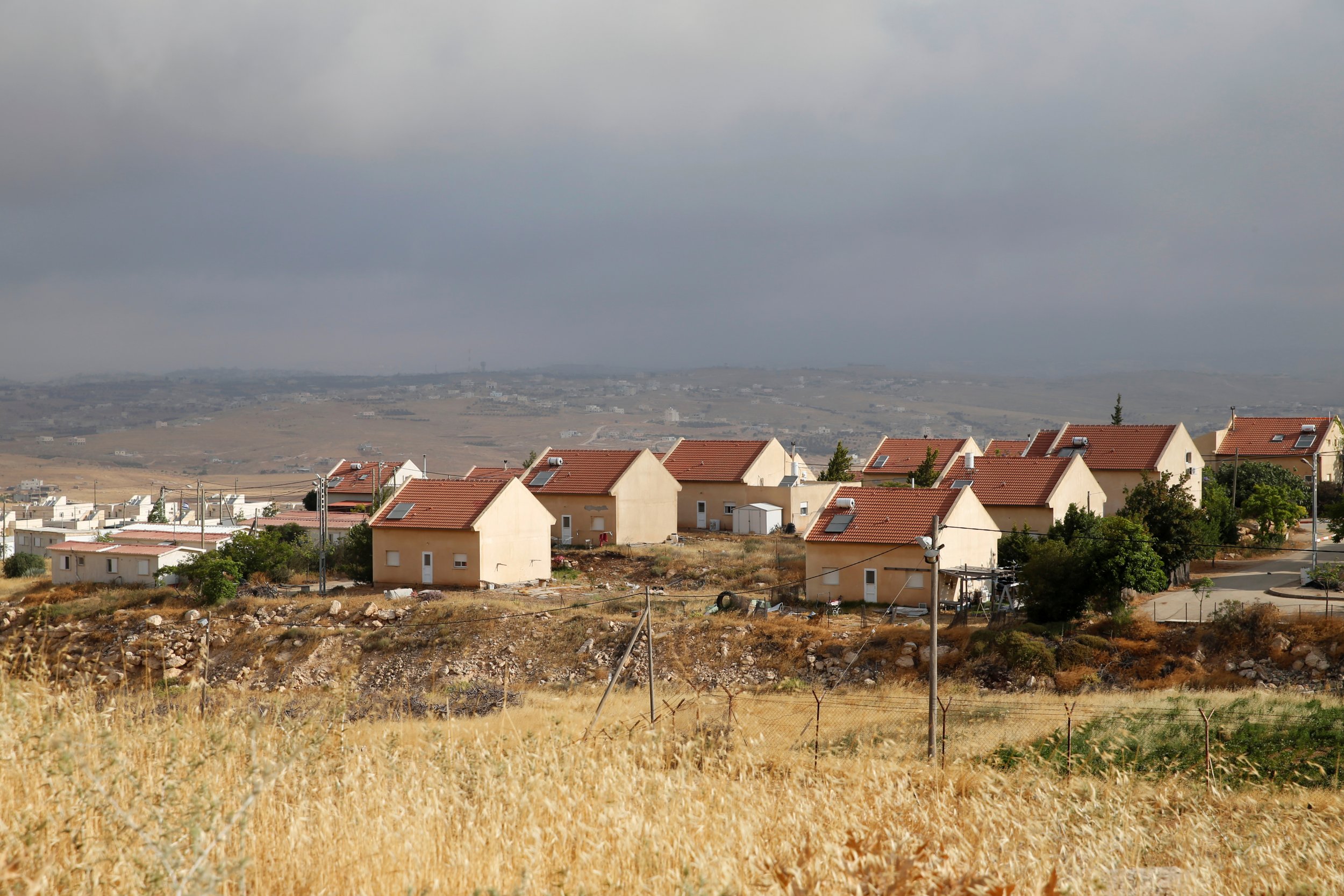 Israel should begin a new wave of settlement construction in the West Bank after the victory of U.S. President-elect Donald Trump, a senior Israeli cabinet minister said Thursday.
Ofir Akunis, Israel's science minister and member of Israeli Prime Minister Benjamin Netanyahu's Likud Party, suggested that the arrival of Trump at the White House would signal less criticism of Israel's settlement enterprise in the territory that Palestinians have earmarked for a future state.
"We need to think how we move forward now when the administration in Washington, the Trump administration and his advisers, are saying that there is no place for a Palestinian state," he told Israel's Army Radio.
Akunis's comments come after Trump and his advisers signaled they will break a decades-long policy trend in Washington that has seen numerous U.S. administrations oppose Israeli settlement building in the territory it captured in the 1967 Six-Day War.
Jason Greenblatt, co-chairman of Trump's Israeli Advisory Committee, said Trump did not view settlements as an obstacle to peace between the Israelis and the Palestinians, although Palestinian President Mahmoud Abbas has long said the withdrawal of settlers from the territory is a condition for any peace agreement.
"It is certainly not Mr Trump's view that settlement activities should be condemned and that it is an obstacle for peace, because it is not an obstacle for peace," he told Army Radio.
Greenblatt is one of the contenders to become Trump's U.S. ambassador to Israel or his top Middle East envoy. His fellow co-chair of Trump's advisory committee David Friedman, also a top contender for the roles, said that Trump would follow through on his campaign pledge to move the U.S. embassy in Israel from Tel Aviv to Jerusalem. It is a move that would likely anger the Palestinians.
"It was a campaign promise and there is every intention to keep it," David Friedman told The Jerusalem Post Wednesday. "We are going to see a very different relationship between America and Israel in a positive way."
Almost 400,000 Israelis live in Jewish settlements in the West Bank, outposts that much of the international community considers to be illegal under international law. The Israeli government considers the West Bank to be an extension of the Israeli state, referring to the territory by the biblical names Judea and Samaria.
Trump has previously said that Israel should continue building settlements in the West Bank because of Palestinian rocket fire at Israeli territory from the Gaza Strip. His position would mark a significant departure from the critical stance of Barack Obama in his two terms in the Oval Office.
Obama's relationship with his Israeli counterpart Netanyahu reached a low over Obama's opposition to Israeli settlement activity in the West Bank, as well as a slew of other geopolitical issues, such as the Iranian nuclear deal.
But Trump's team have said that the U.S.-Israeli friendship is now "going to grow like never before." Such comments have buoyed Israeli lawmakers and officials, who have called for Trump to move fast on his policy pledges and expressed hope that his election is the end of a Palestinian state.