Israel Readies Nuclear Reactors for a Hezbollah or Iranian Missile Strike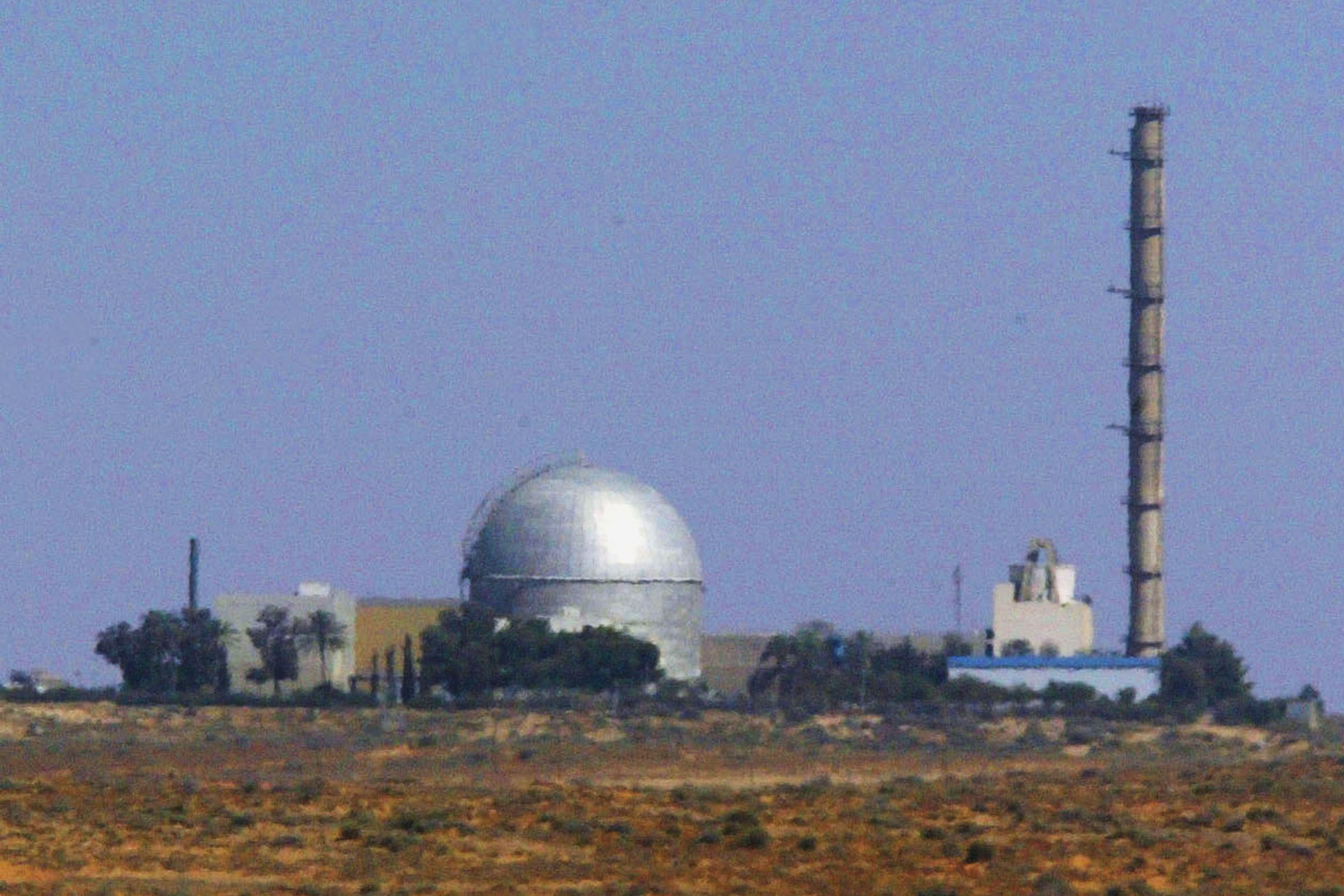 Israel says it has had to beef up protection for two of its nuclear reactors, as they are missile targets for Iran and Hezbollah.
The Israel Atomic Energy Commission (IAEC) said that the Dimona and Nahal Sorek reactors are the preferred targets for any attack by Iran or Hezbollah. Although it said it was unlikely to endanger Israelis, such an attack would be a huge propaganda coup for Tehran or Hezbollah, Haaretz reported.
Field simulations and exercises have been carried out recently where facilities were evacuated. There were also drills dealing with the aftermath of an attack, such as how to stop radioactive material from spreading, the paper added.
Israeli nuclear scientists discussed last month studies detailing what would happen if a missile struck one of the reactors.
Research last year published in the Journal of Nuclear Engineering and Radiation Science, found that a Scud missile landing within 115 feet of the reactor could damage its protective dome and cause a leak of radioactive gas, as well as disrupt its cooling systems.
Last year, Hezbollah leader Hassan Nasrallah said his group would target Israel's Dimona nuclear reactor, which he described as "antiquated" and said "doesn't require major force to hit."
Israel's military believes Hezbollah has between 100,000 and 120,000 short- and medium-range missiles and rockets, as well as several hundred long-range missiles, i24 News reported.
The Israeli government said it would not close the 54-year-old Dimona facility—thought to be the oldest operational nuclear facility in the world—and that it would run for at least two more decades, the Times of Israel reported.
On a trip to Europe last month, Israeli Prime Minister Benjamin Netanyahu warned that Tehran would soon use its uranium enrichment program to destroy Israel.
Last week, Major General Yahya Rahim Safavi, the top military adviser to Iranian supreme leader Ayatollah Ali Khamenei, warned that its armed forces were prepared to handle military action by Israel and their allies.
The comments came after the head of Iran's atomic agency said it would again work to build advanced centrifuges to enrich uranium in case the Joint Comprehensive Plan of Action, also known as the Iran nuclear deal, falls apart.
Israel has reportedly already invested more than $2 billion in preparation for a possible attack on Iran should that country appear to restart efforts to develop a nuclear weapon, breakingdefense.com reported.