Israel Fails to Charge Suspects in 95 Percent of Reported Attacks Against Palestinians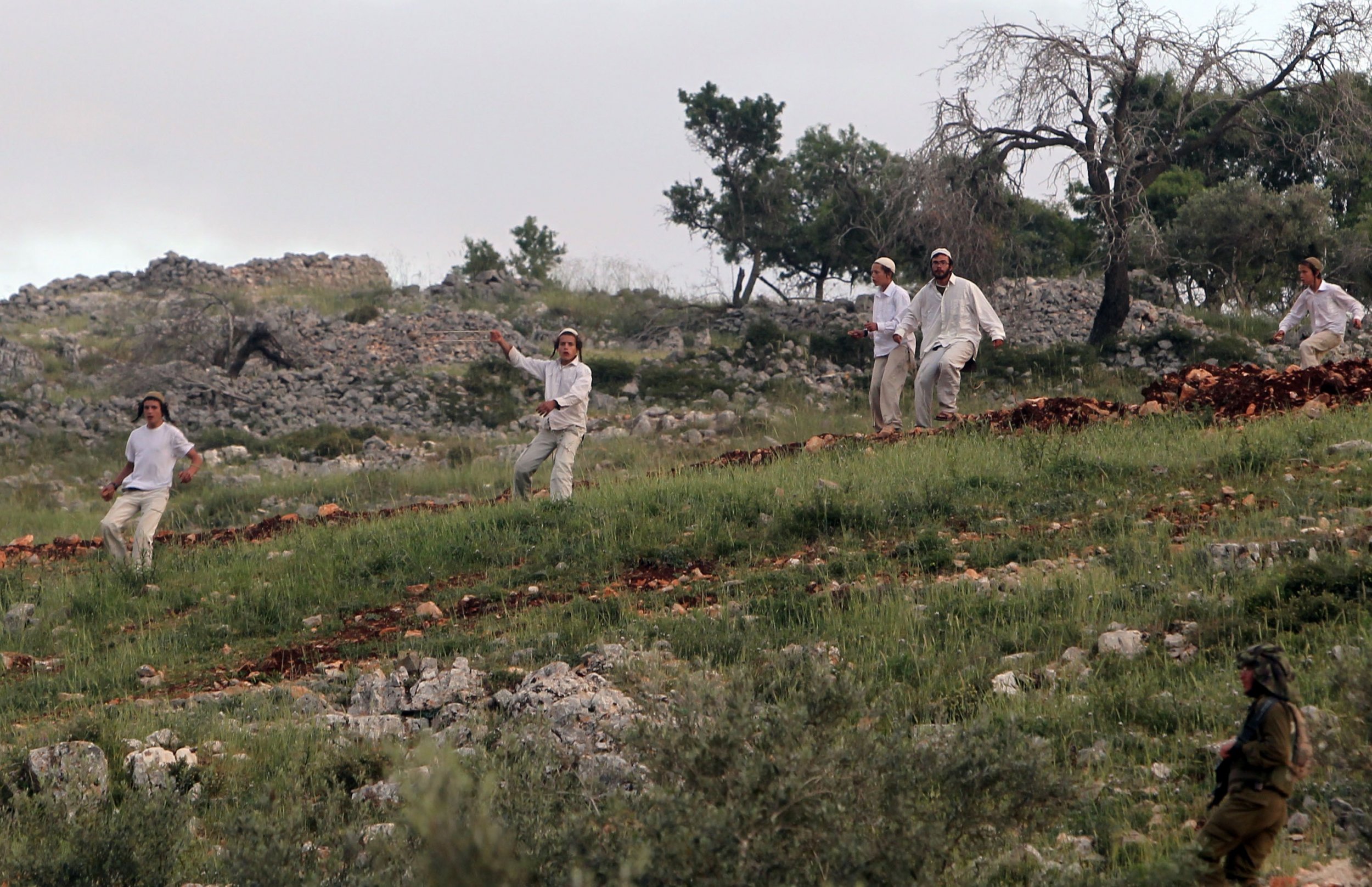 More than 95 percent of reported attacks by Israelis against Palestinians bring no charges, new figures show, highlighting how Israeli Jewish suspects are less likely to be indicted if the victim is Palestinian.
According to 2015 police figures released in a request by Israeli left-wing NGO Yesh Din, which provides Palestinians with legal assistance, authorities opened 280 cases in connection with ideologically motivated crimes by Israeli settlers in the West Bank.
Of these, 89 dealt specifically with Israeli civilian violence against Palestinians, with only four of these leading to indictments, representing 4.5 percent of cases opened.
Israeli police spokesman Micky Rosenfeld said the figures released by Yesh Din were "inaccurate and misleading as far as we are concerned," without elaborating. Yesh Din was not immediately available for comment.
Israeli NGOs such as B'Tselem say that Israel operates a dual justice system in the West Bank, governing Palestinians under military law, while treating Israelis under its civilian law. But Rosenfeld says West Bank Palestinians choose not to engage with the Israeli police.
"A complaint can be made by Palestinians to Israeli police, the issue being that a lot of Palestinians decide not to file any complaints whatsoever on any subjects to the Israeli national [police]," he says.
Read more: Inspired by Gandhi, a Palestinian resists Israeli settlements
In comparison, the other 191 cases opened about Israeli civilian crimes in the West Bank resulted in police bringing charges in 55 cases, or 29 percent of the cases. Such crimes included trespassing, infractions against Israeli security forces and public disturbances, Haaretz reported.
Since 2013, Yesh Din has recorded 289 cases opened of Israeli civilian violence against Palestinians but only 20 resulted in a prosecution—just eight percent of all cases—while police have closed 225 files altogether. The NGO says the police had opened a unit to better deal with the handling of West Bank crimes, but it has been ineffective as indictments have remained the same.
NGOs say the reason for low levels of indictments is that, when the victim is Palestinian, the state does not thoroughly pursue its investigations and is largely unwilling to convict Israeli suspects. And the problem is getting worse, according to the new figures.
Between 2005 and 2014, Yesh Din looked at 1,000 Palestinian complaints of Israeli violence in the West Bank, in a report published in May 2015.
It showed that 91 percent of cases were closed without indictment, four percent lower than 2015's rate of prosecution, a year that included the Jewish settler firebombing of the Dawabsha family home in the West Bank, an attack that killed 18-month old Ali Dawabsha, as well as his mother and father.