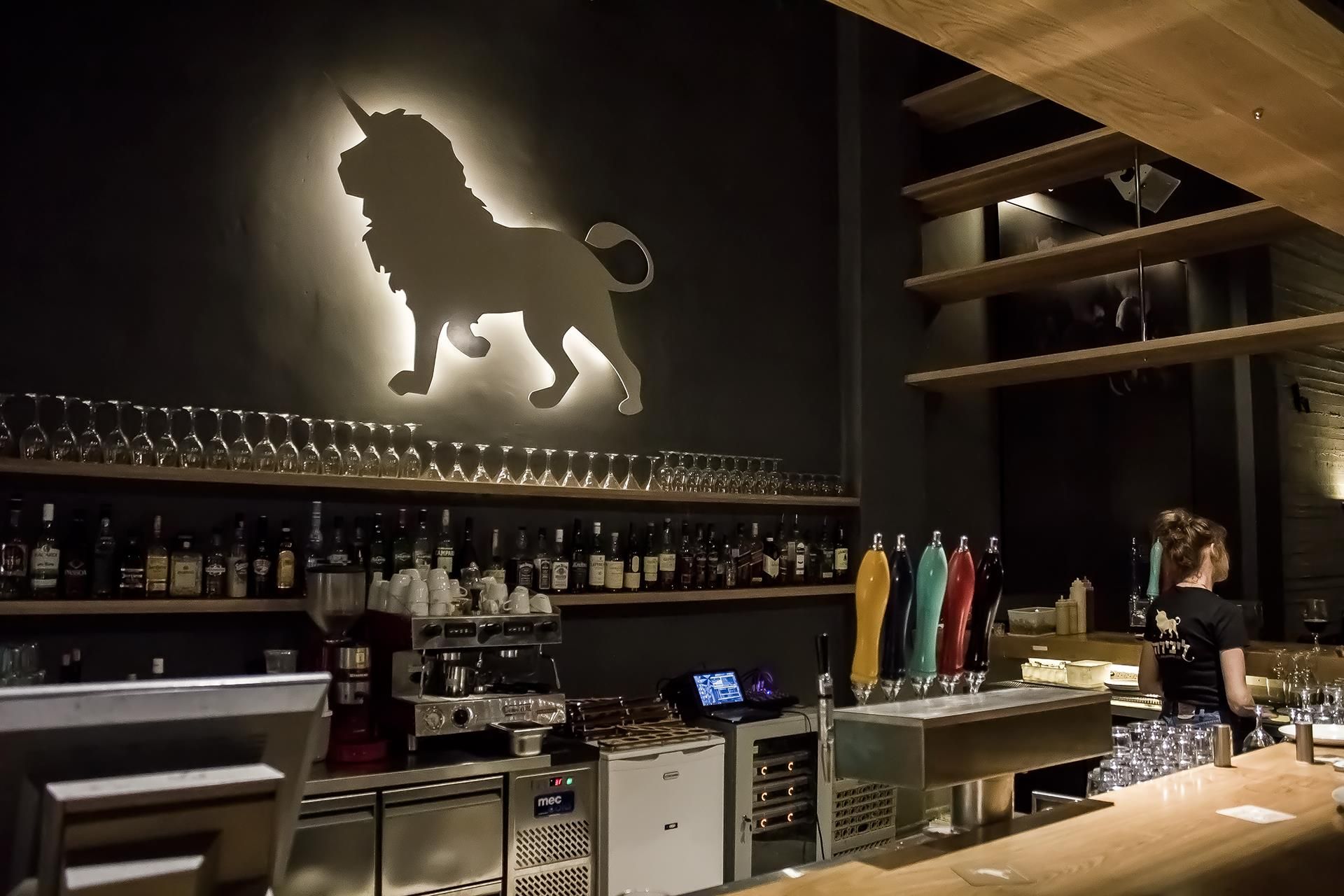 In the downtown area of the coastal Israeli city of Haifa, a few steps from the Mediterranean, sits the Libira Brewpub. Taking its lead from Europe's rising number of craft beer establishments, the non-kosher gastropub is one of the most popular drinking spots in the city. Founded in 2007 by Jewish expats—Erik Salarov, a 44-year-old from Tajikistan, and Leonid Lipkin, a 56-year-old from Ukraine—it attracts customers from their twenties into their nineties.
The craft beer trend may be gaining ground in the Middle East, but in a region dogged by stark political, religious and ethnic divisions, this brewery has fallen foul of some Israelis.
In December last year, Libira became the target of an online hate campaign which threatened to drive away customers. The reason: It served the product of a Palestinian, West Bank-based brewery.
Salarov and Lipkin had started offering Shepherd's, the second Palestinian craft beer ever made, sold in bottles emblazoned with a herdsman standing underneath a star of Bethlehem. Birzeit Brewery produces it in a predominantly Christian town six miles north of Ramallah, the de-facto administrative capital of the Palestinian Authority government. Libira took on three types of the beer: an amber ale, a pilsner lager and a special edition Christmas ale.
When word spread that Libira was serving Palestinian beer in Haifa—a city where the majority Jewish population lives side-by-side with a large Arab contingent—nationalist Israelis began to bombard the brewery's Facebook page. Where five-star ratings once stood, there was now a flood of vitriolic one-star reviews seeking to drag down Libira's reputation. "Shame on you!" one reviewer wrote. "Go live in Gaza!" said another.
Some commenters called for Jewish Israelis to boycott the 200-seat brewery. Some said they would return once the brewery stopped stocking the Palestinian beer. Others went further, claiming that Salarov and Lipkin were selling a "beer made from Jewish blood." The pair were branded "traitors," an accusation the Israeli far-right often levels at Israelis who seek coexistence with Arabs.
What connected all the reviewers, in Salarov's mind, was that none of them had frequented his bar.
"For the people who come to us and rate us, for our food, for our beers, I don't care if it will be a one-star rating—it is a real rating," he says. "If there was a bad service, OK! But it's not about the service, it's not about the place, it's not about the brewery.
"It's politics, it's racism."
The negative reviewers reveal the fractious nature of Israeli society. Almost 20 percent of the country's population is Arab Palestinian, and the majority face greater discrimination and poorer living standards than their Jewish counterparts. With the wave of violence that flared up between Palestinians and Israelis in October 2015 still in recent memory, and one of Israel's most pro-settler governments in power, tensions between Israel's Jews and Arabs remain high.
Many West Bank Palestinians, including officials, have called for a boycott of Israeli goods in protest at what they argue is Israel's military occupation. Israel says the boycott is driven by anti-Semitism. In turn, more extreme sections of Israeli society oppose coexistence with Arab Palestinians.
Salarov laments the fact that the sale of a Palestinian beer is enough to rile some of his countrymen. "They don't want to live together with Arabs. We will never get peace with the Palestinians if we speak differently," he says. "It's a pity, it's really sad."
Read more: Israeli hummus restaurant wants to bus Arabs and Jews together for dinner
He points out that the beer is made by Christian Palestinians who face discrimination from both Jewish Israelis and Muslim Palestinians, and their decision to host the Palestinian product was made with a love of beer in mind, without any political considerations.
"It's a really good beer," Salarov says. "It was Christmas ale, which we don't have in our breweries in Israel," he says. "The only breweries that brew a Christmas ale was from the brewery in Ramallah, so we were so happy to host it. No politics at all. Just beer."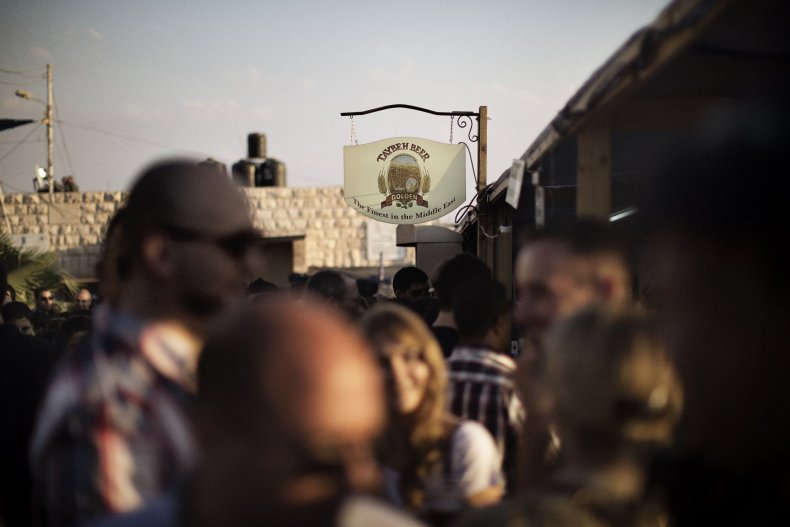 However, after the Hebrew-language press—in particular the Israeli newspaper Haaretz—reported Libira's situation, the bar received a counter-wave of five-star ratings on Facebook.
"A couple of days ago, a group of students came to our place, they drank our beer and all rated us as five stars. It was their opposition to those ratings," Salarov says, adding that those who had not even visited the brewery were leaving top reviews in support. "I hope people will come and express their support."
Glowing appraisals accompanied the reviews. "Great beer, great place, you guys are awesome, so carry on," one commenter wrote. Another: "Not everything is politics, it is just a beer." While the long-term impact on Libira remains unclear, Salarov says business has picked up in recent weeks because of the support. The encouragement has strengthened his and Lipkin's resolve to stock Palestinian brews so much that they plan to cut the price of the beer so more customers can enjoy it.
"We will continue to host them and we will sell it even cheaper now just to bring people here and to show them that there are good beers also in Palestine," he says. "We need to live together. We are one inside the other."