Israel Sanctions Administrative Detention of First Jewish Suspect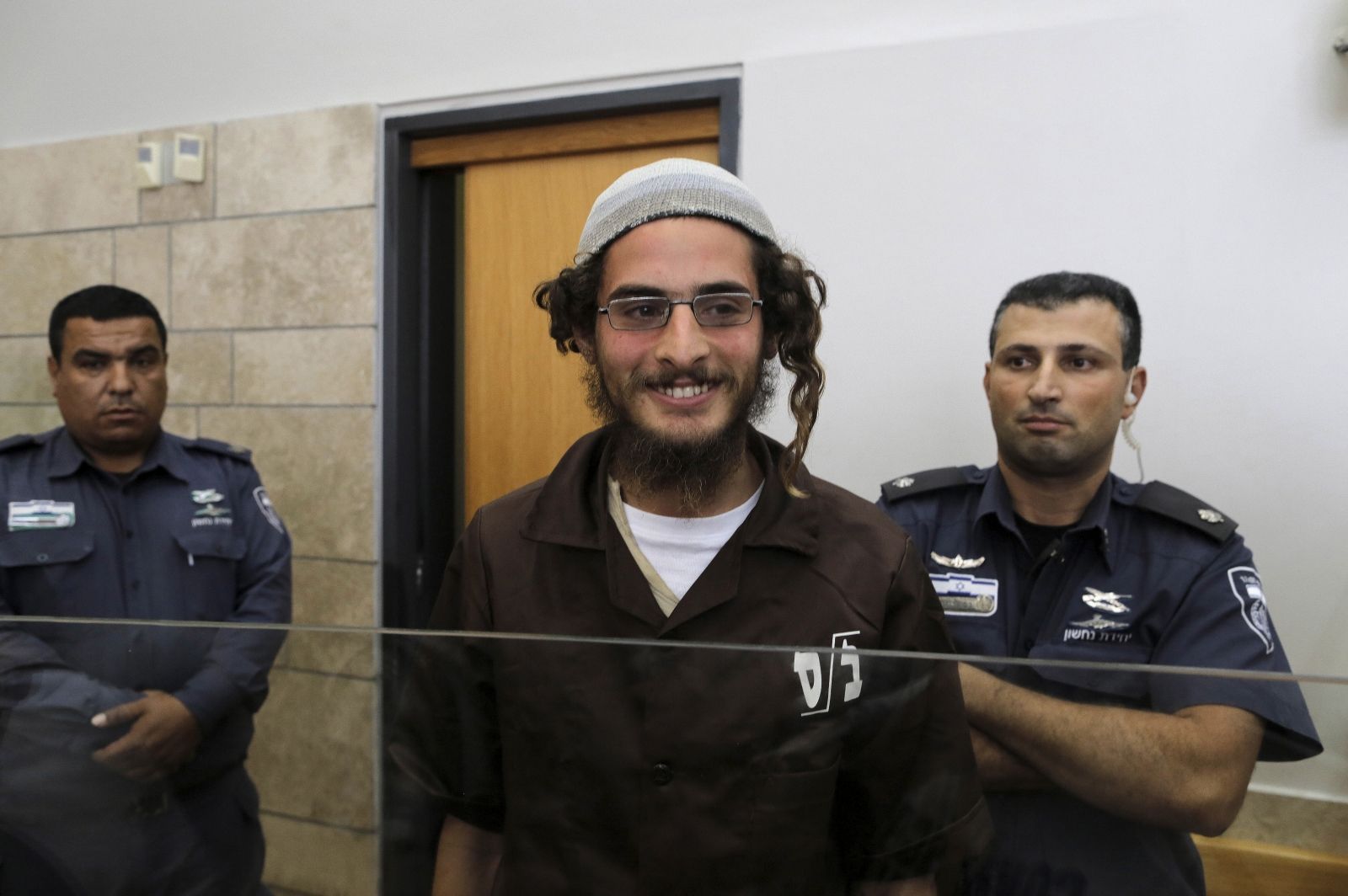 Israel is employing a controversial detention tactic which allows police to sentence suspects to jail time without trial in an effort to clamp down on Jewish extremism believed to be behind a spate of recent attacks.
Israel issued its first administrative detention order against a suspected Jewish extremist on Tuesday. Mordechai Meyer, an 18-year-old resident of the West Bank settlement of Ma'aleh Adumim, was sentenced without charges or trial to serve six months in Rimonim Prison.
Israeli Defense Minister Moshe Yaalon approved Meyer's detention following the Israeli security cabinet and Israeli attorney general's approval of the use of the controversial method on Sunday. The tougher rules follow attacks on a church, a Gay Pride parade in Jerusalem and the the arson murder of 18-month-old Palestinian baby Ali Dawabsha last week, all believed to have been perpetrated by Jewish extremists.
In the wake of these incidents, Israeli leaders including President Reuven Rivlin, have condemned right-wing extremism within the country and pledged to prevent further terror attacks.
Two other right-wing Jewish suspects have been arrested for extremism activity but Meyer's detention is the first ordered under the new laws which allow Jewish suspects to be detained without the prospect of a trial.
Israeli police have yet to confirm the reason for Meyer's detention but Israeli reports allege that it is linked to his suspected involvement with a group believed to be behind an arson attack on a church in the Galilee area of Israel last month. An arson attack was suspected after an investigation showed that the fire had started in several places, indicating that it was a deliberate incident, a spokesman for the Israeli fire brigade said.
Meyer was released without charge shortly after the incident but was banned from entering Jerusalem or the West Bank and Israeli authorities moved to detain him again under the tougher laws on Tuesday. He was also questioned last year in connection with the burning the Dormiton Abbey on Mount Zion in Jerusalem.
Administrative detention is usually applied to Palestinian suspects who are held for extended periods of time without being told the charges against them. According to figures released by the Israel Prison Service earlier this year, 396 Palestinians, including one woman, were being held in administrative detention in Israeli prisons at the end of March.
In April 2014, approximately 300 Palestinian prisoners being held in Israeli prisons launched a mass two-month hunger strike in protest against Israel's use of administrative detention, the longest mass hunger strike in Palestinian history.
Professor Avraham Diskin, Associate Professor of Political Science at the Hebrew University of Jerusalem, says that while the method of detention is controversial by virtue of how extreme it is, "under the present circumstances most people support it."
The method is "not something very elegant and it is not something that anyone can be proud about using but it is really not something new," and has been employed by Israeli police for decades, Diskin says. As a result, it is not unusual that police are responding to extremist attacks with this method. "ith the situation right now, something must be done and that is what we have. When you are very, very anxious about the situation, that's the result."
The method has also generally garnered some support amongst the Israeli left, Diskin says, "because the victims in both incidents were people that they tend to automatically support. The gay community and also the Arabs."
The other two Right-wing Israeli suspects arrested were Meir Ettinger, 23, reportedly identified as Israel's most-wanted Jewish extremist by the country's internal Shin Bet security agency, and Eviatar Slonim, who had previously been arrested for throwing stones at a Palestinian family's home.
Rivlin's condemnation of extremism illicited a surge of of social media posts mocking the Israeli premier by depicting him in an Arab keffiyeh (headdress), referring to him as a traitor and calling for his assassination for speaking out against the Dawabsha's murder. Some of the posts threatened the life of the Israeli leader and included such messages as "Your end is nigh" and "May you and your children also burn." His team has filed a complaint to the police.