Israel Says Arab Citizen Paraglided into Syria 'to Join Rebels'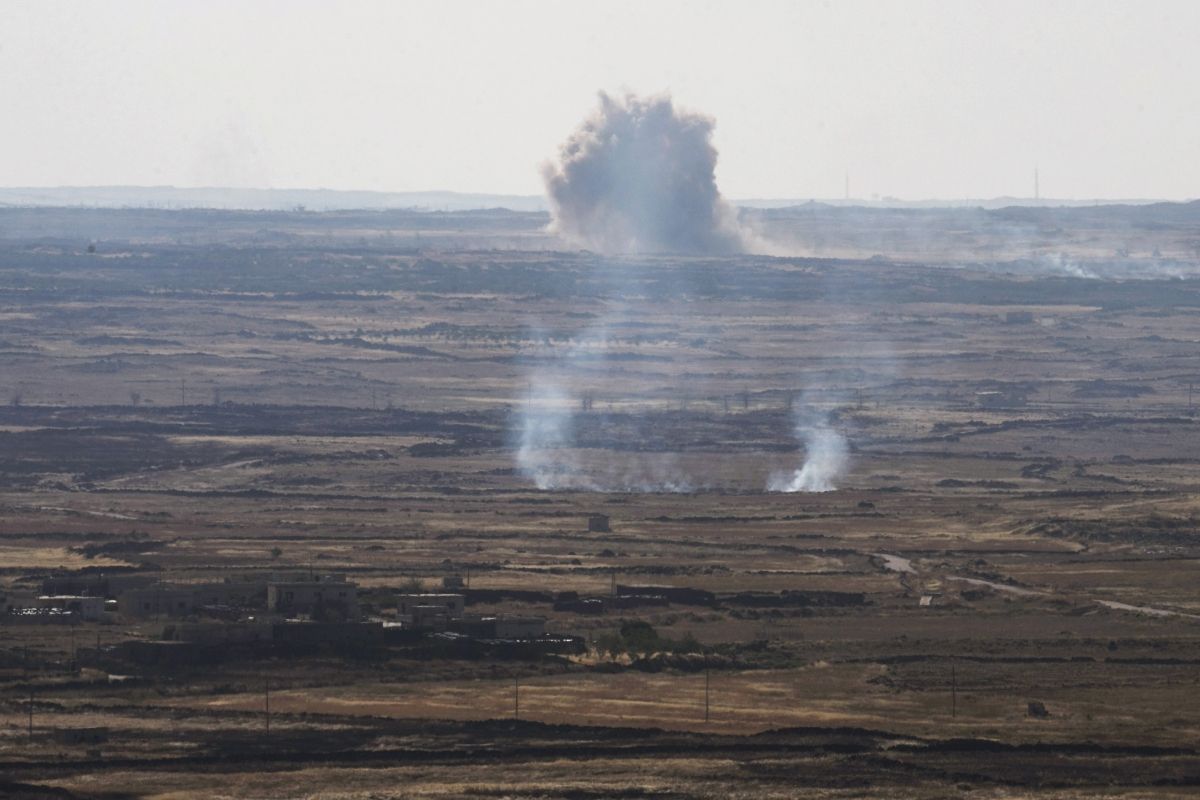 An Israeli Arab paraglided into Syria on Saturday night, in an apparent attempt to join the rebel groups fighting President Bashar al-Assad, the Israeli military said.
The man, who is 23 according to Israeli media reports, was spotted by military lookouts in Israel. He was seen flying from the southern section of the Israeli-occupied Golan Heights. A Syrian rebel told Reuters that the man had either landed in the Quneitra or western Deraa regions of southern Syria, both of which have a large presence of anti-Assad rebels.
The Israeli military said in an email that it is continuing to investigate the reasons for the man's journey. "On October 24, 2015, a surveillance post identified an Israeli civilian entering Syrian territory using a paraglider," the statement read. "The preliminary review indicates that the civilian that entered is a resident of Jaljulia. The incident is being examined." Jaljulia is a predominantly Arab town located in central Israel, northeast of Tel Aviv, the country's largest city.
Another military spokesperson told AFP news agency that the military was "examining the possibility he had entered Syria in order to join rebels."
Ofir Akunis, an Israeli politician in Israeli Prime Minister Benjamin Netanyahu's right-wing Likud party, said the man had "crossed to the border into Syria...to join ISIS forces", according to Reuters, but this remains unconfirmed by Israeli authorities.
Family members of the unidentified Arab man told Israeli daily newspaper Haaretz that they had received a call an hour after he was spotted crossing the border, saying, "Your son is fine. He's with us. Don't worry." The man's uncle said that his nephew had become increasingly religious over the last year and had been "praying every morning in the mosque."
Despite concerns that the border crossing was an accident, the Israeli military tweeted that he had "crossed intentionally."
As a result, Netanyahu vowed to strip the man of his Israeli citizenship. "Whoever joins the ranks of the enemy to fight against Israel," the prime minister said on Sunday, "will not be an Israeli citizen."
Israeli Arabs make up 20 percent of the country's population and a number have reportedly traveled to Syria to join rebel groups fighting Assad's regime since the onset of the civil war in March 2011. Despite trading strikes with the Syrian regime in recent months, Israel maintains a neutral position on the Syrian civil war.