Israel Says It Won't Attack Palestinians Using Kite Bombs
Senior members of the Israeli military, the Israeli Defense Force (IDF), said that they do not think it's a good idea to target Palestinians using flaming kites and balloons to protest Israel, according to reports.
The IDF officials reportedly told Israeli politicians Sunday that targeting the protesters launching the flaming kites would lead to too many casualties and to further violence.
Protesters in the Gaza Strip have been lighting kites and other floating objects on fire and launching them across the border wall that separates Gaza from Israel. The kites have started over a dozen fires and Israelis living in the area have urged the government to address the issue.
Some Israeli media outlets dubbed the exchange of fire the "kite war." There have been no reported injuries from the fires, but Israel's government says the burning objects have caused millions of dollars of damage to farmland.
Instead of targeting the people launching the kites, Israel's military has now opted to launch an attack on Hamas, the organization that controls Gaza. The attacks on Hamas targets began early Monday morning and allegedly targeted military compounds and facilities manufacturing weapons.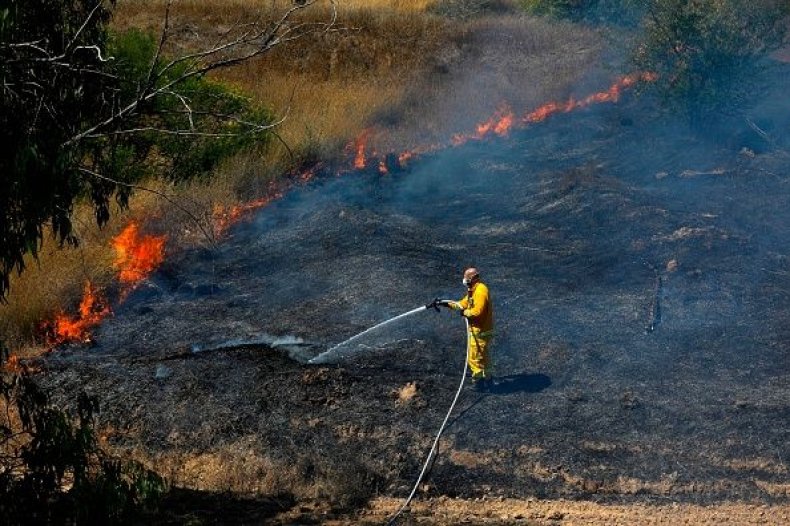 This change in tactic happened after months of violence that lead to the death of numerous Palestinians, including a 13-year-old boy who died of injuries on Monday. He had been shot in the stomach by members of Israel's military during demonstrations several weeks ago, according to officials.
Protests began along the border area between Gaza and Israel in March to mark Land Day, an annual day of commemoration on which Palestinians march for the right to return to their ancestral land. The protesters set up a tent city along the border between Gaza and Israel. In response, Israel's military deployed snipers and pledged to shoot any Palestinians trying to cross into Israel illegally. Members of the IDF claimed that Hamas was trying to send protesters into Israel to attack civilians, and it was their duty to protect their homeland.
Still, dozens of civilians died during the months of demonstrations, including a baby girl who choked on tear gas. On the bloodiest day of protests, which took place in mid-May, at least 37 Palestinians were killed and around 1,600 were wounded. Officials in Gaza have said that around 125 have been killed by Israeli troops since March.
Also on Monday, Hamas launched three rockets from Gaza into Israel.
The Gaza Strip is an impoverished piece of land located between Israel and Egypt. Both countries have maintained a blockade that has kept the territory's 2 million inhabitants isolated from the outside world.