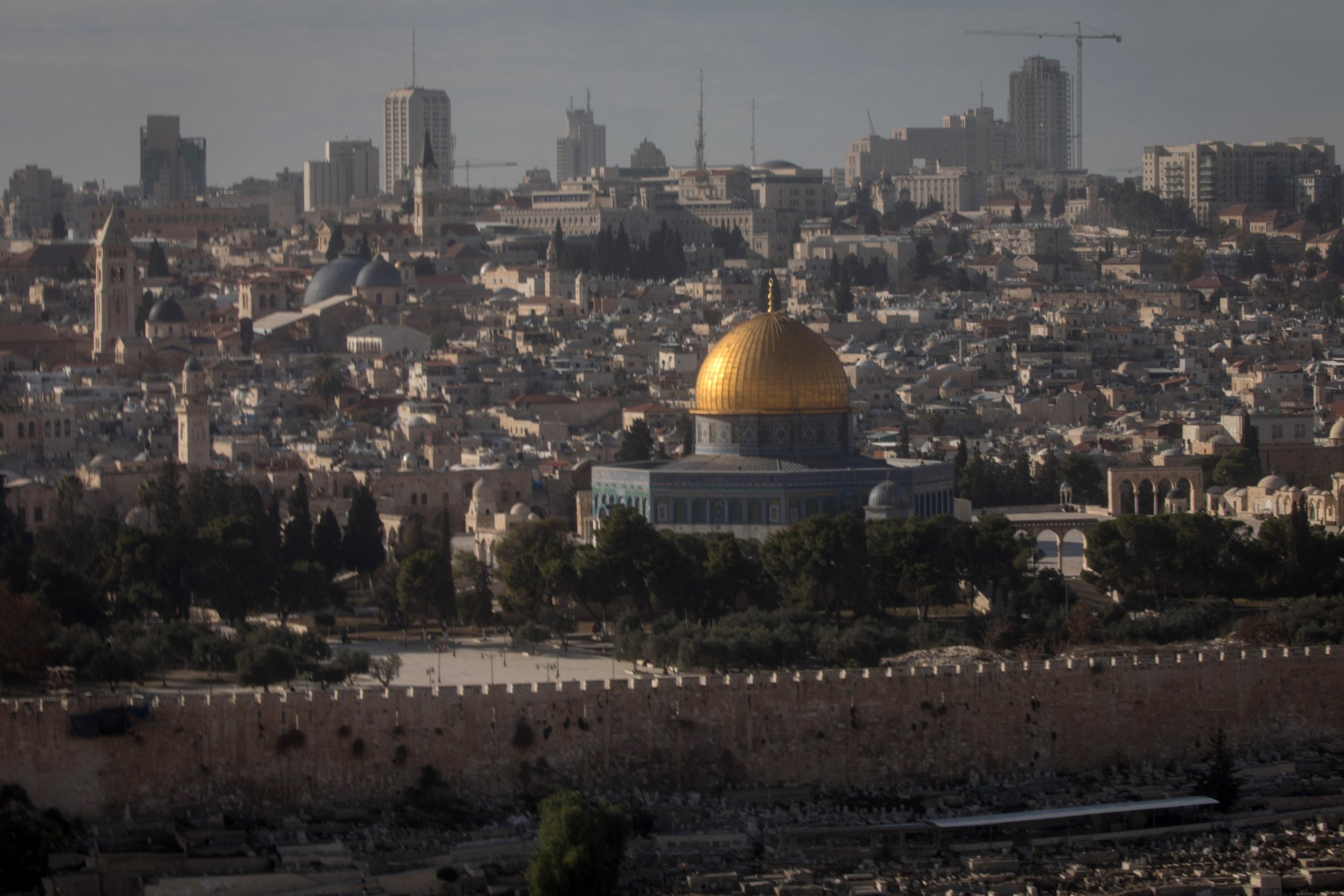 One of Israel's most senior diplomats said Monday that a number of countries were considering following President Donald Trump's controversial decision to move the U.S. Embassy in Israel from Tel Aviv to the disputed city of Jerusalem, which Palestinians also claim as their capital.
Without naming the nations allegedly involved, Israeli Deputy Foreign Minister Tzipi Hotovely told Israeli public radio station Reshet Bet that the government was in talks "with more than 10 countries, but not many more" potentially planning to recognize Jerusalem as the capital of Israel and move their embassies there, upending an international consensus recognizing conflicting Israeli and Palestinian diplomatic claims to the city as unresolved, Israeli outlets Haaretz and The Jerusalem Post reported. Her statement came shortly after Israeli Prime Minister Benjamin Netanyahu praised Guatemala for announcing its intention to follow in the U.S.'s footsteps.
Related: Trump wants to know the names of everyone who votes against his Jerusalem decision
"Other countries will recognize Jerusalem and announce the relocation of their embassies. A second country did it, and I repeat it: There will be others, it's just the start, and it's important," Netanyahu said in a statement Monday, according to The Times of Israel, which also quoted Hotovely as saying the ministry was "in contact with at least 10 countries, some of them in Europe."
Trump's landmark December 6 shift on Jerusalem was met with an overwhelmingly negative response from abroad, where vocal supporters of an independent Palestinian state reacted with outrage and others, including U.S. allies, expressed criticism toward what they felt to be an affront to the already frozen U.S.-led Israeli-Palestinian peace process. The U.S. used its privilege as a permanent member of the United Nations Security Council to veto a resolution condemning Trump's decision last week but was slammed days later in the U.N. General Assembly by a 128-9 vote in favor of another resolution calling Trump's ruling on Jerusalem "null and void."
Joining the U.S. and Israel in voting "no" were Guatemala, Honduras the Marshall Islands, Micronesia, Nauru, Palau and Togo. Nikki Haley, the U.S. ambassador to the U.N., invited these nations and the 56 that abstained or didn't show up to the vote to a "friendship" party to be held on January 3. The other countries, roughly two-thirds of the world, however, were threatened with a complete cut-off of U.S. aid prior to the vote and, after the outcome on Thursday, the U.S. announced it would slash $285 million of financial support to the U.N. in 2018.
On Sunday, Haley blamed U.N. "inefficiency and overspending" for the massive cut, but had previously argued amid Thursday's vote that, as the largest financial contributor to the U.N., the U.S.'s "generous contributions to the U.N." should be "recognized and respected." Despite the Trump administration's threats, however, a number of other countries have already begun preparing measures to counter the U.S.-led minority on Jerusalem.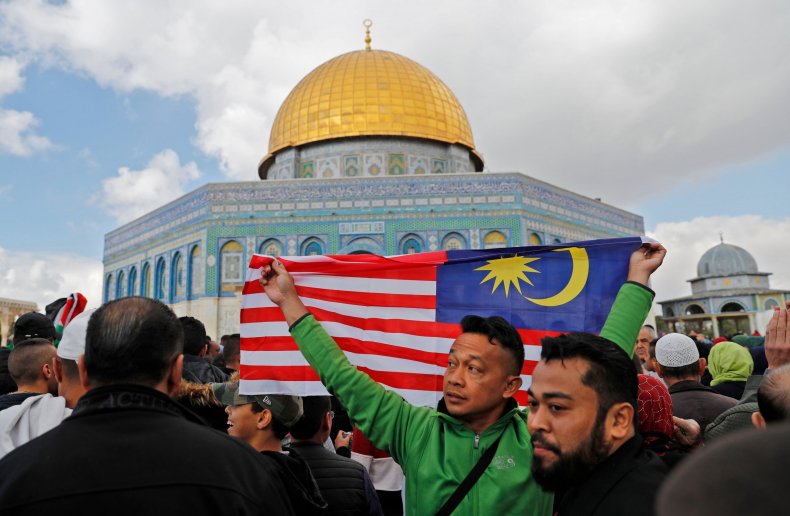 Turkey, a fellow member of Western military alliance NATO—of which the U.S. also was by far the largest financial backer—and one of many majority-Muslim countries to vote "yes" to censure Trump at the U.N., joined the Organization of Islamic Cooperation in declaring East Jerusalem the capital of a Palestinian state earlier this month and then announced Ankara would establish a Palestinian embassy in East Jerusalem, Reuters reported. The contested eastern section of the city contains sites sacred to Jews, Christians and Muslims and was designated for Jordanian-Palestinian rule after the 1948 war that followed Israel's creation, which displaced scores of Palestinians. Israel later seized East Jerusalem after another conflict with neighboring Arab countries in 1967 and annexed the city in 1980. The move was not recognized internationally and left Jordan only limited administrative control over Islamic holy sites.
In addition to Turkey, Lebanese Foreign Minister Gebran Bassil said earlier this month his country would seek to establish an embassy in East Jerusalem, which he called "the capital of Palestine," according to Lebanon's The Daily Star. Malaysian Prime Minister Ahmad Zahid Hamidi also has asked his government to open a Palestinian embassy in East Jerusalem, according to The Independent, while South Africa's ruling African National Congress party resolved earlier this week to "immediately and unconditionally" downgrade its Tel Aviv embassy to a liaison office, Al Jazeera reported.