Israel has called on Saudi Arabia and other U.S.-aligned Gulf Arab states to help take on their mutual foe, Iran, as heightened tensions erupted into violence in the Middle East.
After Syrian and suspected Iranian forces in Syria exchanged fire with Israeli troops deployed in the occupied Golan Heights on Wednesday, Israeli Defense Minister Avigdor Lieberman claimed that Israeli jet strikes destroyed "almost the entire Iranian infrastructure" in neighboring Syria.
He warned of Iranian, majority-Shiite proxies operating next door and called on Sunni Gulf Arab states to join President Donald Trump and Israeli Prime Minister Benjamin Netanyahu's increasingly rigid stance against Iran.
"Who supported Trump's decision to withdraw from the nuclear agreement with Iran? Israel, Saudi Arabia and the Gulf states," Lieberman said, according to Israeli outlet Ynet News. "So I think it's time for those moderate countries to 'come out of the closet' and start talking openly. Just like there's an axis of evil, it's time for the Middle East to also have an axis of moderate countries."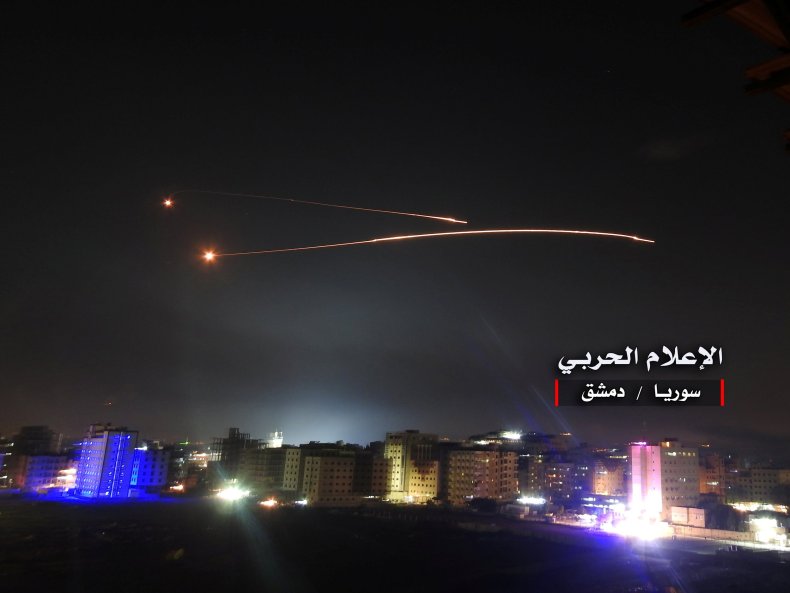 Hours before Trump announced he was withdrawing from the landmark nuclear agreement that Barack Obama made with Iran and five other world powers in 2015, the Israeli military warned of a potential impending rocket attack from Iran or its allied militias in Syria. Shortly after the president declared the U.S. exit, Israeli jets struck what may have been an Iranian military site in Al-Kiswa, south of Damascus.
Israel claimed that its defenses in the Golan Heights, a Syrian territory it annexed without international recognition, then intercepted a number of missiles fired by Iran's Revolutionary Guard. The elite Iranian group has been known to work alongside Syrian, regional and Russian forces battling the rebels, and jihadis in trying to overthrow Syrian President Bashar al-Assad, but it denied any involvement in the attack.
Related: Did Trump break the law? U.S. leaves Iran deal, violates world order and risks war, experts say
Israel responded by targeting several other Syrian and suspected Iranian military positions with up to 70 missiles, half of which were intercepted, according to the Russian Defense Ministry. The White House accused and condemned Iran for its role but did not mention a long campaign of Israeli airstrikes against other suspected Iranian targets in Syria that led up to the most recent exchange.
Saudi Arabia also protested Iran's growing foothold in the Middle East. The conservative Sunni kingdom has accused its Shiite rival of funding allied militias and political movements, upending Riyadh's influence in the region. Saudi Arabia has backed a number of Islamist groups attempting to topple Assad, and, like Israel, Saudi Arabia was one of the few countries to welcome Trump's decision to exit the Iran nuclear deal, something his European allies urged him not to do.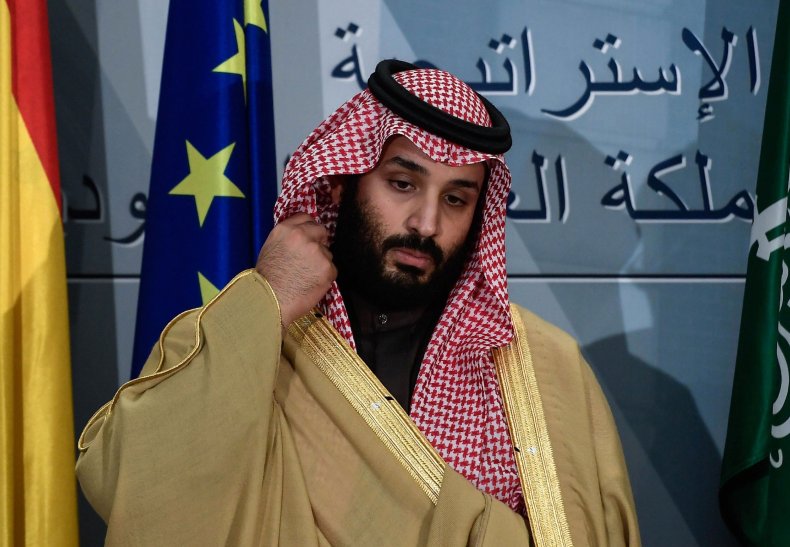 Israel has not had any formal diplomatic relations with Gulf Arab states since the country's formation in 1948, which resulted in the mass displacement of Palestinians and a series of wars between Israel and its Arab neighbors. For decades, Saudi Arabia supported these countries, but its focus has shifted to trying to curb Iran's influence in the region.
Saudi Arabia accuses Iran of supplying missiles to a Zaidi Shiite group, known as the Houthis or Ansar Allah, that it is battling in Yemen and of supporting unrest in Bahrain, a majority-Shiite island country ruled by a Sunni monarchy closely aligned with Saudi Arabia.
In one of the most explicit signs of détente between Israel and these Gulf Arab states, Bahraini Foreign Minister Khalid bin Ahmed issued a statement Thursday acknowledging that "as long as Iran breaches the status quo and violates nations with its forces and its missiles, it's the right of every country, including Israel, to defend itself by destroying the sources of this danger."