Israel to Seal Off East Jerusalem Areas After Attacks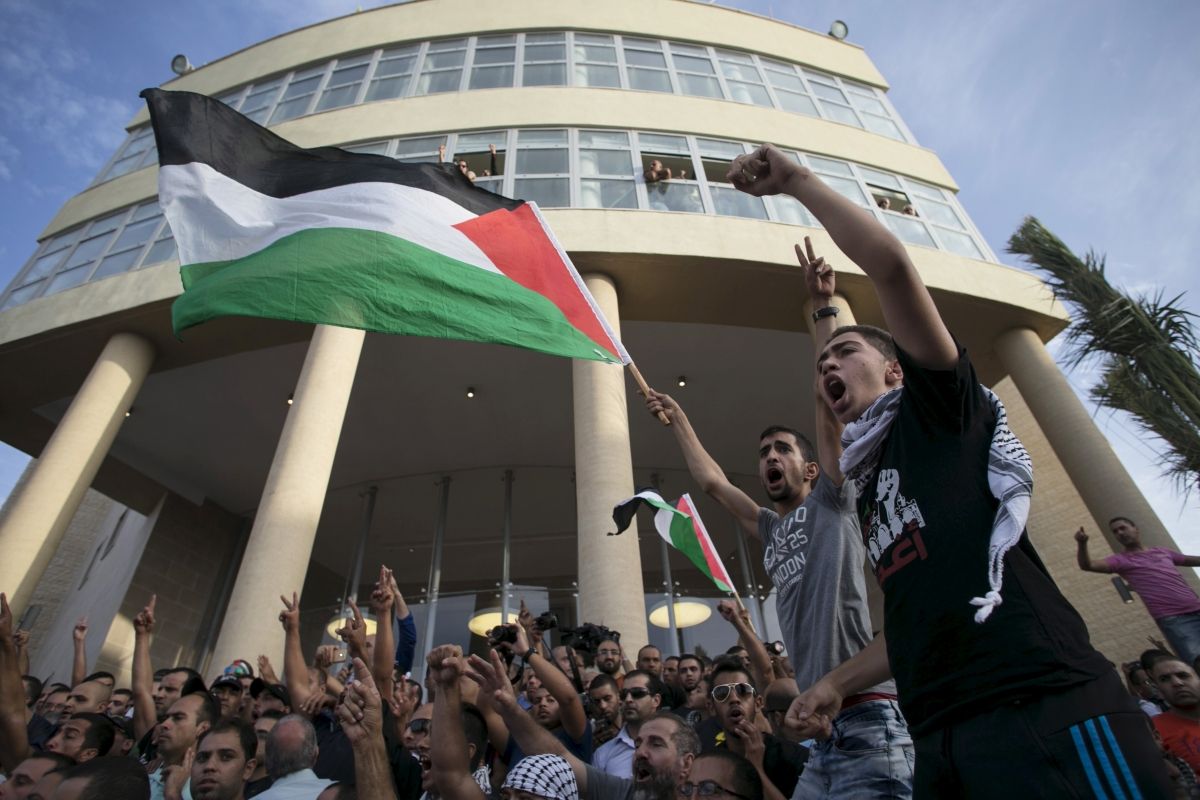 Israel's security cabinet has authorized sealing off Palestinian neighborhoods in east Jerusalem in a bid to quell the growing violence across Israel and the Palestinian Territories. After an emergency meeting, which concluded in the early hours of Wednesday morning, the cabinet announced that soldiers would be deployed in some areas to assist the police. Israeli Prime Minister Benjamin Netanyahu also approved the revocation of residency rights for Palestinians who carry out acts of terrorism. He added that there would be an increase in the demolition of homes of people who commit attacks.
Seven Israelis and 30 Palestinians have died in the past two weeks of violence, according to Reuters, the worst in recent years. On Tuesday, Israeli police said at least three Israelis had been killed in two separate attacks in Jerusalem after Palestinian groups called for a "Day of Rage." Two men, who police spokesman Mickey Rosenfeld identified as Palestinian, attacked a bus in the Armon Hanatziv area of Jerusalem. They killed two Israelis before police arrived, fatally shooting one of the attackers and apprehending the second.
In a second attack, a man drove his vehicle into a bus stop, killing one Israeli before being shot and killed by police, according to the BBC. The increased violence follows mounting tensions over the site known as the Noble Sanctuary, or Al-Haram al-Sharif, to Muslims and as the Temple Mount to Jews, that has been the flashpoint of clashes between Israelis and Palestinians, although there multiple reasons for the recent spate of attacks.
Israeli officials say that many of the recent attackers are from east Jerusalem a predominantly Arab area, prompting the security cabinet's focus on the area. In a statement, Netanyahu's office said, "The security cabinet decided several measures to combat terrorism, notably authorising police to seal off or impose a curfew on parts of Jerusalem in case of friction or incitement to violence." It also authorized an expansion of the national police, extra guards on public transport and the deployment of army units along the barrier separating Israel from the West Bank.
Rights groups have expressed concern that these measures could fuel further violence and resentment. Sari Bashi, Israel-Palestine country director at Human Rights Watch cautioned that "locking down east Jerusalem neighborhoods will infringe upon the freedom of movement of all Palestinian residents rather than being a narrowly tailored response to a specific concern. The checkpoints are a recipe for harassment and abuse."