Israel Shells Gaza After Rocket Strikes Border Town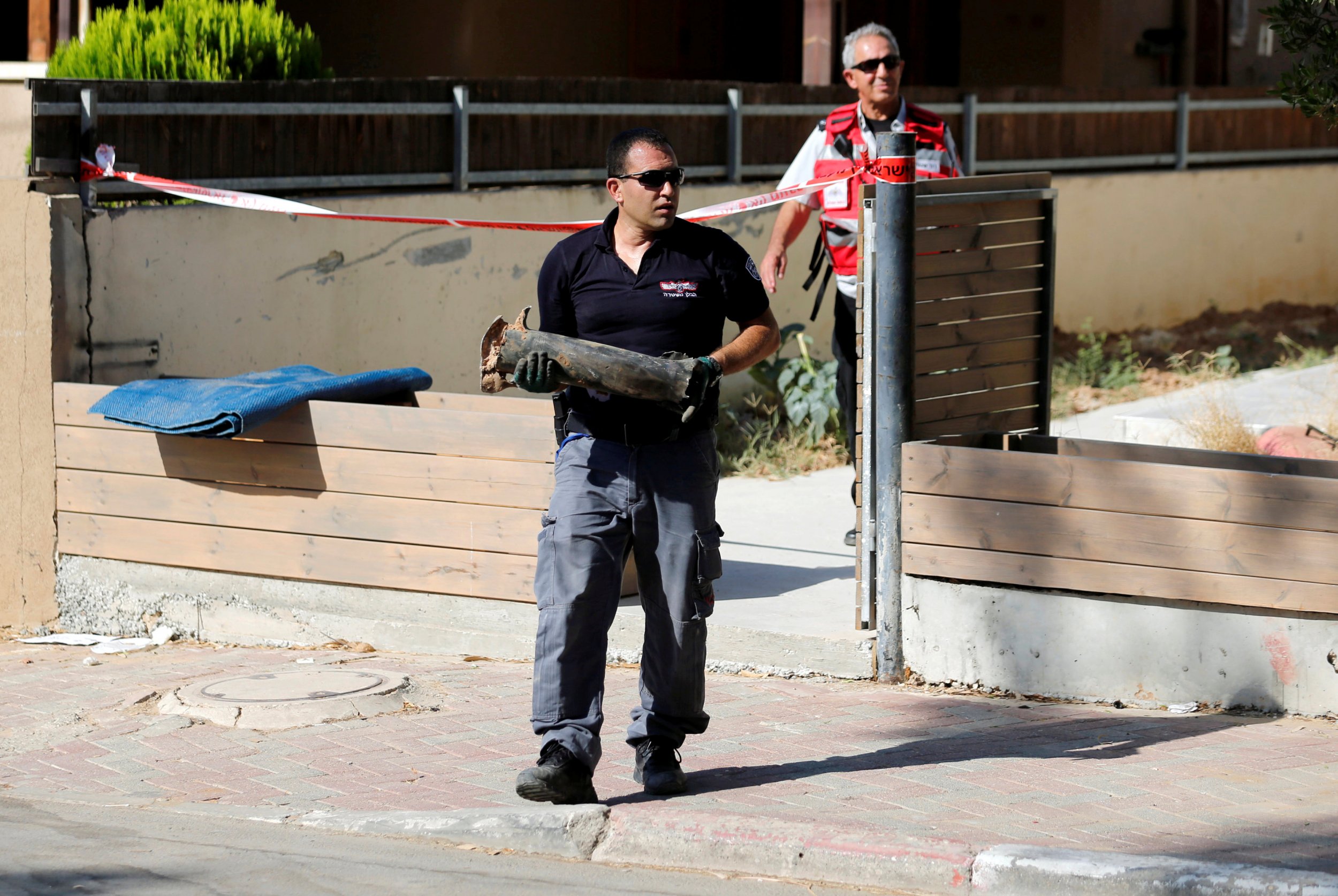 Palestinian militants in the Gaza Strip launched a rocket that landed in the Israeli border town of Sderot on Sunday, and Israeli aircraft and tanks responded by shelling the Gaza town of Beit Hanoun, the army and police said.
The rocket caused no injuries or damage in Sderot, where it landed in a residential area, police said. An Israeli shell damaged a Beit Hanoun water tower and there were no casualties, local residents said.
The Israeli army said aircraft and tanks had targeted two Hamas posts belonging to Islamist Hamas militants.
Hamas controls the Gaza Strip and has observed a de-facto ceasefire with Israel since a 2014 war but some small armed cells of Jihadist Salafis have defied the agreement and have continued to occasionally launch rockets at Israel.
More than 2,100 Palestinians, mostly civilians, were killed during the 2014 Gaza conflict. Sixty-seven Israeli soldiers and six civilians in Israel were killed by rockets and attacks by Hamas and other militant groups.
Despite the ceasefire, Hamas has vowed to continue to dig tunnels intended to infiltrate Israel, and while Hamas leaders stress they do not seek an imminent war, they see tunnels as a strategic weapon in any future armed confrontation.