Israeli Soldiers Arrested for Allegedly Forcibly Stripping Palestinian Women at Checkpoint
Two Israeli soldiers have been detained for allegedly forcibly stripping Palestinian women at military checkpoints in the West Bank.
The pair, a combat soldier and a security analyst from the Military Police's checkpoints battallion, were initially accused of stealing money and detained under the orders of the Police Internal Investigations Unit. This detention was extended by the Jaffa Military Court after an ongoing investigation tied them to sexual abuse allegedly committed in recent weeks against Palestinians at the Qalandiya crossing between Ramallah and Jerusalem, according to Israel's Ynet News.
Colonel Ihsan Halabi, a judge of the Jaffa Military Court, said that he had "reached the conclusion that there is prima facie evidence" at this level to justify detaining the accused, adding that the charges dealt with "the alleged use of the authority to commit serious offenses against others" and that there was an "indication that the acts were motivated by racism."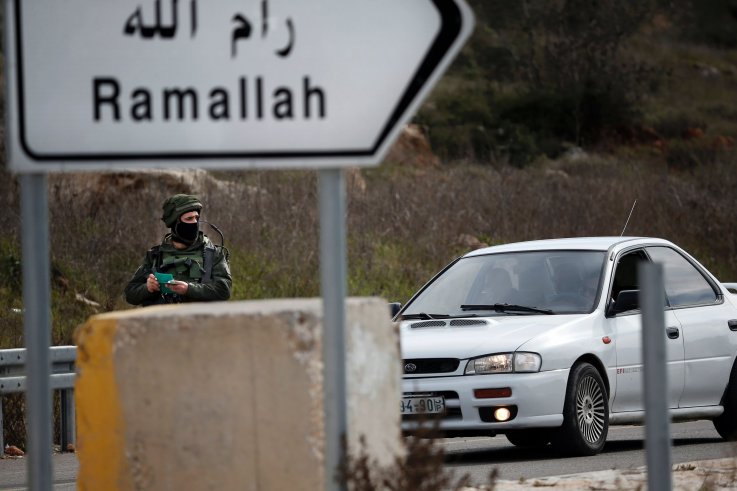 Halabi reportedly ordered the men be held after their interrogations tied them to reported sexual abuses. At least one of them has denied the charge, claiming he never sexually assaulted any of the women he inspected while on duty. Both accused were unnamed in the article.
Major Julia Weinschenker, an attorney who represents one of the men, described him as "an excellent and highly valued soldier who serves optimally in a complex and demanding job," according to Israel's Channel 10 News. While conceding her client's culpability to theft of property, she called it a "one-time occurence" and said "the soldier completely rejects the other suspicions and expects the investigation to end in a way that will negate the suspicions."
An Israeli Defense Force (IDF) spokesperson confirmed the reports to the news outlet, saying that "an investigation was opened by the Internal Investigation Unit in the IDF, and the suspected soldiers were arrested and brought before the military court to extend their detention" and Military Advocate General Captain Ariella Segal said that "there are serious suspicions that a number of offenses have been committed and there are additional investigations that must be carried out."
Last week, the Times of Israel reported that two border guards, Amjad Ashqar and Stefan Rashad, had been held by the Police Internal Investigations Unit on suspicion of robbing up to $5,600 from Palestinians at checkpoints in the West Bank. Rashad was indicted Wednesday for one incident and was believed to have been present at another, while Ashqar was charged with taking money without cause on at least four separate occasions, one in which he did so at gunpoint.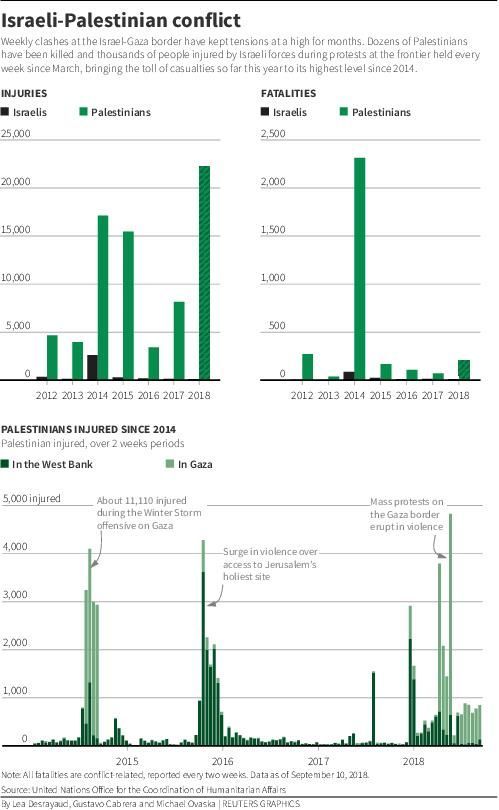 Israel has long restricted the movement of Palestinians in the West Bank, Jerusalem and Gaza Strip. This practice that has frequently drawn criticism from Palestinians and other Arab countries, most of whom have never established relations with Israel since its 1948 creation that led to a mass displacement of Palestinians. Since then, Palestinian groups and individuals have targeted Israeli troops and civilians—most recently, nationalist activist Ari Fuld who was stabbed to death by a teenage Palestinian near a Israeli settlement in the West Bank.
These settlements are considered illegal by the international community and have been the focus of criticism, especially as Palestinians protest in support of their right to return to lands they inhabited prior to wars in 1948. These demonstrations turned deadly in past months as Israel responded with lethal force to protesters near the border of the Gaza Strip, a coastal enclave controlled by Palestinian Islamist movement Hamas.
Israeli Soldiers Arrested for Allegedly Forcibly Stripping Palestinian Women at Checkpoint | World