Israel Sues Two Men Over Fake West Bank Abduction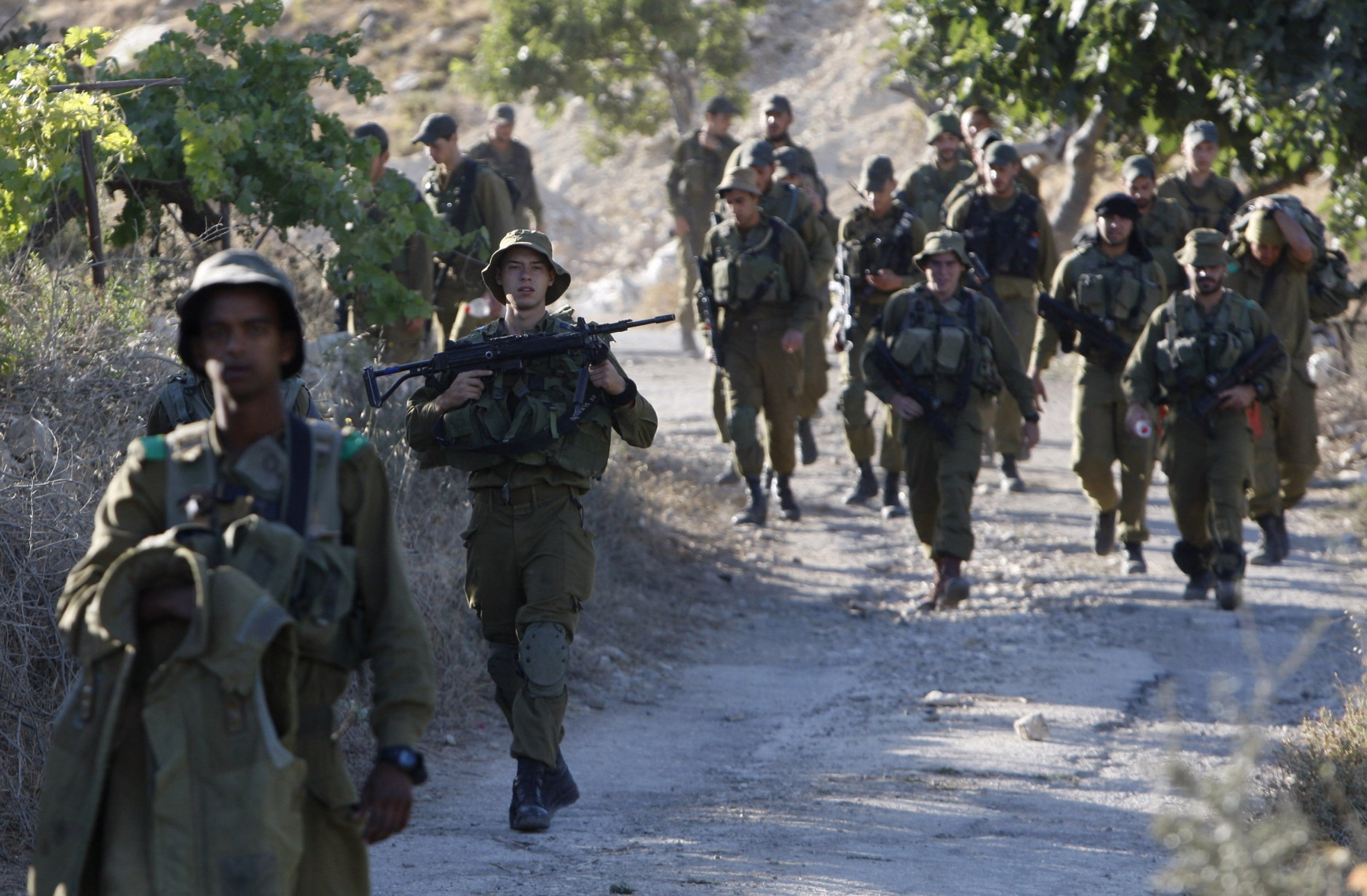 The Israeli state is suing two citizens for $161,000 after the men faked a kidnapping near the West Bank city of Hebron in April, causing a mass deployment of Israeli military.
In June, Niv Asraf and Eran Nagauker were indicted for faking Asraf's kidnapping and deceiving the security forces who carried out the eight-hour search effort. The Israeli Defense Ministry and the Israeli police filed a lawsuit against the pair at a court in the Israeli city of Beersheba on Thursday.
Nagauker reported Asraf missing on April 2, saying that he had gone into the Arab village of Beit Anoun to find parts to repair a flat tire. According to the right-wing Israeli news site Arutz Sheva, the lawsuit against the pair says they planned the abduction thoroughly and misled authorities for the entire eight hours.
Nagauker's kidnapping story led to a large-scale emergency search response, with the military setting up war rooms and deploying helicopters, aircraft, and more than 1,000 soldiers. Asraf was later discovered hiding in a ditch near the West Bank settlement of Kiryat Arba and Nagauker eventually revealed the plot under questioning.
In April, Israeli police said that the search cost the government millions of Israeli shekels. The sum of expenses requested by the state matches the cost incurred by the alleged prank, according to the lawsuit filed on Thursday.
The search focused on the area near the West Bank city of Hebron, the same area where two Palestinians with links to the militant group Hamas kidnapped and killed three Israeli teenagers in June last year.
Asraf's lawyer, Moti Yosef, told Israeli daily newspaper Haaretz that since Asraf wasn't the one who contacted the police he can't be held responsible for the search. "Personally, I find the lawsuit strange, because we're still in the midst of the criminal procedure against Asraf," Yosef said. "He hasn't been convicted yet; what if he's acquitted?"
In April, the 22-year-old told Israeli investigators that he tried to fake his own abduction because he owed thousands in gambling debts to "well-known criminals," the Times of Israel reported.
"I got into debt of several thousands of shekels that swelled to several hundreds of thousands of shekels. They demanded that each month I pay NIS 6,000 ($1,530). They threatened to hurt me if I do not pay the debt," he said.
"These are well-known criminals. I was afraid of them, so I decided to disappear. My life was in danger. I was afraid to complain to the police," he added.
The lawsuit says that not only did the pair waste state funds but they placed forces and the general public in danger by reducing the military's manpower elsewhere in the country.