Israel: Tel Aviv Bus Station Guards Detain All Arabs Who Don't Have ID In Racial Profiling Strategy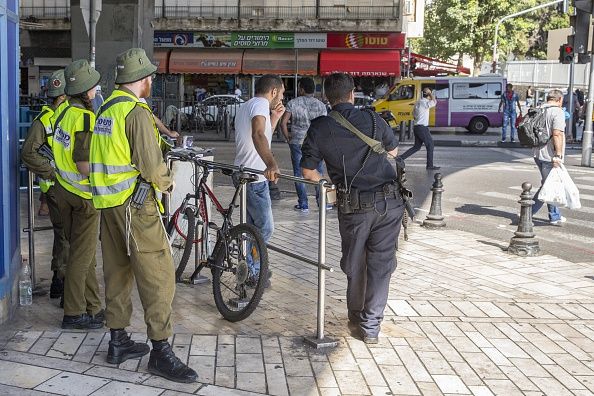 Security Guards at Tel Aviv's Central Bus Station have become de facto illegal immigration enforcers, given instructions to ask for identification from all passengers who look of Arab heritage and detain anyone who doesn't have ID until the police arrive, it has been claimed.
The extent of the racial profiling was revealed to Haaretz by one security guard who said staff at the bus station had become "illegal-resident hunters." In a written statement by a senior official for Avidar, the company that provides the security, employees were explicitly told to detain any "member of a minority without ID" until the police arrived.
"We check IDs only of people who look like members of minorities," the security guard said. In Israel, the Hebrew word 'minority' is commonly used as a euphemism for Arab. The same whistleblower said he and his colleagues were hostile and regularly abusive while carrying out the instruction.
"It's a sport, the sport of hunting illegal residents ... Security guards compete with each other over how many illegal residents they catch, as if they're animals," he said.
Avidar's head of security for the bus station, Ofir Bokovza, has denied that any racial profiling has taken place. "The security network at the station is directed by the police to interrogate any person who is suspected of illegally carrying a weapon or about to make illegal use of a weapon, without reference to religion, gender or race," he said.
Israeli law was expanded in 2014 giving security guards working for a licensed business the authority to detain someone if they commit violence or intend to commit violence.
One bus station security guard explained he was dismissed from his work for health reasons shortly after protesting the procedures. Another explained in detail the difference between detaining Jews as opposed to Arabs. "An illegal resident I have to ask for ID, find out where they're from," he said. "Jews I can detain only if they have a knife, brass knuckles or things like that. You don't check IDs or anything."
A third security guard quit her job over the directives, saying they had left her feeling awkward. "It was very embarrassing to me," she said. "It was to stop them, demand ID, and if they didn't have one, call the police," she said. "Sometimes they would stand there for 40 minutes until the police came."